Despite 0-4 start – or perhaps because of it – Ridgeway has a shot at 5A quarterfinals
It's been a tale of two seasons for Ridgeway's football team. And the first one – while not great on paper – has certainly gotten the Roadrunners in great shape for the second.
On Friday, Ridgeway will put its seven-game winning streak on the line when it travels to Paris to take on Henry County in a Class 5A second-round state playoff game. That comes after starting the season with four straight losses.
But – as coach Duron Sutton points out – those defeats didn't defeat him or his players. Now, Ridgeway is in a position to advance to the quarterfinals for the first time since 2014.
"Win them all and we get a lot of exposure," said Sutton of his team's first four games against MUS, Whitehaven, Kirby and Pulaski (Arkansas) Academy.
"But we lose them all and people are like 'what's wrong with Ridgeway? Ridgeway fell off.' But that's fine ... I'm playing those games to win them. But when we lose like this year, the buzz goes away about Ridgeway.
"I can't concern myself with that," Sutton said. "My job is to come in every day and make sure our team gets better. And that's what we do; we put our head down and we can deal with not getting the accolades. They're going to bash you when you're down and praise you when you're up and I've been in this game long enough to know how to deal with that."
Anyone bashing Ridgeway after that opening stretch was premature. And certainly hadn't done any homework.
Of those four teams, MUS and Pulaski Academy are on the short list of title favorites in their respective states. Kirby is in the midst of the best season in school history. And Whitehaven is Whitehaven, with tremendous talent on both sides of the ball.
Combined, those four teams have a record of 36-4, winning 90 percent of their games. So you can understand Sutton not pushing the panic button. It's how he's always scheduled, and the results usually show themselves at the end of the year.
"We think of ourselves as a good team and we want to see where we are against other good teams in the early part of the season," he said. "We'd like to play some of those games at the back end of the schedule and show we're more ready ... but you have to take your hat off to those programs.
"And at the end of the day, those aren't district games. We want to see how we stack up but ... win, lose or draw we haven't gotten to the meat of the schedule. We start playing the teams in our district – teams that are more 5A-ish – and we're doing what we need to do."
The Kirby loss was the only game Sutton's team lost in league play. During the current winning streak, the Roadrunners are outscoring the opposition by an average score of roughly 44-7. That includes last week's 41-13 victory over Dyer County in the first round.
Quarterback Quincy Casey came through with his best game of the year against the Choctaws, throwing for 373 yards and three touchdowns while rushing for 66 more. It earned the senior a spot on this week's Daily Memphian honor roll and the praise of Sutton, who said Casey was trying to do too much early in the season, trying to make the spectacular play when the efficient one would have been much better.
Take the opener against MUS. Casey was intercepted four times – he threw only three picks his entire junior season –and was sacked four times as the Roadrunners lost, 31-0. But he's been picked off just four times in the 10 games since while throwing 24 touchdowns.
And he's had plenty to work with; receiver Daniel King has been excellent all season after missing his junior year in 2017 with a broken ankle while Kameron Sneed and Jonathan Holmes have run well behind typically big and solid offensive line.
Ridgeway's defense has also rounded into form after the first four games; the Roadrunners posted shutouts in four of their six district wins. Tackles Maurice Campbell and Cody Daniels and end Lewis Wilbert anchor the line while in the secondary, cornerbacks Mykhel Taylor and Elijah Conley have five and four interceptions respectively. 
Sutton will need all of those guys to deliver against a Henry County team which has lost only to Germantown and which defeated Munford, 42-14 last week.
"It's a made-for-football town," said Sutton of Paris, which is located 2 1/2 hours to the northeast.
"They believe and support their school and when it's football time, they show out. You pull up three or four in the evening (before a game) and they're already tailgating.
"But we've been successful because we believe in what we do. Our coaching staff studies film to the fullest and they relay that information to the kids and they soak it up. And that's why we play tough teams early in the season, so when we do see a team like Henry County, we've been here before. We can go in there and battle with them."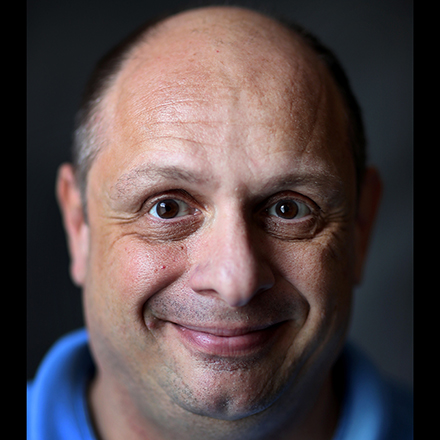 John Varlas
John Varlas is a lifelong Memphian who has covered high school sports in various capacities for over 20 years.
---