Prep roundup: Whitehaven rallies to defeat Houston
Strange as it seems for a program that's won two state championships since 2012, but Whitehaven has been flying under the radar. Fairly or unfairly though, the Tigers showed they're back where they belong on Friday.
Cameron Sneed scored the game-winning touchdown with 1:50 to go and Joshua Gray secured it with an interception on the next series as the Tigers rallied from 10 points down in the fourth quarter to defeat host Houston, 31-27. It's the fifth straight season Whitehaven has advanced to the quarterfinals and next week's game should be epic; they'll travel to Germantown to face the undefeated Red Devils.
The two teams met on Oct. 26 with Germantown winning 37-19 and Whitehaven coach Rodney Saulsberry says he's glad to get another shot.
"I feel like we are underdogs," said two-way standout Cormontae Hamilton, who has committed to Ohio State. "We don't get talked about like we used to but we're going to prove ourselves. It's awesome to be practicing on Monday. Better than sitting at home."
The Tigers entered the postseason two weeks a good with an uncharacteristic three losses. But the teams they lost to--Lausanne, North Little Rock and Germantown--are a combined 32-0 after Friday's results. So overlook the Tigers at your own peril.
"That's what we wanted," said Saulsberry of next week's game against the Red Devils. "No matter the result of the first round, we knew more than likely we'd see them again. The location is not our preference but it doesn't matter; we've got to go play football.
"Somehow I think people are underestimating us. We played tough competition and that's what we look for. We're trying to sharpen ourselves. And all those games, we had an opportunity to win even without our full complement of players. It made us better because guys had to step up."
Indeed, for the first time this season, the Tigers are just about at full strength after a series of injuries, most notably to star junior linebacker Bryson Eason. And they needed all available bodies against Houston and its outstanding junior running back Lincoln Pare.
Pare ripped off a 54-yard run then went in from the 1 a couple of plays later to give the Mustangs a 27-17 lead with 7:55 remaning. Whitehaven needed just over a minute to respond though as South Carolina commit Keveon Mullins took a pass and broke several arm-tackles on his way to the end zone.
Whitehaven got the ball back on its own 33 with 2:59 to go and looked to be in big trouble before quarterback Keyshawn Harris scrambled for a big first down on 4th and 10. Sneed popped one into Houston territory on the next play before Harris found Hamilton down to the Houston 10.
Sneed got the score on the next play and Mamadou Anne's cruical extra point made it 31-27. Houston (10-2) drove into Whitehaven territory before the oft-injured Gray intercepted Ethan Burns to effectively seal the deal.
"That kid there ... he'll make you laugh (and) he'll make you cry all at the same time," said Saulsberry of Gray. "But I love him to death because his energy and spirit is a testament to all these kids. He missed the first eight games of the year and just to get him back and see that spirit ... you can see the fire come out."
For Houston and first-year coach James Thomas, it was a difficult way to end the school's best year since 2014. Whitehaven scored on its first two possessions and led early 14-0 before the Mustangs reeled off 21 unanswered points.
"I was proud of my guys for the way they fought back," Thomas said. "A lot of teams would have folded ... we haven't seen that kind of speed in a while and they've got a lot of athletes over there. But once we figured out 'hey, we can play,' we settled down and started making some plays ourselves."
Class 6A
Notable: Germantown built a 24-0 lead then hung on for dear life before escaping with a 24-19 victory over Central. ... Ethan Payne's 74-yard touchdown pass to Memphis commit Cam Baker put the Red Devils (12-0) ahead 17-0 before Eric Foster made it 24-0 with a short run late in the third. ... The Warriors (8-3) got two 36-yard touchdown runs from Dylan Ingram and a 50-yarder from Kevin Shaw to make it a one-possession game late. ... The 12 victories are the most in a season for Germantown since 2003, when they finished 14-1 and won the state championship.
Class 5A
Notable: The most successful season in Kirby history will continue for at least one more week as the Cougars (11-1) got a late safety to defeat Southwind, 36-34. ... The Jaguars (7-5) intercepted Cougars quarterback Jaden Johnson on their own 1-yard line but allowed a safety on the following play to fall to Kirby for the second time this year.
At Henry County, Jaylen Foster had two touchdown runs as Henry County defated Ridgeway (7-5), 31-8. The Patriots (11-1) visit Kirby in next week's quarterfinals.
Class 3A
Notable: Covington improved to 12-0 but it wasn't easy, holding off McNairy Central, 35-30. ... Mr. Football semifinalist Marcus Hayes score on a 60-yard run to help the Chargers (12-0), who host Milan (8-4) next week.
Class 2A
Notable: At Whitehaven, Union City (7-5) eliminated Fairley, 35-28, to advance to the quarterfinals for the third straight year. The Bulldogs end the season at 9-3, the first time since 2008 they've won that many.
Class 1A
Notable: Freedom Prep, in its second season of varsity football, spotted Greenfield a 25-6 lead before roaring back to win, 34-25, in a game played at Melrose. The War Eagles (9-3) remain undefeated against Class 1A competition and will host Lake County (11-1) at a site to be determined.
Division 2-AAA
Notable: Sellers Shy ran for three touchdowns to lead MUS past Pope John Paul II, 42-17, at Stokes Stadium. ... The senior quarterback scored on runs of 6, 1 and 20 yards and also threw a 10-yard touchdown to Roderic Lewis as the Owls improved to 10-0 and advanced to the semifinals for the first time since 2014. ... Johnathan Whitehead had two scoring runs for MUS, which hosts Chattanooga McCallie next week. The Blue Tornado (10-1) advanced with a 27-14 victory over Ensworth.
Memphis' other teams in the Division were eliminated as CBHS fell to Brentwood Academy, 21-14, and Montgomery Bell Academy edged Briarcret, 10-3. CBHS ends the season 8-3 while Briarcrest finishes 8-4.
Division 2-AA
Notable: Eric Gray ran for 246 yards on 36 carries and scored twice as Lausanne pulled away late to defeat visiting ECS, 35-14. ... Gray, who is committed to Michigan, scored on runs of 30 and 26 yards as the Lynx (11-0) won their 38th straight game. ... Erek Campbell iced the game for Lausanne with a pick-six in the closing seconds. ... Austin Hill scored both touchdowns for the Eagles (9-3), who lost ot Lausanne for the second time this year.
Lausanne travels next week to face Christ Presybterian Academy, which defeated St. George's, 49-7. The Lions are 12-0.
Division 2-A
Notable: Mr. Football semifinalist Rube Scott Rhea threw three touchdown passes and Reid Holland and Will Washington each ran for two scores as Fayette Academy (10-1) rolled past visiting Middle Tennessee Christian, 49-14. ... Rhea connected with Richard Tapp (6 yards), Trey Powers (28) and Ryan Parks (45) as the Vikings built a 35-0 lead early in the third. ... Holland had scoring runs of 6 and 14 yards while Washington went in from 8 and 16. ... Fayette Academy visits Friendship Christian in a semifinal game next week; the Commaners (9-2) advanced past Clarksville Academy, 40-3.
MHSAA 6A
Notable: Undefeated Horn Lake got a battle from Warren Central before advancing, 19-0. The Eagles (12-0), ranked No. 1 in the state of Mississippi, welcome Starkville (11-1) to town next week.
MHSAA 5A
Notable: Gary Banks scored twice and Olive Branch got a tremendous defensive performance in the second half to defeat Neshoba Central, 24-20. Next week, the Quistors (11-1) visit Holmes County Central (11-1), which advanced with a 29-14 victory over Lake Cormorant (6-6).
Box score
MUS 42, Pope John Paul II 17
MUS-Sellers Shy 6 run (George Howard kick)
PJP-Ben Nixon 2 run (Andrew Southard kick)
MUS-Roderic Lewis 10 pass from Shy (Howard kick)
PJP-Southard 27 FG
MUS-Kendall 11 run (Howard kick)
MUS-Shy 1 run (Howard kick)
MUS-Shy 20 run (Howard kick)
MUS-Kendall 1 run (Howard kick)
PJP-Antwan Roberts 18 run (Southard kick)
First downs: PJP 12; MUS 17
Team rushing: PJP 33-154; MUS 31-165
Team passing: PJP 10-23-68-2; MUS 12-21-194-0
PJP rushing: Antwan Roberts 17-172; Sawyer Watts 2-(-1); Brendan Keaton 1-(-6); Ben Nixon 13-(-11)
MUS rushing: Hunter Kendall 18-128; Sellers Shy 5-40; Johnathan Whitehead 2-8; Ben Gilliland 3-(-2); team 3-(-9)
PJP passing: Ben Nixon 9-18-60-2; Sawyer Watts 1-5-8-0
MUS passing: Sellers Shy 12-21-194-0
PJP receiving: Brendan Keaton 4-27; Sawyer Watts 2-12; Brooks Heagarty 1-10; Jacob Lann 1-9; Cade Marino 1-8; Antwan Roberts 1-2
MUS receiving: Maurice Hampton 4-103; Thomas Hayden 4-46; Johnathan Whitehead 1-17; Scott Burnett 1-10; Roderic Lewis 1-10; Matthew Rogers 1-8
Records: PJP 6-6; MUS 10-0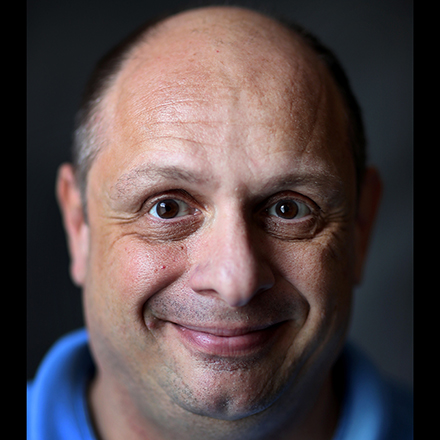 John Varlas
John Varlas is a lifelong Memphian who has covered high school sports in various capacities for over 20 years.
---