Sports
Mulqueen says 901 FC players are using down time wisely
Editor's note: Due to the serious public health implications associated with COVID-19, The Daily Memphian is making our coronavirus coverage accessible to all readers — no subscription needed.
By now, Memphis 901 FC should have been three games into its second season in the USL Championship.
Memphis dropped its season-opener to Indy Eleven by a 4-2 scoreline back on March 7 at AutoZone Park and the ensuing matches would have provided an opportunity for Tim Mulqueen's players to build on the many positives from that game while continuing to eliminate the negatives. With the league suspending operations due to COVID-19 concerns, the goal posts have moved a little for Memphis.
---
---
"It's nothing like I've experienced," Mulqueen said.
The end result remains the same though. When Memphis returns to the pitch, showing improvement is first and foremost.
---
---
Mulqueen said the players are staying fit through video workout programs designed by the club's strength and conditioning coach Chris Collins. Mulqueen and assistant coach Ben Pirmann are also conducting regular video meetings with players to continue coaching and developing. And despite the lone match to this point being a loss, Memphis showed plenty of signs that it can realistically push for a playoff spot when the season resumes.
In front of a sell-out crowd at AutoZone Park, Memphis went up 2-0 in the first 16 minutes of the match thanks to goals from Brandon Allen and newcomer Zach Carroll. Indy scored in first-half stoppage time, but 901 FC kept the pressure up after the re-start with Pierre Da Silva, Duane Muckette and former Everton player Jose Baxter all threatening.
Indy tied the match in the 69th minute and then got the winner three minutes later and an insurance goal 11 minutes after that. Ultimately, Memphis didn't get the three points but the match did provide plenty of teachable moments.
To that end, Pirmann has put together video clips from English giants like Liverpool and Manchester City that he and Mulqueen have presented when meeting with the players remotely. The head coach said it's been beneficial.
"Take Mark Segbers," said Mulqueen referring to the team's promising 23-year-old fullback who joined in the offseason from Saint Louis FC.
"There were a lot of things he did well against Indy but there were also some slips. So Ben put together a clip of (Liverpool star Alex) Oxlade-Chamberlain and we showed it to him. 'Okay, this is what it looks like when you come inside.' Ben has done a great job putting the clips together for the players."
While everything is going well, Mulqueen admits that it's all very challenging. He wants to coach, the players want to play, the Bluff City Mafia wants to light flares and sing songs. In time, they'll all be able to and the steps they're taking now.
"Players want to play," Mulqueen said. "They're used to the structure – training, games, recovery and everything lining up with that. They crave structure. But at the same time, the message we got from Tim (Howard) and management was very clear. We need to do our part to set good examples, to not be out and around.
"Tim deserves a lot of credit for this. We got out in front of it early and shut it down at the right time. … The one thing about it, everybody's in the same predicament. We all love football; we all want to be back out there. But the goal is to be socially responsible and safe."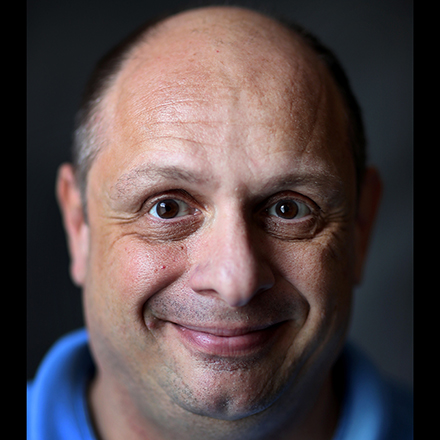 John Varlas
John Varlas is a lifelong Memphian who has covered high school sports in various capacities for over 20 years.
---