Whitehaven dominates second half against Ravenwood, advances to 6A title game
For the first half Friday, Whitehaven looked nothing like a team that was ready for the bright lights of Cookeville. The second half, though, was a whole other story.
Cameron Sneed scored three times, South Carolina commit Keveon Mullins caught two touchdown passes from Keyshawn Harris and the Tigers defense pitched a shutout after halftime as Whitehaven surged past visiting Ravenwood, 43-24. It's the fourth state-title game appearance in seven years for Whitehaven, who lost to Ravenwood in the semifinals in both 2014 and 2015.
Thursday at Tennessee Tech, the Tigers (11-3) will face Murfreesboro Oakland (13-1) in a rematch of the 2016 title game won by Whitehaven, 12-9.
It's exactly where the talent-laden Tigers expected to be when the season began. But even the most optimistic Whitehaven fan had to be a little concerned when a slew of mistakes and penalties allowed the Raptors (10-3) to jump out to a 17-0 lead early in the second quarter. Ravenwood lead 24-10 at halftime.
"I was like, 'why are y'all making this so interesting and starting off in a hole like this?,'" said Tigers coach Rodney Saulsberry. "But it wouldn't be us if we didn't dig a hole and had to overcome adversity. It's a testament to these kids; we've had so many adverse situations all year."
Saulsberry was referring to the injury woes and academic issues that kept the Tigers from being at full strength until last week's victory over Germantown in the quarterfinals. And they needed all hands on deck in the second half.
Harris connected with Mullins on a 28-yard fade route that brought the Tigers to within 24-22 at the end of the third. He then found Ohio State commit Cormontae Hamilton with a 25-yard gain on the first possession of the fourth quarter before connecting with Mullins from 22 yards out to give Whitehaven the lead for good, 30-24 with 11:19 remaining.
"We started off kind of slow but we knew we were a better team from the start," said Mullins, who played on Trezevant's Class 2A championship teams in 2015 and 2016.
"We made some adjustments at halftime ... we really just executed the plays we ran in the first half (better) and it all worked out."
Ravenwood then bobbled a snap on a punt attempt and was stuffed, giving the Tigers the ball on the Raptors 19. Sneed went in from the 12 to make it 37-24 and his 2-yard run made it 43-24 at the four-minute mark. That touchdown was set up by Maceo Boyd's second interception in as many weeks.
"To go to state ... it just makes me happy because I feel like we're reaching above ourselves and doing something that people didn't think we could do," said linebacker Martavius French. 
Added fellow junior standout Bryson Eason, "We found ourselves in the second half. We told ourselves that nobody can beat us but us. We just got out of our way and starting doing the things we were supposed to do at the beginning of the game."
Class 3A
Covington 20, Nashville Stratford 14 (OT)
Notable: The Chargers (14-0) held off the underdog Spartans to advance to the championship game for the second year in a row where they will face Alcoa (14-0) in a rematch of last year's final won by the Tornadoes. ... Caleb Winfrey scored twice for Covington in regulation before Marcus Hayes got the winner in overtime. Hayes finished with 88 yards on 21 carries. ... Stratford went 2-8 during the regular season but won three straight playoff games before falling to the Chargers.
MHSAA 6A
Horn Lake 16, Madison Central 7
Notable: The Eagles (14-0) scored all of their points in the final three minutes of the game to advance to next week's state championship game against Oak Grove. ... Raydarious Jones scored on a 7-yard run with 2:36 remaining to tie the game at seven. The Eagles then forced a three-and-out before Nakobe Dean lined up at quarterback and then pitched on a reverse to Jones, who threw an 80-yard strike to Octavius Williams with 30 seconds left. Horn Lake then added a safety.
MHSAA 5A
West Point 35, Olive Branch 0
Notable: Olive Branch's season came to an end in the North Half championship game as it fell to the Green Wave for the second time this year. The Quistors end the year 12-2 and are 24-4 in two seasons under Tyler Turner--with all four losses coming against West Point.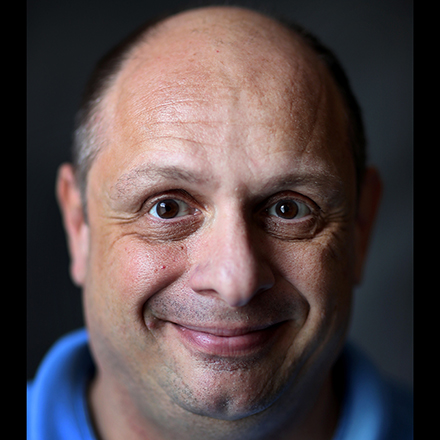 John Varlas
John Varlas is a lifelong Memphian who has covered high school sports in various capacities for over 20 years.
---