Whitehaven's band of brothers faces Oakland in 2016 title-game rematch
Just like in 2016, the Whitehaven football team is in the state championship game. They'll play Murfreesboro Oakland on Thursday – just like in 2016.
But unlike two years ago – when the Tigers steamrolled the competition on the way to a 15-0 season – this year's journey to Cookeville has taken some detours. Eventually though, Whitehaven got where it expected to be.
"We had to overcome a lot," said two-way senior standout Tyler Hunter. "We lost a lot of brothers (and) we just never felt that full family effect. When you're missing just one link of the chain, that chain won't fully work.
"But now that we've finally got the whole family together, I think we're unstoppable."
Whitehaven played several games this season without several key players who weren't fulfilling their academic obligations. And injuries – most notably to star junior linebacker Bryson Eason – certainly didn't help either. But as Hunter indicated, the band is back together now.
And they certainly did look unstoppable in the second half of last week's semifinal game against Ravenwood, as they erased a 24-10 first-half deficit to win 43-24. That win sent the Tigers to the Class 6A title game for the fourth time in school history.
It's an honor that coach Rodney Saulsberry isn't taking for granted.
"The culture that we have and the environment that we have at our school is so great, we're able to overcome adverse situations," he said. "Keeping those standards the same is very important and we held our guys to a higher standard. And while some people thought we weren't living up to those expectations, internally we knew we had a good team and we could make the run we needed to make.
"We're really excited about what we have."
As well he should be; no team playing at the BlueCross Bowl this weekend can boast the number of high-level college recruits as the Tigers.
Melvin McBride, a 6-foot-3, 312-pound guard, is headed to Tennessee. Both wide receivers are also SEC-bound, Keveon Mullins to South Carolina and Devin Boddie to Vanderbilt. Tight end Cormontae Hamilton is still "100 percent" committed to Ohio State, despite the turmoil surrounding the Buckeyes this season.
And if that wasn't enough, junior linebackers Eason and Martavius French each have multiple SEC offers.
Despite all that firepower though, the adversity Hunter referred to led to the Tigers losing three games during the regular season, the first time that's happened since 2006. And even at full strength it would have been asking a lot to win those games; North Little Rock is undefeated and playing for a state championship this week and Lausanne and Germantown finished a combined 23-2.
Whitehaven avenged its loss to Germantown in the quarterfinals before thumping Ravenwood. So, while it's been an imperfect ride, the Tigers definitely seem to be peaking at the right time.
"We've just stayed focused and kept doing what we have to do in order to get to the state championship," said Hamilton. "Being focused at practice, staying zoned in ... it's awesome to be where we are now."
One more big dose of adversity will be staring across from the Tigers when they kick off at 7 p.m. Thursday at Tennesssee Tech's Tucker Stadium. Oakland (13-1) was terrific in its semifinal, handing mighty Maryville its first shutout in 18 years, 38-0.
The Patriots also will be sufficiently motivated. Oakland led the 2016 game 9-0 heading into the fourth quarter before Whitehaven scored twice to pull off a 12-9 victory. Playing on a Thursday also means one less day to prepare after the TSSAA flip-flopped its schedule and switched the Class 2A, 4A and 6A title games from Saturday this year.
Whitehaven's chain will have to be secure as it's ever been. And Hunter is confident that it will be.
"I can literally go over to Cormontae's house, spend the night, eat over there and call his mom my mom," he said. "We're that close. A lot of guys came from Havenview (Middle School) and we won the state championship our eighth-grade year. We've all stuck together.
"And Bryson and Martavius came from Havenview as well. We've known each other for a long time and that love that we have for each other has always been there. There's no other way."
TSSAA BlueCross Bowl Class 6A state championship
Match-up: Whitehaven (12-3) vs. Murfreesboro Oakland (13-1)
When and where: Thursday at 7 p.m.; Tucker Stadium on the campus of Tennessee Tech in Cookeville
How to watch: CW30 WLMT-TV will broadcast the game live. Streaming info is available on the TSSAA website.
Tickets: $12 for school-age children and older. Parking is $10 (cash only).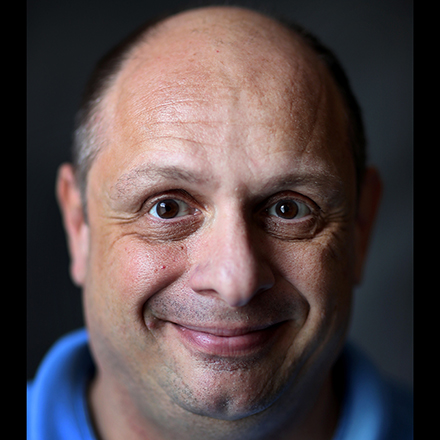 John Varlas
John Varlas is a lifelong Memphian who has covered high school sports in various capacities for over 20 years.
---