Main Event: Slow start dooms Tigers against No. 3 Tennessee
It was during a timeout midway through the second half that Tiger nation seemed to cast its vote on the day. Fans were standing and cheering. Roaring, really.
By the sound of things inside a sold-out, mostly blue but still dotted-with-orange FedExForum, you would have thought that the Memphis Tigers had just delivered a knockout punch to the No. 3 team in the country – the Tennessee Volunteers.
They had not. In fact, the Tigers still trailed by 11 points at the 13:16 mark of the second half. But they refused to be pushed out of the game on their home court and senior Kyvon Davenport was in the midst of a 26-point second half and career-high 31-point game.
After the timeout, senior guard Kareem Brewton stole the ball in the backcourt and made a layup. Then Victor Enoh, who hadn't played since late November, drew a charge. When guard Antwann Jones finished a fastbreak with a jump shot at the 11:43 mark, the UT lead was down to seven points.
---
BOX SCORE: Memphis Tigers vs. UT Vols
---
Memphis was now in the game.
The Tigers, however, would never draw closer. Tennessee (8-1) quickly regained control and won 102-92 Saturday afternoon. Still, coach Penny Hardaway's first team delivered on the hope of a competitive game against a top-ranked opponent and the expectation that fans have a reason to believe for this season and for the future.
Even if the Tigers are now just 5-5.
"We appreciate the fans, we know they're wanting this to happen right away," Hardaway said afterward. "We want it to happen right away.
"The job is for us to go out there and get it done. We didn't get it done today. But we're going to higher places. We're not gonna stay here."
Bad first half didn't bury Tigers
Which doesn't mean this was a moral victory. In a rivalry game, especially, there can be no such thing.
"Close is never good enough," said Davenport, who also matched his career-best with 11 rebounds.
"They came out aggressive, got up on us early, and never looked back," said Hardaway. "You give up 102 points on your home floor, you're not gonna win too many of those."
Memphis (5-5) outscored UT 57-52 in the second half. Problem was, the Tigers started that second half down 50-35 after trailing by as many as 18 points in the first half when they shot an abysmal 10 of 37 from the floor (27 percent), and 2 of 14 (14.3 percent) from 3-point range.
The Vols, meanwhile, started fast. They hit 15 of 29 from the field in the first half for 51.7 percent and went 6 of 14 from distance (42.9 percent).
"We gotta have it in our mind to be the ones to hit first, first half and second half," said Memphis forward Mike Parks, who finished with eight points.
Tennessee was coming off a win over then-No. 1 Gonzaga. The Vols had a major size advantage all over the court and while they won the boards 42-34, Memphis outdid them on the offensive glass 18-11 and never quit coming.
The Tigers more than doubled their shooting percentage in the second half to 57.5 percent and also hit 8 of 15 threes.
Tennessee withstood it all.
"The biggest thing for us was coming out here and making a statement for our program on a stage we felt was big for our state," said guard Admiral Schofield, who led UT with 29 points and 11 rebounds. "The rivalry is definitely renewed.
"They're probably going to be very motivated for next year's game (in Knoxville), but I'm proud of how we came in and took care of business."
Harris never gets untracked
Freshman guard Tyler Harris came into Saturday's game with a team-high 16.2 scoring average and the reputation of being able to hit a three from just about anywhere on the court.
No wonder every time he got the ball outside the 3-point line that Hardaway could hear UT yelling "shooter" as the Vols closed hard to try and disrupt him. At halftime, Harris had five points, but three came at the free-throw line after he was fouled attempting a three.
Otherwise, he was just 1 of 6 from the floor and 0 for 4 from deep. But Hardaway wasn't about to give up on the idea that if Harris saw just one long ball go through net, he could get hot and impact the game. During the first media timeout of the second half, the coach drew up a play to get Harris a wide-open three in the corner.
The play worked, Harris missed.
He finally hit a 3-pointer, but ended the day with 10 points and going 3 of 12 overall, 1 of 9 from behind the arc.
"Tyler actually got some great looks today … he just couldn't get it to go down," Hardaway said. "Maybe too anxious, maybe wanting to do well so badly in a big game. He's a freshman and we lean on him for a lot and this is one of the games I know he wants back, wishes that he could replay it for sure."
More fouls as tempers flare
Memphis guards Alex Lomax and Jeremiah Martin and Tennessee guard Jordan Bone (17 points) picked up technical fouls with 47 seconds left in the game during a timeout.
Hardaway's version of events: "Alex is a kid that's not gonna talk trash, so obviously Jordan Bone said something to him disrespectfully. And he protected himself by saying something back. And Jeremiah jumped in and said something to Jordan Bone and the referee teched Jeremiah.
"But I said that Tennessee's entire team ran over to fight, emptied the bench. They weren't coming over because of the timeout. You could visibly see guys with their fists balled, talking trash to our guys or whatever. It was almost like a standoff."
Overall, the foul disparity went against Memphis as Tennessee made more free throws (39) than the Tigers shot (22).
"It's not up to us to ref the game, we're here to play," Davenport said. "There's nothing we can do about that but play better defense."
Even though his team shot 46 free throws, UT coach Rick Barnes wasn't happy with how much his team fouled and three players, including SEC-leading scorer Grant Williams (19 points Saturday), finished the game with four fouls.
---
JONAH JORDAN: Vols get better of Tigers as cross-state rivalry renews
---
"We've got to get smarter," Barnes said, adding that he also wasn't happy with the Vols' 18 turnovers.
Meantime, Hardaway was thinking about what might have been had Memphis not shot so poorly early.
"As a coach, it's a nightmare to see you have open looks and you don't make them," he said. They weren't really playing great defense."
Inside the boxscore
Against the best team they've faced all season, the Tigers took care of the ball better than they had all season with 21 assists and just nine turnovers.
Despite UT's size advantage, Memphis outscored the Vols in the paint 42-28.
The Memphis bench accounted for 50 of the team's 92 points.
With 10 steals Saturday, the Tigers have had double-digit steals (season-high 14 in the season-opening win over Tennessee Tech) five times.
Tennessee led for 39:45 of the 40 minutes and Memphis led for nine seconds, at 3-2, when Harris made three free throws with 19:31 left in the first half.
Freshman guard Antwann Jones finished with nine points and a season-high five assists.
The Vols had nine blocks, including four by forward Kyle Alexander.
Last word
Hit the gym. That's what you gotta do. We lost – Mike Parks on how he plans to move on from this game.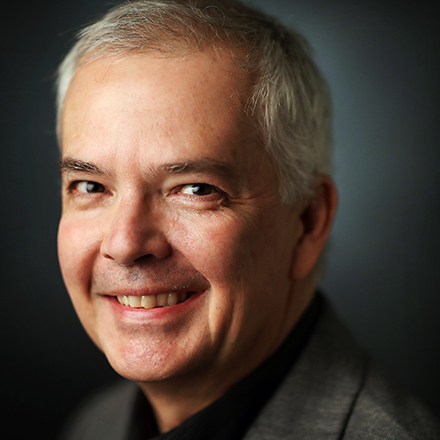 Don Wade
Don Wade has covered Memphis sports since 1998, voted on Baseball's Hall of Fame and the Heisman Trophy, and remains stunned his Kansas City Royals won a second World Series in his lifetime.
---