Trending in 2019: Cross country growing beyond the traditional power programs
Nick Dwyer admits his motives for starting Memphis Youth Athletics weren't 100 percent altruistic.
"Being a selfish high school coach, I wanted people to be more prepared coming in to high school," the CBHS cross-country coach said. "East Tennessee and Middle Tennessee were kicking our cans. We've been (state) runner-up here on a couple of occasions ... but at the end of the day it's like 'where's the gap?'
Turns out, there were a few gaps. High school cross country and track meets are hard to organize. Finding reliable people to time them is also difficult (and expensive). And even though running is among the least expensive of sports, Dwyer found that it was still beyond the means of several schools and individuals in that area.
So six years ago, Dwyer – with the help and support of Memphis Runners Track Club – formed Memphis Youth Athletics. The aim of the non-profit organization is to introduce track and cross-country to athletes who might not normally be exposed to it and the continued growth of the program is a storyline that will bear watching throughout 2019 and beyond.
"It's just snowballed," he said. "We had 350 kids the first year and I'd say we're in 3,000 homes at this point ... cross-country, track and distance running, it all breeds a culture of 'work hard and reap the benefits of that hard work.' And also, we want to expose the kids from the city to the kids from the county and the kids from the county to the kids from the city."
The cross-country success of local high schools has primarily come from those county kids. Both Houston and Arlington have strong programs on the girls' side, while Bartlett has made tremendous inroads over the last few years on the boys'. Then there are always the private schools, most notably Dwyer's Brothers and MUS.
The coach, though, is convinced there's talent in the city that just needs to be discovered and nurtured. And that will be crucial as teams from the Memphis area aim to improve their standing at the state level.
Memphis Youth Athletics put on approximately 10 meets last season, with runners from elementary school through high school. 
"We just want them to go out to Shelby Farms, see a meet, maybe see something they've never seen before," Dwyer said. "Just get their eyes to open up. The earlier you can get 'em, man, the more successful they'll be. And these are the kinds of things that are hallmarks of running.
"You look at Bartlett, Collierville, Houston the traditional programs and they're just beefed up. But you look at some of the other schools around the city and they're coming back to life. Schools like Central, hopefully East ... we just want kids to have (opportunity) in high school."
The continued growth of Memphis cross-country is one high school trend to keep an eye on in the next 12 months. Here are some others.
Football recruiting frenzy
The quality of colleges recruiting local high school football talent has really taken off in recent years. And with decision-day looming for the Class of 2020, this year will be extremely interesting.
Heading the local class are four offensive linemen with multiple offers from Power 5 programs: Briarcrest's Omari Thomas, Marcus Henderson of MUS, Chris Morris of Freedom Prep and Ray Curry of White Station. Two other players who will most likely sign with P5 schools are Whiteahven's linebacker duo of Bryson Eason and Martavius French.
Central wide receiver Darin Turner is committed to LSU, but that won't stop other schools from trying to get him to change his mind. Two other skill guys with P5 offers are Briarcrest's Jabari Small and Devonte Nelson. And when you add in several players like Whitehaven safety Tamarion McDonald and running back Cameron Sneed and ECS linebacker Austin Hill who also project as FBS signees, it's shaping up to be quite a class.
More madness in March
East has won the last three championships in Class AAA and with Memphis signees James Wiseman and Malcolm Dandridge leading the way, the Mustangs won't give up their crown easily. Bartlett will certainly challenge and don't count out teams like Whitehaven, Southwind and dark horse Cordova.
The last three championship games in the state's largest classification have been all Shelby County affairs and while the rest of the state is catching up, don't bet against a fourth.
In Class AA, will a new-look Wooddale team led by Chandler and Johnathan Lawson (who won state titles at East last season) be able to make an impact in Murfreesboro? Can Bryuntay Thomas and Demario Spann get Class A Westwood back to state for the first time since 2010?
Briarcrest and CBHS will be in the mix in Division 2-AA while a host of contenders will vie for a state berth in Division 2-A. On the girls side, last year's AAA runner-up Houston will look to take a step further while Harding and Tipton-Rosemark are starting to look like real contenders in D2-A.
As always, when it comes to high school hoops in March, Memphis will have a lot to say.
Rachel Heck's last stand
Heck, who will be a senior at St. Agnes in August, has done everything possible as a high school golfer.
She's won three straight state championships in Division 2-AA and will be heavily favored to be only the third golfer in Tennessee history to win four. The Stanford commit also has a chance to qualify for the U.S. Open as a high school student for a second time after making the cut in 2017 in New Jersey and could also be in line for more LPGA appearances, like in September when she made the cut at the Evian Masters in France.
Appreciate her while you can.
Speed queens
One of last year's best success stories was Southwind's girls team; the Jaguars knocked off Whitehaven to win the Class AAA state championship by a mere four points while producing some terrific young talent like sprinter Breana Miles and hurdler Tyra Nabors.
Those two are back. But of course so is Whitehaven star Kirstin Jones, who doubled by winning the 100 and 200 at Spring Fling.
The battle will continue all season.
Pitch perfect rivals
And speaking of battles, the rivalry between Houston and Collierville's girls soccer team ratcheted up a level in 2018 when the Dragons finally broke through and defeated the Mustangs in the region championship match.
Houston shrugged it off and went on to win the AAA state title, beating Collierville in the championship match for the second year in a row. Despite the loss, the Dragons made big strides under Gareth Munro and the second year of his tenure should see continued growth.
Is a third final between the two on the cards?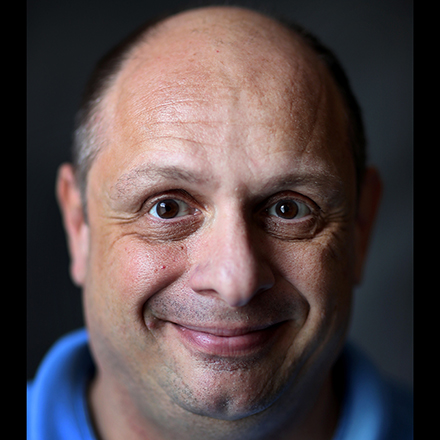 John Varlas
John Varlas is a lifelong Memphian who has covered high school sports in various capacities for over 20 years.
---