Daily Memphian boys basketball Power 12
Following a two-week break for the holidays, the Daily Memphian boys basketball Power 12 rankings have returned. Results are through Tuesday's games.
1. East (11-3)
Last ranking: 2
What's next: After avenging an earlier loss to Chattanooga Hamilton Heights at the ARS Rescue Rooter Memphis Hoopfest over the weekend, East returned to district play Tuesday and had to hang on for a 66-63 victory over White Station. The Mustangs host Overton in league play Friday then travel over the bridge to take on Rancho Christian (Calif.) in the West Memphis Classic Saturday.
2. Bartlett (17-2)
Last ranking: 1
Upcoming: After losing by one to Olive Branch in the Hoopfest, Bartlett took out some frustration on district rival Kingsbury Tuesday, winning 82-38. The Panthers host Arlington in 14-AAA play on Friday.
3. Briarcrest (15-1)
Last ranking: 4
Upcoming: Nobody helped themselves more over the holidays than the Saints, who won five games in four days to claim the Mater Dei Christmas tournament in Illinois before posting a 59-58 victory over an Atlanta Holy Spirit team led by highly-regarded senior Anthony Edwards in the Hoopfest. Briarcrest opens Division 2-AA West Region play Friday at CBHS then hosts St. George's on Jan. 14.
4. Olive Branch (13-4)
Last ranking: 5
Upcoming: Following a lopsided loss to IMG Academy in their final game of the City of Palms Classic in Fort Myers, Fla., Olive Branch won twice in the Hoopfest, defeating Chicago Simeon (65-59) and Bartlett (61-60). The Quistors travel to Jackson, Miss. to take on Provine on Saturday.
5. Center Hill (18-1) 
Last ranking: 3
Upcoming: The Mustangs were the last area boys team to lose a game this year, falling to Starkville 63-62 on Jan. 5. They'll be back in action Jan. 15 on the road against Hernando.
6. Wooddale (18-3)
Last ranking: 6
Upcoming: Thanks in large part to a 17 of 21 performance from Chandler Lawson, the Cardinals shot 67 percent from the floor in Tuesday's 98-73 victory over Sheffield. Melrose, which has won five of its last six to improve to 13-5, visits Friday.
7. Whitehaven (12-5)
Last ranking: 7
Upcoming: With standout junior guard Matthew Murrell leading the charge, the Tigers were runner-up at the Next Level Hoop Fest in Nashville over the break. Whitehaven visits Oakhaven for a non-league game Thursday then travels to Central in District 16-AAA play on Jan. 15.
8. Southwind (12-5)
Last ranking: 9
Upcoming: The Jaguars beat a good team from Knoxville Bearden in the Hoopfest before downing Germantown 82-66 in a district game on Tuesday. Next up are a pair of 15-AAA contests, against arch-rival Ridgeway (home on Friday) and Houston (away on Jan. 15).
9. CBHS (14-4)
Last ranking: 11
Upcoming: Tuesday was the first game in over a week for the Brothers and there was definitely a little rust as they had to go to overtime before beating Memphis Nighthawks, 72-70. They host Briarcrest on Friday in a game that features two of the best young guards in the state, CBHS freshman Chandler Jackson and Briarcrest sophomore Kennedy Chandler.
10. Westwood (14-1)
Last ranking: not ranked
Upcoming: Thanks to the strong play of guards Bryuntay Thomas and Demario Spann, both of whom are averaging around 19 points per game, the Longhorns have won 13 in a row since falling to Brighton in a Thanksgiving tournament. Westwood travels to Freedom Prep on Friday and hosts Memphis School of Excellence on Jan. 15 in District 16-A play.
11. Raleigh-Egypt (15-5)
Last ranking: 8
Upcoming: After falling to Chicago Whitney Young in the Hoopfest, the Pharaohs have rebounded nicely with blowout victories over Hamilton (71-48) and Martin Luther King Prep (83-41). Raleigh-Egypt visits Trezevant Jan. 15 in what should be an interesting matchup.
12. Northpoint (14-2)
Last ranking: not ranked
Upcoming: Northpoint's girls won state titles in 2016 and 2017 but the boys program has been a bit of an afterthought. Until now. The Trojans won their ninth game in a row in impressive fashion Tuesday, defeating Harding 63-47. Friday's trip to Lausanne will be another great test and then Margolin Hebrew Academy visits on Jan. 15.
Dropped out: Lausanne, White Station
Others to watch: Cordova, FACS, Harding, Houston, Melrose, Tipton-Rosemark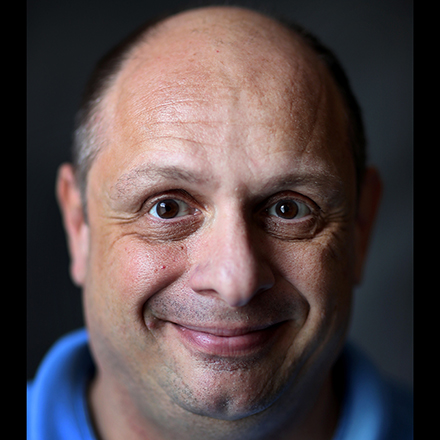 John Varlas
John Varlas is a lifelong Memphian who has covered high school sports in various capacities for over 20 years.
---