Lawson family changing the culture at Wooddale
With the final seconds ticking down in his team's game against Chicago Simeon last Saturday, Wooddale's Chandler Lawson found himself with the ball.
The senior drove into the lane, spun and put up a shot that was partially blocked. Lawson stuck with it though, got the offensive board and scored at the buzzer to give his team a hard-fought 67-65 victory. 
Lawson flexed and roared in triumph. And the Oregon signee didn't bat an eye when his younger brother Johnathan playfully jumped on his back to celebrate.
Basketball isn't always this much fun, especially when you're always in the spotlight like the two youngest sons of Memphis' first family of hoops. But by moving out of the spotlight –which is what the brothers did when they transferred from East and joined their father at Wooddale this year – they've laid a foundation for success for this season and beyond.
"With some of the kids we have here this year, we're doing great things," said Chandler. "It's been tough … but we're putting Wooddale on the map this year."
It's been a long time coming. Wooddale's spacious gym has commemorative banners from several different sports but only five from basketball. None of those is for anything more prestigious than a district championship and none of those is from the last decade.
In fact, the 18 games Wooddale has already won heading into Friday's home game against Melrose is almost as much as the program did in the previous four years combined (20).
Unsurprisingly, there's been a lot of coaching turnover. So bringing in Keelon Lawson was a no-brainer. After all, he's won state titles in two different stints at Hamilton (2006 and 2015). And when you add in the coach's sons – both of whom are nationally-ranked in their respective classes – it was a sure bet Wooddale would improve fast.
The Cardinals have, albeit a year later than expected.
"I was supposed to have come the year before," Keelon said. "But when James (Wiseman) came to Memphis to play for East, Chandler and James wanted to play with each other so I just left it alone. But then when Penny (Hardaway) left, that made it a little easier. If he was still coaching in high school, I probably would have left it alone.
"I hadn't really had a chance to coach my last two sons (so) this gives me a chance to catch the last two. It's like coaching Dedric and K.J. all over again."
Keelon's older sons, now standouts at Kansas, were the stars of the Hamilton team that won the 2015 championship. And Chandler and Johnathan both played on East's state title team last season, with Chandler capturing tournament MVP honors after posting double-doubles in all three games.
With circumstances working out like they did, it's fitting the three are together and have a chance to do something truly unique.
"We're just trying to build a program here," said Chandler. "We're trying to make history."
And without the expectations that come at schools like Hamilton and East.
"I just saw it as a chance to come to a place where there wasn't any pressure," said Keelon. "I graduated from Hamilton and, you know, trying to live up to the (reputations) of the other coaches like coach Lloyd Williams and Ted Anderson … there was a lot of pressure.
"You want to win so you can have your name up there with those coaches, … but I can't complain with how things are going."
There have been a couple of blips here and there – Wooddale has three losses to go with its 18 victories – but for the most part it's been smooth sailing. Both Chandler and Johnathan are thriving; as talented as both are they were just two of many last year at East.
Chandler in particular is looking like Mr. Basketball material. He entered the week averaging nearly 23 points per game and has had some dominating nights, like a 39-point effort in a victory over Sheffield on Tuesday when he shot 17 of 21 from the floor.
"I'm just focused," he said. "Focused on taking shots the defense gives you. Shoot the ball when you're open, never force it … and play defense."
It's not just a two-man show either. Keelon says Johnathan Duncan is one of the best shooters in the city and he showed it in the victory over Simeon, knocking down five 3-pointers that helped loosen the defense. Tekeavian Rounds (6-1 junior) and Coland Carr (6-6 sophomore) are also contributing.
"Playing for coach Lawson has been good," said Duncan. "He gives you freedom, but he also holds you accountable for your mistakes."
As good as players like Duncan, Rounds and Carr are though, Wooddale's hopes of getting to state for the first time in school history rest with the Lawsons, all three of them. Win or lose though, Keelon said he's in it for the long haul.
"Everybody can play ball," he said, "but are you a basketball player? That's what I need, basketball players, guys that want to go D1, guys that are going to be serious.
"A couple of times (earlier in the year) we had guys that wouldn't come to school on game day. And I was like 'hold on, what is this?' And they were like, 'Well, you know last year ...' No, we don't roll like that now. I'm preparing you for college, for the next level."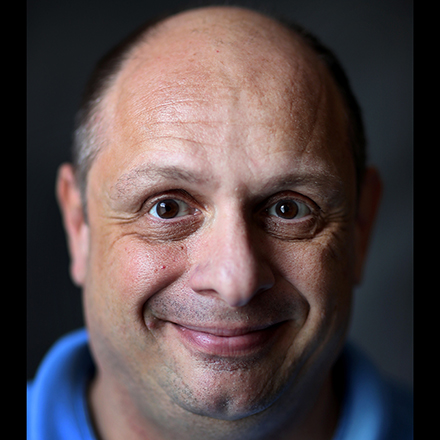 John Varlas
John Varlas is a lifelong Memphian who has covered high school sports in various capacities for over 20 years.
---