Former MLS standout Burch prepared to take the captain's armband for Memphis 901 FC
Memphis' most-famous sports Marc may or may not be on his way out of town. Memphis' newest sports Marc, though, has just planted his flag in the hopes of matching the success of the Grizzlies superstar.
Marc Burch, a 13-year veteran of Major League Soccer, was introduced Wednesday as the newest member of Memphis 901 FC, which begins play in March at AutoZone Park. At 34, he's the senior member of the team and will serve as its captain as the United Soccer League franchise looks to build a winning reputation of its own.
Comfortable either in the center of defense or as a left-sided fullback, Burch comes to Memphis after playing for Los Angeles, Columbus, D.C. United, Seattle, Colorado and Minnesota in the top division of professional soccer in the U.S. 
"I've been on teams that were newer teams but never one that's just starting off," he said. "Never one that's just starting from scratch and putting together something that's going to represent the city. Joining something like this is important for me at this stage of my career so I can put my stamp on something.
"There's a lot of buzz about (Memphis). The city's growing, the type of people that are here and the type of team we want to be. And hard work is what I do. I wouldn't have made it for 13 years if I didn't work hard."
Head coach Tim Mulqueen is confident he's got the right man for the job. A native New Yorker, Mulqueen likens Burch to hockey great Mark Messier, whose legendary leadership qualities dragged the Rangers to the 1994 Stanley Cup.
Albeit, a Messier with considerable soccer skills.
"Fantastic player," Mulqueen said. "He's got an educated left foot – it's tidy; it's clean. He can pass with the best of them. He's good in the air. And he's hard as nails.
"A captain, to me, has to be like an extension of me. And in conversations with Marc prior to joining the team (we discovered) we had similar philosophies in how we viewed the game, things we thought were important."
Burch knows how to win as well. He was part of the D.C. United squad that won the MLS Supporters Shield in 2007, given to the team with the best regular-season record, and the Lamar Hunt U.S. Open Cup in 2008.
With preseason camp officially beginning Friday, Burch's goal now is to share his hard-earned experience with his new teammates, many of whom are 10 or more years younger.
"I want to get to know the guys," he said. "You don't just blanket everybody in the same category. You have to get to know the guys, find out what makes them tick. Find out what makes them good players and what makes them want to be better players."
In its short existence, 901 FC has shown it can attract good players. The team already has signed several players with national team experience in their respective countries as well as USL veterans. There's no denying it though; the addition of a player like Burch – who played in 234 MLS matches in his career – is a coup.
"The word 'credibility' is correct," Mulqueen said. "Marc had suitors in Major League Soccer that he could have gone to, but he chose to come to Memphis. And I think that gives us a large leap into the ability pool. Without a doubt."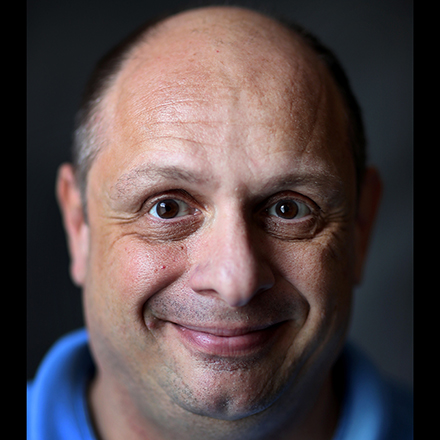 John Varlas
John Varlas is a lifelong Memphian who has covered high school sports in various capacities for over 20 years.
---