SCS to appeal TSSAA decision after schools banned from postseason
Shelby County Schools plans to appeal TSSAA's ruling banning three of its schools from postseason play, according to a statement released from the district Saturday.
Four Memphis schools, including a pair of state-ranked teams, have been prohibited from postseason play following fights at boys basketball games last week.
"The District learned (Saturday) afternoon of the TSSAA's decision to ban three SCS schools from postseason play; however, the District plans to appeal the unilateral sanctions," the SCS statement said. "These situations have been treated very seriously, and we certainly regret and admonish the negative behavior of the few students involved. The District has and will continue to hold all students involved directly accountable." 
The statement also said that "adult spectators escalated these situations," and the district is taking measures to prevent similar situations in the future.
The TSSAA informed Wooddale, Melrose, Westwood and Fairley, a charter school, of their decision in letters sent to the school on Friday. Wooddale--featuring standouts Chandler and Jonathan Lawson-was expected to challenge for the title in Class AA while Westwood was a contender in Class A.
Fairley is a charter school and not included in the SCS appeal.
The letters to school principals sent by TSSAA executive director Bernard Childress indicated the penalties were because the incidents reflected "a failure of control by administrators and coaches and an absence of sportsmanship."
Wooddale and Melrose were punished for a fight that took place on Jan. 25 and began when a Wooddale player threw the ball at a Melrose player after being fouled with 1:13 left. The Melrose player retaliated by throwing the ball back and a fight ensued that also featured fans of both teams storming the court.
Police had to use mace to control the crowd and the game was called at that point.
At the Westwood-Fairley game on the same night, players exchanged words and "squared up to fight" in the postgame handshake line. Fans once again became involved triggering fights in several areas of the court. Security officers were hit by fans as well.
All four teams have been placed on restrictive probation for the remainder of this season and all of 2019-20. During the period of restrictive probation, teams are not allowed to enter the TSSAA's postseason basketball tournaments.
The teams will be allowed to finish the regular season.
In addition, all four schools were fined a total of $3,500.
Reporter Abigail Warren contributed to this story.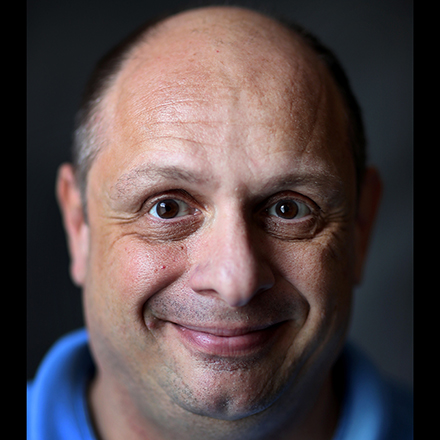 John Varlas
John Varlas is a lifelong Memphian who has covered high school sports in various capacities for over 20 years.
---