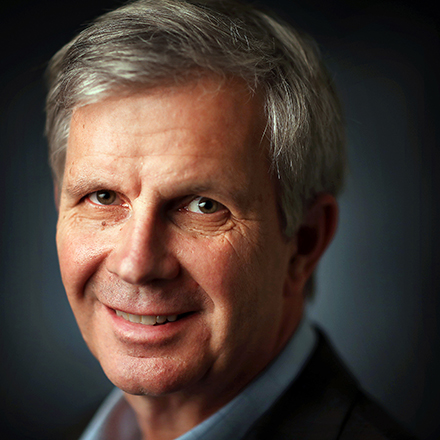 Geoff Calkins
Geoff Calkins has been chronicling Memphis and Memphis sports for more than two decades. He is host of "The Geoff Calkins Show" from 9-11 a.m. M-F on 92.9 FM. Calkins has been named the best sports columnist in the country five times by the Associated Press sports editors, but still figures his best columns are about the people who make Memphis what it is.
Calkins: Chandler Parsons is back! (But don't blame the Grizzlies)
Chandler Parsons is coming back. After the All-Star break. The guy needs his All-Star break. Which — just to make this more hilarious — should be spent in #Chancun. 
So the nuttiest season in Grizzlies history just got nuttier.
They tried to trade the wrong Brooks.
They inspired a week-long goodbye party for Mike Conley, who didn't go anywhere.
And now they're bringing back the guy they sent away to California.
Although this last one almost certainly wasn't on the Grizzlies. As goofy as the organization can appear to be at times, there's no way they wanted to add more goofiness to the season.
Imaginary Chris Wallace: "Hey, it's been at least 24 hours since we've been had a sideshow. Where could we find one?"
Imaginary Tayshaun Prince: "How about bringing back Parsons?"
Imaginary John Hollinger: "Chandler Parsons has a nearly 100-percent sideshow rating."
Imaginary Wallace: "He could also help us with our need for outside  . . . "
Imaginary Prince: "Outside shooting?"
Wallace: "No. Outside leaking. We haven't had a distracting leak from inside the locker room since Parsons left."
Imaginary Robert Pera: "OK, I'll alert Shams Charania."
Yeah, none of that happened. Except Charania — who writes for The Athletic — did break the news. Just as he broke the news of the fracas inside the Grizzlies locker room. Hmmmm. You think Parsons leaked both of them? Or you think that the Grizzlies — knowing that they had just survived an emotional week, knowing that Wallace had just said the rest of the season was about winning, knowing that head coach J.B. Bickerstaff was about to walk into a media availability — decided to call Charania and throw another stink bomb into their season? I'm betting it was Parsons. Of course it was Parsons. All part of what is almost certainly his attempt to get released even though it is not in the best interests of the Grizzlies to release him.
That's what has to be happening here. Just look at the timing. The New Orleans Pelicans had no plans to bring Anthony Davis back until the league forced them to do it.  Because the league doesn't want stars sitting out. That would be bad for business. So Davis played in New Orleans Friday night — he was booed during the introductions — as the Pelicans defeated the Timberwolves.
That set the precedent. So if Parsons wanted to rejoin the Grizzlies, it was going to be hard for the Grizzlies to say he couldn't. Never mind that the Knicks once sent away Joakim Noah. Never mind that Parsons should knock the rust off in the G League. The Grizzlies can't force him to go to the G League. That's not part of the collective bargaining agreement.
So it's welcome back Parsons! And even more awkwardness! And even more reports from deep inside the locker room!
The Grizzlies could just cut Parsons, of course. He would probably prefer it. But it's not in their interest to do that, not when they'd still have his massive contract on their books for the next year and a half. Maybe they'll be able to deal that contract this summer. Maybe they'll be able to deal it at the trade deadline next year. But contracts work both ways. If Parsons wants to give the money back, he can do it. Otherwise, the Grizzlies should keep him until they find the most helpful way to get rid of him. 
In the meantime, he'll be a Grizzly. After resting up during the All-Star break, of course. Can't wait for the Instagram updates!
But sometime after that, Parsons will check into a game at FedExForum. Which offends the sensibilities. The guy whose hideous contract ultimately led to the departure of a franchise icon this week will once again suit up for that franchise.
And yes, you are free to boo him.
---