901 FC opens preseason with victory over University of Memphis
Anytime you can play 90 minutes of soccer and finish with two goals on your side of the ledger – and none on the opposing side – it's a good day.
And Saturday will go down as a good day for Memphis 901 FC, who defeated the University of Memphis in the first of five preseason matches as the team tunes up for its inaugural United Soccer League season at AutoZone Park.
"It was great," said coach Tim Mulqueen. "Coach (Richard) Mulrooney and his team really brought the best out in us.
"It was a great experience for our guys; it was only the second time we've played 11 on 11 since we've been in camp."
Clearly, there's still a long way to go and a lot to work on this week as Memphis prepares for friendly No. 2 against CBU on Feb. 16. But there were some notable positives.
"I'm really pleased with the brand of soccer we played," said Mulqueen. "It was entertaining; it was possession-based. We scored two goals and we don't give up any … the boys put in a very tough week (of practice) so it was nice to end that week with a good result."
For posterity's sake, let it be known that the first goal-scorer in club history was Raul Gonzalez. The midfielder, who played collegiately at the University of Memphis, linked up nicely with Heviel Cordoves to slot one home late in the first half. 
Junior Sandoval, who signed with the club earlier in the week, added the second just before full-time.
"I was really thinking about it," said Gonzalez of his homecoming.
"I was really focused on our team-building, our team play (and) just making the right movements and things we've worked on in practice. But it brings back memories, practicing on these fields for four years and now I'm back on the opposing team."
Mulqueen liked what he saw from Gonzalez, whose versatility will be a major asset going forward.
"Raul's a pro," he said. "He can play multiple positions; he played up front where he scored the goal in the first half and we played him at right back in the second half. He has some great athletic ability."
Better even than the two goals – which could have easily been three if not for a great reaction save in the first half by Tigers' goalkeeper Parker Lackland – was the clean sheet.
Memphis 901 FC's first week of practice was heavy on defense and communication and it showed Saturday.
"I'm really happy with the fact that, defensively, they grasped the concepts that we wanted the first week," said Mulqueen. "Forcing play wide, winning our individual duals. And we did that really well. 
"I think we need to be – and I'm not surprised – but we need to be a little better in the final third. It's only our first week and we'll build into that. The first thing was making sure our defensive shape was where we needed it to be and we showed that."
---
TOM BAILEY: Soccer bar to offer many ways to embrace the game
---
JOHN VARLAS: Memphis 901 FC announces full 2019 schedule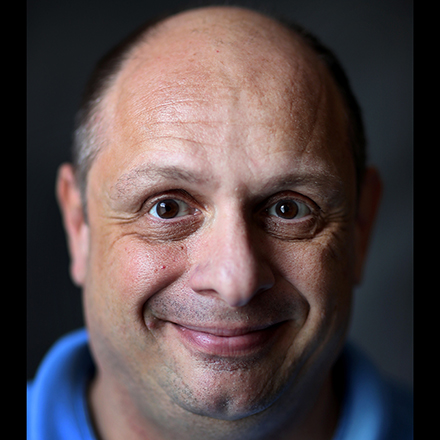 John Varlas
John Varlas is a lifelong Memphian who has covered high school sports in various capacities for over 20 years.
---