Whitehaven, Houston girls advance to Region 8-AAA championship
Point guard play was on center stage at Monday's Region 8-AAA girls basketball tournament at Collierville. And the two teams that got the better of it are the ones whose season will last at least two more games.
Sophomore Se'Quoia Allmond came through with some strong play in the fourth quarter as Whitehaven won the first semifinal, pulling away late to eliminate Southwind, 58-39. And in the nightcap, junior Destinee Wells easily thwarted Central's efforts at full-court pressing as Houston advanced, 73-55.
The Tigers and Mustangs will play for the championship Wednesday night at 7 p.m. at Collierville. The winner of that one will host the runner-up from Region 7-AAA in a substate game while the loser will travel to face the 7-AAA champ. Those two winners then advance to next week's state tournament in Murfreesboro.
Allmond--who banked in a long 3-pointer at the first-quarter buzzer and finished with 14 points--helped steady a young Whitehaven team after Southwind had rallied to take a 32-30 lead late in the third quarter. From there, the Tigers outscored the Jaguars, 26-9.
"She's tough," said Whitehaven coach Lynn Smith. "She's tough. With young kids, it's a transition from middle school to playing championship ball at this level. District 16-AAA, winning that, winning the district tournament, winning the county championship game, that's something they haven't experienced at this level.
"We play three or freshmen a lot of minutes. And our seniors are really stepping up. But there's no substitute for Se'Quoia Allmond."
Allmond's battle Wednesday against Wells should be a good one. The Houston player finished with 15 points, including 9 of 10 from the free-throw line.
More importantly though, she did an excellent job against Central's press and was able to find her teammates--most notably Jayla Hemingway--for easy buckets in transition as Houston took control early.
Hemingway, a Miss Basketball finalist who is signed with Mississippi State, finished with 26. Melisa Carter added 17 while Memphis signee Madison Griggs had 11, including three 3-pointers.
The night's biggest upset came at the Region 8-A tournament at Manassas as Memphis Business Academy knocked off top-seeded Booker T. Washington, 63-47. Mariyah Hart led the Executives with 19 while Rikiyah Curtis and A'Nyah Tucker finished with 13 each.
Anteressa Dickson led the Warriors with 13. BTW led by five after the first quarter but was outscored 38-14 over the middle two periods.
In the Region 8-AA tournament at Ripley, Mitchell advanced to Wednesday's title game with a 76-74 victory over Bolivar Central. The Tigers will take on Covington, which eliminated Melrose, 58-50 in overtime.
Monday's box scores
Region 8-AAA at Collierville
Houston 73, Central 55
Central    10 11 18 16-55
Houston 20 20 16 17-73
Central (55)-Ariel Lane 12, Serena Lee 12, Keria McGhee 6, Jayla Webb 6, Jerrilyn Richardson 2, Asia Brooks 1, Kynadi Kuykendoll 11, Eva Bailey 5
Houston (73)-Jayla Hemingway 26, Tatiana Gary 2, Madison Griggs 11, Destinee Wells 15, India Wilson 2, Melisa Carter 17
Region 8-A at Manassas
Memphis Business Academy 63, Booker T. Washington 47
MBA    7 18 20 18-63
BTW  12 5 9 21-47
Memphis Business Academy (63)-Marihya Hart 19, Timijya Threlkeld 3, Rikiyah Curtis 13, A'Nyah Tucker 13, Ashley Hopkins 11
BTW (47)-Tramesha Rogers 2, Trenae Carter 6, Crushia Wilks 4, Teneka Butler 7, Angela Bowie 6, Anteressa Dickson 13, Damia Sharp 6, Kaija McDaniels 3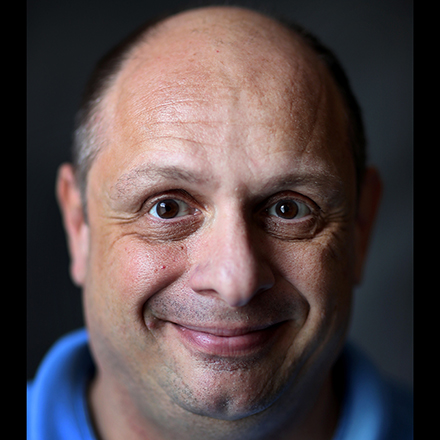 John Varlas
John Varlas is a lifelong Memphian who has covered high school sports in various capacities for over 20 years.
---