Murrell's buzzer-beater sends Whitehaven to region final against East
High school postseason basketball is made for moments like the one Matthew Murrell delivered Tuesday night at Collierville.
Murrell – the standout junior guard from Whitehaven who is being recruited heavily by a host of schools, including the University of Memphis – buried a dramatic 3-pointer from the top of the key at the final buzzer as the Tigers defeated Southwind, 51-50. Whitehaven advances to play East, which eliminated Houston in the second semifinal.
The winner of Thursday's 7 p.m. championship game at Collierville will host the runner-up from Region 7-AAA in the sub-state round while the loser will travel and face the 7-AAA champion. The winners of the sub-state games advance to the state tournament in two weeks.
Whitehaven, though, wouldn't even be in this conversation without Murrell's late-game heroics. After Southwind's Kameron Jones hit 1 of 2 free throws to put the Jaguars ahead, 50-48, Whitehaven coach Faragi Phillips called a timeout with 2.1 seconds left to set things up.
"First and foremost, Southwind deserves a tremendous amount of credit," Phillips said. "They were well-prepared for what we wanted to do and kudos to coach (Paul) Edwards. He's a heck of a coach and I have a tremendous amount of respect for him.
"But as the saying goes, big-time players make big-time plays. And I didn't care if Matthew missed every shot. He was going to get the last shot and he's always going to get the last shot if we (have a chance) to win it or tie it."
On the winning shot, Murrell flashed to the top of the key and caught the inbounds pass from Jesse Payne at the top of the key. He got a clean look, elevated high over Southwind's Ashton Taylor and nailed it to finish off his 19-point night.
"I knew I could make the shot," Murrell said. "Coach believed in me so I believed in myself. It's a play we usually run, but (Phillips) switched our positions because of the way they were guarding us. He knew they would go for the initial corner shot and I was able to get loose and get a top-of-the-key shot.
"It's crazy, either miss the shot and go home or make it and keep playing."
Taylor and Ashton Smith each had 18 points to lead Southwind, which led 23-9 early before Whitehaven gradually began to chip away. 
East's victory over Houston wasn't nearly as suspenseful; the Mustangs led 21-2 after the first quarter and cruised home with a 59-44 victory.
Whitehaven and East have played three prior times this season, with East winning the two regular-season games and Whitehaven winning the District 16-AAA championship game. University of Memphis signee Malcolm Dandridge didn't play for East on Thursday and his status for the rest of the season is unclear due to a knee injury.
Bartlett, the state's top-ranked team at 31-2, got 14 points from Takori Rooks, 13 from Wynne Brown and 11 from Sylvester Thompson in a 73-53 victory over Dyer County in the 7-AAA semis. Their opponent in the title game will be Bolton, which eliminated tournament host Munford, 60-43.
In the Region 8-AA tournament at Ripley, Mr. Basketball finalist Chandler Lawson scored 29 points and pulled down 15 rebounds as Wooddale advanced to the championship game with a 75-66 victory over Covington. Alvin Miles hit 4 of 9 3-pointers and added 21 for the Cardinals, while Johnathan Duncan chipped in with 15.
Thursday's final will see Wooddale take on district rival Mitchell. The Tigers eliminated Fayette-Ware, 58-44.
There was also plenty of drama in Region 8-A as Wendell Rogers' late bucket gave tournament host Manassas an 80-79 overtime victory over Booker T. Washington. Rogers finished with 27 to lead the Tigers while Mr. Basketball finalist Catthadious Moore added 18.
On Thursday, Manassas will take on MAHS after the Lions eliminated Middle College, 60-42.
Tuesday's box scores
Region 8-A
Manassas 90, BTW 79 (OT)
BTW           22 15 15 21 6-79
Manassas 18 16 16 23 7-80
BTW (79)-Charterio Porter 16, J.C. Johnson 19, Jericho Carwell 10, Kaimon Carwell 6, Mikhail Garrett 8, Trashun Marion 11, Makaleen Conley 9
Manassas (80)-Catthadious Moore 18, Wendell Rogers 27, Jalen Robinson 11, Catterious Moore 15, Derek Tucker 9
MAHS 60, Middle College 42
Middle College  13 3 10 16-42
MAHS                13 14 17 16-60
Middle College (42)-Christian Seymore 4, Kevon Ferguson 7, Keshaun Lewis 4, Kendall Richmond 3, Xavier Fuller 7, Adrian Grant 8, Claude Spivey 9
MAHS (60)-Devon Miles 6, Zaylin Maclin 19, Kylan Garth 3, Darius Outlaw 4, Tyrell Partee 10, Ronald Berkley 12, Cameron Miller 5, Robert Smith 1
Region tournament schedules
Region 8-AAA at Collierville
Wednesday
Girls championship: Whitehaven vs. Houston, 7 p.m.
Thursday
Girls championship: Whitehaven vs. East, 7 p.m.
Region 7-AAA at Munford
Wednesday
Girls championship: Dyer County vs. Arlington, 7 p.m.
Thursday
Boys championship: Bolton vs. Bartlett, 7 p.m.
Region 8-AA at Ripley
Wednesday
Girls championship: Mitchell vs. Covington, 7 p.m.
Thursday
Boys championship: Mitchell vs. Wooddale, 7 p.m.
Region 8-A at Manassas
Wednesday
Girls championship: Memphis Business Academy vs. Hillcrest, 7 p.m.
Thursday
Boys championship: MAHS vs. Manassas, 7 p.m.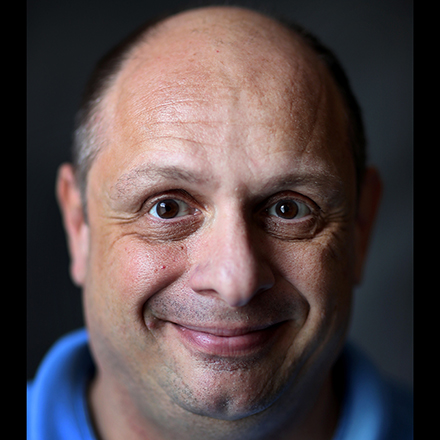 John Varlas
John Varlas is a lifelong Memphian who has covered high school sports in various capacities for over 20 years.
---