Hutchison's basketball team making a name for itself
Spend any time on the campus of Hutchison School in East Memphis and you're bound to run into a really good high school athlete.
The Sting has dominated girls lacrosse in Tennessee, winning the last seven straight state titles. The school's tennis program has won five Division 2 state championships and has made the state tournament an impressive 31 times overall. Track, volleyball and soccer all had their moments recently as well.
Basketball? Not so much.
But the Sting may be onto something there too.
Hutchison will make just the second state tournament appearance in school history Thursday when it tips off against Nashville Ensworth in the Division 2-AA semifinals at Lipscomb University's Allen Arena. The last time came in 2002, before many players on the current roster were even born.
"It's been a long time coming, but these girls have worked really hard," said head coach Thomas Jones, now in his sixth season. "We started in October, working out with the cross-country team, getting up at 5 a.m. We went over to MUS (and) ran ladders on the football field, ran the stadium steps. Anything you could think of to stay in shape.
"This group never complained. Everybody else was in bed while we were getting better."
It's been slow but steady improvement for the Sting, who take a 19-7 record into Thursday's 3:15 p.m. contest. Hutchison went 1-21 in 2012-13, the year before Jones arrived. They won five games the next year and 13 the year after that. Hutchison finished 18-8 last season, losing to Chattanooga Baylor in the quarterfinals.
They've gone one step farther this season thanks to last Sunday's 54-50 victory over a strong Pope John Paul II team in the quarters. Needless to say, there's plenty of good vibes surrounding the program.
"It's a great feeling, especially being a five-year varsity player," said senior Madison Moore. "It's the first time we've made it this far, and I'm definitely proud of my team and I'm just looking forward to where we can go."
Added sophomore standout Maxine Engel, "I think now more teachers are reaching out to us, asking us how we did playing-wise. They're just really interested; they've been coming to our games, and it's been really fun seeing them in the crowd."
The Sting gave fans their money's worth against PJP. Engel led the way with 20 points on 9 of 13 shooting along with 10 rebounds, five assists and six steals. Kaia Burnett, another sophomore, added 18 on 8 of 10 shooting.
Jones said the high shooting percentages meant his team was executing the game plan to perfection.
"We love the inside," he said. "Two-foot shots, that's our bread and butter. And we took care of the ball in the fourth quarter. Pope John Paul presses on every possession … and that was a big key, taking care of the ball."
Said Carmyn Harrison, "Absolutely it's hard (to play a pressing team). But we were more relentless and that's how we came out with the win."
In order to extend its season one more game though, Hutchison will need an even better performance against Ensworth. The Tigers bring a 25-2 record into the game and haven't lost since a three-point setback against Brentwood Academy on Jan. 15. Ensworth also features two of the three Miss Basketball finalists in Division 2-AA, 5-11 sophomore forward Dontavia Waggoner and 6-foot sophomore guard Kiaya Wynn.
Hutchison's core is sophomore-heavy as well. Engel, Burnett, Harrison--a true rarity on the girls' level, a 6-foot-2 point guard--and Maddie Prather are all in the 10th grade. Which means Thursday's game against Ensworth could merely be a precursor of the future.
"My AD (Catherine Chubb) has given us the full rein to work on basketball," said Jones. "I told her I want us to be a school that's great in multiple sports. And selfishly, I want one to be basketball."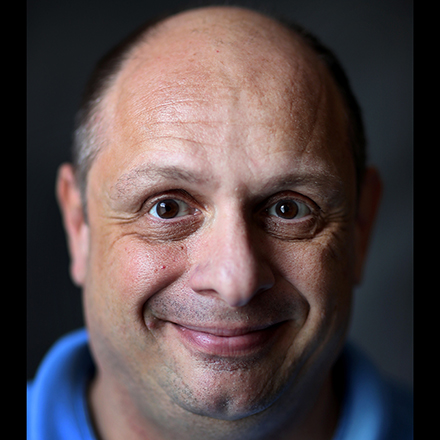 John Varlas
John Varlas is a lifelong Memphian who has covered high school sports in various capacities for over 20 years.
---