Harding girls fall to Providence Christian in Division 2-A semifinals
NASHVILLE – Basketball games are rarely lost in the first quarter, and even less often in the first couple of minutes.
But Harding Academy's girls basketball promptly found itself in trouble Friday against Providence Christian Academy and never recovered, losing 56-40 in the Division 2-A state semifinals at Allen Arena on the campus of Lipscomb University. 
The Lions, who were making their fifth appearance in the final four this decade, end the season with a record of 28-3.
"Love this team; love these girls," said Lions coach Becky Starks. "They've got so much heart … Our seniors have shown incredible leadership all the way through and we have some talent coming back.
"(But) I hurt for them. I wanted it for them so badly. Today was a bad day. It's disappointing."
PCA, making its first state tournament appearance, hit Harding with a haymaker early, knocking down three quick 3-pointers to take a 9-0 lead. Not only did that put the Lions on the back foot early, it allowed the large and vocal contingent of PCA fans who made the short trip from Murfreesboro to get in the game.
And they never left, despite Harding getting as close as five points in the third quarter and six in the fourth.
"That's on me," said Starks on PCA's fast start. "I said, 'let's pack it in and try to make them beat us from out there.' Then we got a little out of sorts."
Alexandria Ellis, who had nine points in her final high school game, agreed: "It's a mental game. All season long we relied on our team chemistry."
And playing all game eventually wore down the Lions, who trailed by nine points after the first quarter, 12 at halftime and still by nine after three.
Sage Hawley, the Lions' 6-3 junior, and Hailey Smith each finished with 11 points. Hawley was an effective 5 of 8 from the floor while Smith went 7 of 7 from the free-throw line. As a team, though, Harding shot 28.3 percent from the floor and didn't help itself by committing 17 turnovers.
"I feel like we worked hard this year, but we can always work harder," said Hawley. "And I went to take the leadership that our seniors showed and use it next year."
Annacaite Markham scored 19 to lead PCA (21-7), which advances to Saturday's 4:30 p.m. championship game. Yaubryon Chambers added 17 and a game-high eight rebounds.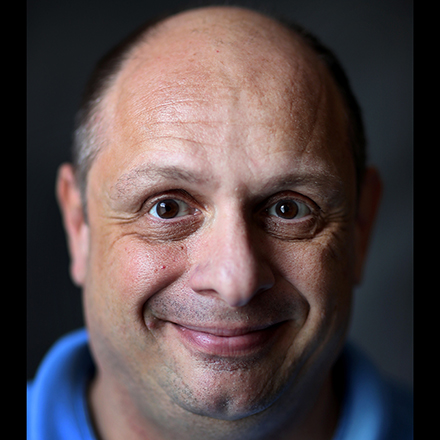 John Varlas
John Varlas is a lifelong Memphian who has covered high school sports in various capacities for over 20 years.
---