Northpoint battles, but drops state semifinal to CAK
NASHVILLE – For most of this decade, Northpoint Christian's girls basketball team has spent the first part of March playing at Allen Arena.
Most of the time it was expected – as it was in 2016 and 2017, when the school won back-t0-back Division 2-AA state championships. Coming into this season though, it looked as if the pipeline may have finally run dry.
But Northpoint was right back where it always is Friday. And despite falling to Christ Academy of Knoxville, 47-39, in the state semifinals at Lipscomb University, head coach Barry Gray couldn't have been more proud.
"I think this (trip) magnifies our program even more so than the other ones," said Gray, who's overseen all seven of Northpoint's visits to state and has won over 85 percent of his games at the school.
"We have a couple of players that can in play in college if they choose … but we don't really have that Division I or Division II kid. We've got good, solid players and I think that's what made it more sweet for this team. I'm just proud of their relentless attitude, their love for Christ and their love for each other.
"I've had as much fun this year as I've had in 30 years of coaching."
Despite doing a lot right against the Warriors, Friday didn't end up being a whole lot of fun for the Trojans, who finish at 26-8.
---
"Our theme this year was to be relentless … and with the way we love each other, it really showed on the court."
Amara McKay, Northpoint Christian senior
---
Northpoint held CAK's leading scorer, Claire Brock, to just two points, made 5 of 15 3-pointers and turned the ball over just nine times. But after McKinley Baker hit a 3-pointer to conclude a 9-0 run that put the Trojans ahead 29-27 late in the third, Northpoint never led again.
CAK, which got 16 points from Ellie Fussell, scored 10 of the game's final 12 points. Caroline Meyers added 13, including a couple of big 3-point plays.
The Warriors play Providence Christian Academy, a 56-40 winner over Harding on Friday, for the title Saturday at 4:30 p.m.
"They were very efficient on the offensive end," said Gray. "They made big shots when they had to make big shots. And different players made big shots and that's what you have to do to make it to the state championship game."
Amara McKay had a terrific game for Northpoint, shooting 9-of-13 from the floor to finish with 20 points. Lindley Gaines added 9 on 3-of-8 shooting from behind the arc.
"I knew we had it in us all season," said McKay of this year's run to the final four. "Our theme this year was to be relentless … and with the way we love each other, it really showed on the court."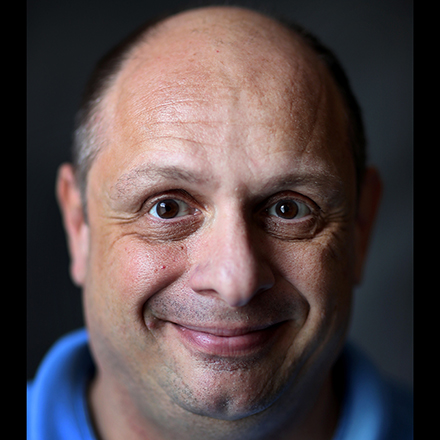 John Varlas
John Varlas is a lifelong Memphian who has covered high school sports in various capacities for over 20 years.
---