Tipton-Rosemark, Briarcrest aim to bring home the gold ball Saturday
NASHVILLE – Briarcrest as a chance to do something Saturday it hasn't done in a long time. Tipton-Rosemark has a chance to do something it's never done.
Bring home the gold ball.
The Saints and the Rebels represent the city's championship hopes as the Division 2 state tournament wraps up at Lipscomb University's Allen Arena.
Briarcrest (28-2) will be up first as it takes on Brentwood Academy for the D2-AA title at 2 p.m. The Saints are trying for their second title in school history, with the first coming in 2008. Brentwood Academy, meanwhile, has won the last four championships in the larger division.
The coaching matchup will be worth watching too; BA coach Hubie Smith spent 18 seasons at Bartlett with Briarcrest's John Harrington's as his top assistant and the two are close friends.
---
JOHN VARLAS: Briarcrest turns it up after halftime, advances to Division 2-AA title game
---
Then at 6:30 p.m., TRA (23-8) will face Knoxville Webb for the D2-A championship. The Rebels advanced to their first title-game appearance in 11 years thanks to Friday's 67-62 victory over The Webb School.
Tysen Banks led the way with 19 points and nine steals while brothers Alex and Andrew Anderson chipped in with 18 and 16 points respectively.
---
JOHN VARLAS: Tipton-Rosemark keeps cool, advances to state championship game
---
The area's two representatives in Division 2-A girls were both eliminated Friday.
Amara McKay scored 20 points on 9-of-13 shooting and Northpoint held Christ Academy of Knoxville's leading scorer to just two, but the Trojans lost to the Warriors, 47-39.
Northpoint, making its seventh consecutive trip to the state tournament, ends the year 26-8.
In the other semifinal, Harding fell behind 9-0 early and never recovered, losing to Providence Christian Academy, 56-40. Sage Hawley and Hailey Smith scored 11 points apiece to lead the Lions, who end the season with a 28-3 record.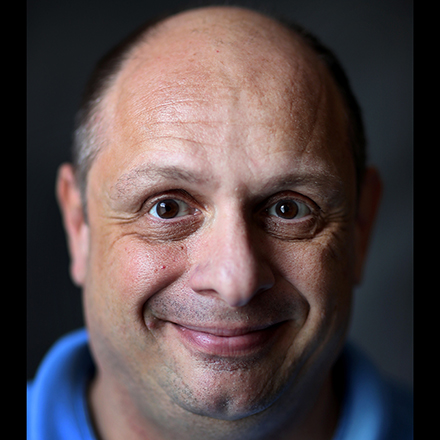 John Varlas
John Varlas is a lifelong Memphian who has covered high school sports in various capacities for over 20 years.
---