Tipton-Rosemark keeps cool, advances to state championship game
NASHVILLE – When Andrew Anderson told his teammates deep in the third quarter that they had been in tight spots before and things would be OK, they believed.
And when Tysen Banks told his teammates with three minutes left in the game that there was no way they were going to lose, they also believed.
"All year long, that's been our (mantra)," said Rebels coach Cedric Anderson. "Believe."
And can you believe it? Tipton-Rosemark is playing for a state championship.
Banks finished with 19 points, Alex Anderson added 18 and Andrew Anderson 16 as the Rebels held off The Webb School, 67-62, in an intense Division 2-A semifinal game Friday at Lipscomb University's Allen Arena. The victory sends TRA (23-8) into the championship game for the first time since 2008.
They'll attempt to win the first state championship in school history Saturday at 6:30 p.m. against Knoxville Webb.
"It's the best feeling ever," said Andrew Anderson, who is Alex's older brother, Banks' cousin and the coach's son.
"We've dreamed about this forever. Everything is coming into reality and its just the best feeling."
Added Banks, "We knew we'd get to this point. When the playoffs started, the whole team told each other, 'Seven games from here. Let's just take it one game at a time.'"
---
JOHN VARLAS: Family ties, childhood goals fuel Tipton-Rosemark's basketball team
---
The sixth victory on Friday may have been the most impressive. But it featured one hard-to-believe turn that eventually swung the game in TRA's favor.
It happened early in the second quarter when Webb star junior Keon Johnson, a Mr. Basketball finalist who has schools like Florida, Tennessee, Vanderbilt and Virginia on his offer list, was whistled for his third foul. In frustration, he dribbled the ball once – hard – and was promptly whistled for a technical, sending him to bench with 5:11 left in the second quarter.
Johnson, who managed 14 points in just 15 minutes, fouled out midway through the fourth quarter with Webb leading 58-54.
"That was a part of our game-plan, to be aggressive against him as opposed to going away from him," said Cedric Anderson. "To force him to guard the rim as well as guard the ball. We know if we could get at him – since he's such a high jumper and athletic player – that we may get some body fouls on him.
"Then once we got him frustrated, we hoped that would lead to additional fouls."
Banks, who had nine steals as part of a TRA defense that forced 26 Webb turnovers, give his team the lead for good with a pair of free throws that made it 62-60 at the two-minute mark. He hit two more to make it 64-62 with 27 seconds left.
Webb turned the ball over on its next possession and Banks was fouled once again with 7.5 seconds to go. He made the first for a 3-point TRA lead but missed the second. However, two Webb players simultaneously tried to grab the rebound and eventually neither one did, causing another turnover.
Andrew Anderson then finished it off with two more freebies.
"The only mindset we have is to just play hard," he said. "We know that no matter how far we're down, we can fight back in it. We're made like that. Just stay focused. … Anything can happen in the flow of the game."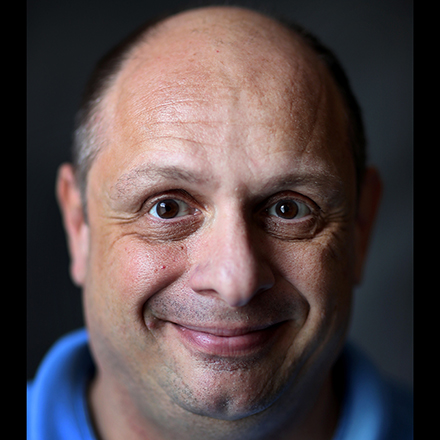 John Varlas
John Varlas is a lifelong Memphian who has covered high school sports in various capacities for over 20 years.
---