Briarcrest tops Brentwood for first state championship in 11 years
NASHVILLE – As an all-star offensive lineman, Omari Thomas is used to hammering into people at the line of scrimmage. But when it came to shooting free throws, he had the touch of a surgeon Saturday in Nashville.
"I'll be real with you," he said. "At the beginning of the year, I probably would have gone 2 for 10. But we've been working on it every day in practice; we have to make 10 free throws every day before we leave. 
"Coach was getting on me all the time, keep your elbow tucked, keep it underneath you and just let it go."
Added Michael Malone as he glanced in the direction of Saints coach John Harrington, "He's the shot doctor."
Harrington is too much of a pro too take all the credit for his team's success this year, one that concluded with a 65-54 victory over Brentwood Academy in the Division 2-AA state championship game at Lipscomb University's Allen Arena. But it had to be an extremely gratifying afternoon nonetheless.
Not only did the Saints end several years of frustration in Nashville by winning the school's first state championship since 2008, they finished the season with the most victories (29) and fewest losses (two) in school history. And the victory came over his best friend, Brentwood Academy coach Hubie Smith who had guided the Eagles to four consecutive championships.
BA was trying to win one for the thumb Saturday. But instead it was thumb's-up for the Saints.
"I hate playing Hubie," Harrington said. "I hate it. Nobody wins in this (situation) … we're so close that all I can say after the game is not 'good game' but 'I'm sorry.' The game is no fun."
The aftermath certainly was though. And there were plenty of reasons for the Saints success, starting with Thomas.
The 6-5, 315-pounder took over in the third quarter following a quiet first half and finished with 14 points and six rebounds, highlighted by an 8 of 8 effort from the free-throw line. He scored eight points in the third quarter as Briarcrest clawed back into the game after trailing 37-30 at halftime.
Sophomore guard Kennedy Chandler took home tournament MVP honors with 20 points.
Chandler – who will find out Tuesday in Murfreesboro if he can add a Mr. Basketball award to his collection – went 8 of 9 from the line and was a remarkable 26 of 28 in two tournament games. Predictably, his phone was blowing up with congratulatory messages after the game.
"I felt like everyone thought we would lose because they had won the last four times," he said. "But I knew we would come out strong (and) fight. Even though we were down by seven at halftime."
Marcellus Brigham (18 points) joined Chandler and Thomas on the all-tournament team. And Malone (seven points on 3 of 3 shooting) produced a couple of big buckets in the fourth that helped Briarcrest begin to pull away, along with supplying his usual toughness.
"We know what coach expects of us," said Malone, who was a part of Hamilton's Class AA state title team in 2018 before transferring. "We're very humble, we work hard and just want to make Coach proud of us."
Marcus Fitzgerald lead Brentwood Academy (25-7) with 18 points. Randy Brady, also a Mr. Basketball finalist, added 16.
"I'm really happy and proud for him," said Smith of Harrington. "I kidded with him that he didn't do his job last year (Briarcrest lost in the semifinals) … but he did a great job with his team, he's a great friend and I'm sure we'll tee it up (on the golf course) here before long."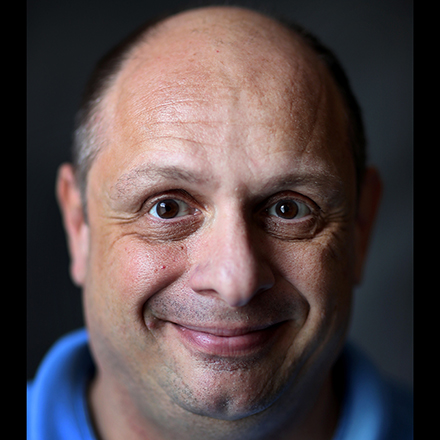 John Varlas
John Varlas is a lifelong Memphian who has covered high school sports in various capacities for over 20 years.
---