Knoxville Webb scorches the nets, defeats TRA in Division 2-A title game
NASHVILLE – Regardless of what Knoxville Webb put up in the first quarter Saturday, or where they put it up from, the result was the same.
Swish.
Cotton.
Nothing but net.
String music.
You get the idea. 
Thanks to their incredible shooting display, the Spartans captured the Division 2-A state championship at Lipscomb University's Allen Arena, putting away Tipton-Rosemark, 75-40. The Rebels, who were attempting to win the school's first state title in their second trip to the championship game, end the year with a 23-9 record.
"Sometimes you can't do anything about it," said Rebels guard Tysen Banks. "I know they were well over 50 percent in the first quarter."
Try 84.6 percent. The Spartans knocked down 11 of 13 attempts in the opening eight minutes, including 6 of 7 3-pointers. They cooled off a little in the second quarter – normal rules of basketball dictate that they'd almost have to – but still went into the locker room at 67 percent (16 of 24) and with a 45-30 lead.
Despite the fact that both teams cleared their benches with four minutes to go, Webb still finished the game at 61.4 percent. Luke Burnett led the Spartans (30-6) with 25 points while tournament Most Valuable Player Uriah Powers added 19.
"You just try to keep your composure and extend the defense," said TRA coach Cedric Anderson. "The majority of the games you play from pee-wee on up, you don't have to extend your defense that far. It's like the total opposite of what you've been trained to do in regards to half-court defense.
"We tried to go back and regroup (at halftime) and try to change some of the things we normally do. They did a great job of having the game go at their tempo." 
Alex Anderson, the Rebels' outstanding 6-6 sophomore, led with 21 points. No other Rebel managed double figures.
Alex's older brother Andrew was a victim of the somewhat baffling officiating in the second half. He was called for his fourth foul shortly after halftime and subsequently whistled for a technical – disqualifying him from his final high school game with five minutes left in the third quarter.
Alex Anderson and Reginald Lewis were also T'd up for the Rebels. And the strangest moment came when Webb coach Ricky Norris received a bench warning – which drew some simpatico nods and shouts of encouragement from a few TRA fans sitting close by.
Not the finish TRA had in mind. And not the one that their play this season merited.
"It was tough to see my son in that situation," said coach Anderson of seeing Andrew sent to the bench so early. "It really was tough and it's tough now … but when we get back into that locker room, we'll reflect and they'll know how much I love them."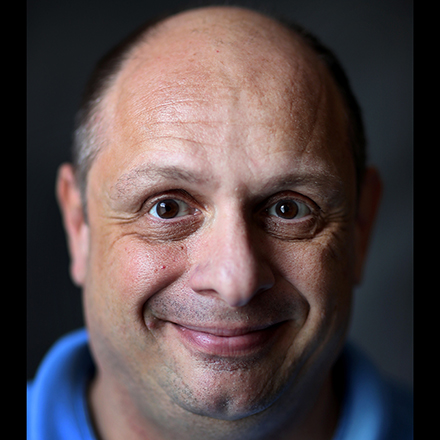 John Varlas
John Varlas is a lifelong Memphian who has covered high school sports in various capacities for over 20 years.
---