East's Wiseman, Briarcrest's Chandler win Mr. Basketball awards
MURFREESBORO, Tenn. – Long after the winners were announced, James Wiseman was still posing for pictures at the Mr. and Miss Basketball Awards ceremony. 
Kennedy Chandler had his share of admirers as well. And by the time he's a senior, he may just be as in-demand as Wiseman was.
Wiseman, the senior from East who has signed with the University of Memphis, and Chandler, who led Briarcrest to its first state championship in 11 years over the weekend, were the only local players honored with the state's top award Tuesday at the Murphy Center. Wiseman was selected in Class AAA while Chandler took home the Division 2-AA trophy.
"I've still got two more years so I'm going to try and get two more," said Chandler, who averaged 18.7 points and was named Most Valuable Player of the state tournament.
"Winning a state championship was a big thing but I want to win two more just like I won two more Mr. Basketballs. I'm going to take a week off and then get back to work."
One of the people Chandler works with regularly is Jevonte Holmes, who is Wiseman's coach at East.
"Kennedy is a special guard," he said. "He's trained with me since the fifth grade and seeing him be Mr. Basketball as a sophomore … there are bigger and better things ahead."
For Wiseman, meanwhile, the future is now. The 7-footer is headed to the McDonald's All-American game when the season ends and will be front and center next week as the Mustangs begin their quest for a fourth consecutive state championship. And Playoff James has been activated; he's had point-rebound-block triple-doubles in his last two games, a victory over Whitehaven in last week's region final, and a win over Bolton in a sectional game Monday.
"Just going out, executing and showing real good leadership," said Wiseman of his goals for next week. "Just trying to get my teammates involved and locking in."
Antavion Collum of Bartlett was also a finalist in Class AAA. The Ole Miss signee's season came to an end Monday when the Panthers lost to Whitehaven in a sectional game.
Memphis had a strong candidate in AAA girls but East Hamilton's Madison Hayes was chosen as the winner over Houston star Jayla Hemingway. Hemingway, a Mississippi State signee, has led the Mustangs to a 29-2 record and is on track to finish her career as one of the top 10 scorers in Memphis girls history. She's averaging 23.2 points and 7.4 rebounds heading into Wednesday's quarterfinal game against Mt. Juliet.
Wooddale's Chandler Lawson, a nationally ranked prospect in the Class of 2019 and an Oregon signee, lost to Marshall County's K.J. Johnson. Johnson, who also won in 2018, led the state in scoring at 34.8 points per game.
Catthadious Moore, who will lead Manassas in next week's state tournament, was a finalist for the Class A award won by Ja'Darius Harris of Trenton Peabody. Harding's Luke Howard was a finalist for the Division 2-AA award won by Keon Johnson of the Webb School.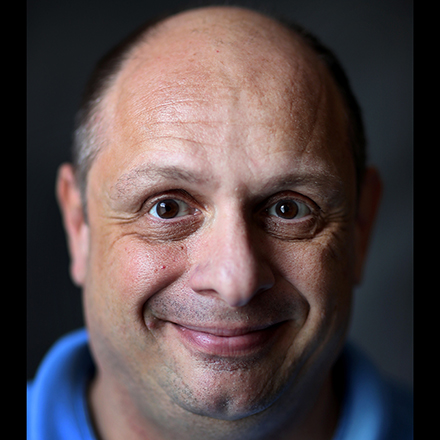 John Varlas
John Varlas is a lifelong Memphian who has covered high school sports in various capacities for over 20 years.
---