Grizzlies take winning streak to three games as improved play continues
Sunday was Grizzlies coach J.B. Bickerstaff's 40th birthday. Before the game at FedExForum, TV analyst Brevin Knight even presented him with a cake.
But the latest Grizzlies' victory – 105-97 over the Orlando Magic – wasn't about the coach. Or even about point guard Mike Conley, who again played closer by scoring 14 of his 26 points in the fourth quarter.
Rather, the Grizzlies' third-straight win and sweep of this three-game homestand, was about the greater collective. The Grizzlies (28-40) still would need a tracking device to find the Western Conference playoff race, but they should now be registered as official spoilers, too.
In the last week, they have beaten Portland and Utah – two teams solidly in the Western Conference playoff picture – and Orlando (31-37), which sits just one game out of first place in the Southeast Division and the final Eastern Conference playoff spot by record.
"We're not messing around with the bottom of the pack," Conley said. "We're messing around with teams that are fighting for their playoff lives and fighting for positioning. They're coming in to beat us. Everybody understands they can't take us lightly, because we do play hard regardless of our record and we're just happy to be that team."
The Grizzlies' team culture has undergone something of a transformation since the trade deadline when center Jonas Valanciunas, guards Avery Bradley and Delon Wright, and swingman CJ Miles joined the team.
Conley said once he realized which players were acquired, he didn't fret because he had "done my homework," adding, "They're all high-quality guys and I knew what they were about."
The increased cohesion was evident Sunday as the Grizzlies finished the game with a 12-0 run over the final 1:11 after trailing by seven points with 3:06 remaining. Defensively, they held the Magic to two field goals in 12 attempts over the last 7:58.
---
BOX SCORE: Memphis Grizzlies vs. Orlando Magic
---
After D.J. Augustin knocked down a 3 with 6:18 left in the fourth quarter, the Magic's only points came at the free-throw line. Punctuating this defensive stand was Valanciunas' thunderous block of a Wes Iwundu shot with 1:22 left and the Grizzlies still trailing by four, at 97-93.
"To be able to make that kind of verticality play at the rim against a very athletic guy was huge," said Bickerstaff. "There were some huge stops that everybody was involved in where we protected him when he had to go help.
"Mike got that steal in the corner (with 8.3 seconds left). When we needed to get stops, we got them."
Anyone passing by the Grizzlies' locker room right after the game could hear the excitement inside.
"Every time we win you got the music blasting and guys dancing in the locker room," Conley said. "You can see the joy in everybody's face. You could feel when we were losing, guys were all-in and trying to do the right things."
The Grizzlies have won four of their last five and not so long ago that would have seemed impossible.
"They continued to show up," said Bickerstaff. "They continued to work. You can see it on the floor with the way they play together. The way they are in the locker room with one another.
"All they care about is team success and they're enjoying it right now."
Noteworthy
Conley is averaging 15.3 points in the fourth quarter during the three-game winning streak. He averaged 31.3 points and 7.7 assists during that stretch and shot 57.4 percent from the floor, 55.6 percent from distance.
Bradley scored 21 points Sunday and in 12 games as a Grizzly is averaging 16.6 points.
Valanciunas finished with 12 points and eight rebounds against the Magic and has scored in double-figures in each of his 10 games with Memphis.
Miles had 13 points and with his 3-pointer at the 3:52 mark in the first quarter he reached 8,000 points for his career and passed Chris Paul for 60th all-time in NBA history in made threes (1,229).
The Grizzlies are averaging 108.3 points in their nine games since the All-Star break, up from 100.6 points prior to the break.
The other guys
Magic guard Evan Fournier picked up back-to-back technical fouls in the third quarter and was ejected. Orlando coach Steve Clifford collected two Ts with four seconds left in the game and also was sent to the locker room.
The game was erratically officiated – Bickerstaff took issue with several calls, as did Conley – but Fournier and Clifford apparently crossed the line.
Afterward, they didn't think so.
"Very, very, very sensitive," Fournier said.
While Fournier could be heard cussing after he had been tossed, Clifford questioned what caused his player's ejection.
"I shouldn't get fined for this, but in 19 years I've seen a lot of things," the coach said. "I heard the whole conversation. One, he wasn't demonstrative. Two, he didn't swear. He got the first technical and barely said anything again, maybe something under his breath. That happens every night in this league."
Center Nikola Vucevic led Orlando with 26 points and 10 rebounds for his 49th double-double of the season.
Up next
The Grizzlies play at 6:30 p.m. Wednesday in Atlanta.
Last word
The crowd got us going. They felt the energy, that we were working hard, and getting beat up and hit around. It was a physical game. We were going to work for it either way. Win or lose, we were going to make it a tough one – Grizzlies point guard Mike Conley on fans chanting "Dee-Fense, Dee-Fense" down the stretch as the team rallied and hung on for a third consecutive victory.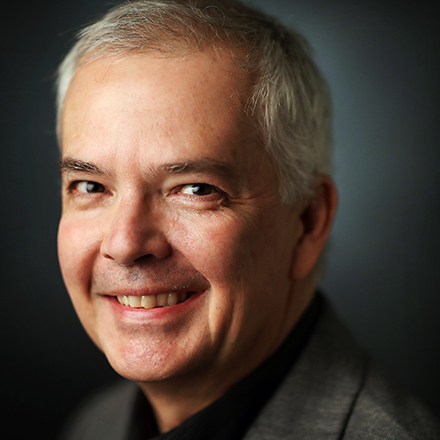 Don Wade
Don Wade has covered Memphis sports since 1998, voted on Baseball's Hall of Fame and the Heisman Trophy, and remains stunned his Kansas City Royals won a second World Series in his lifetime.
---