Wooddale cruises past Austin-East to advance to Class AA semis
MURFREESBORO – Wooddale High had never played a game in the state tournament before. And of course prior to this season, the Cardinals had never had a player like Chandler Lawson before.
But Wooddale proved it had plenty of other capable players Wednesday at the Murphy Center as it pulled away in the third quarter and rolled to a 79-61 victory over Knoxville Austin-East in the BlueCross Class AA quarterfinals. The Cardinals (31-4) play Chattanooga Brainerd in the semis Friday at 11:30 a.m.
"Everybody thinks this team just revolves around Chandler," said Wooddale head coach Keelon Lawson. "But over the year, we've just gotten better and better. We gave other guys the opportunity to step up and show they're talented as well."
Those guys responded.
Wooddale opened the game on a 16-2 run, hitting four straight 3-pointers. Two came from Johnathan Duncan while Alvin Miles and Kevin Brown also connected.
"When I saw that … it just made me happy," said Chandler Lawson.
Added Miles, who played for Class AAA runner-up Whitehaven last year before transferring, "That's the kind of team we are … we feed off each other."
Austin-East fought its way back into the contest and led the Cardinals 34-33 at halftime. But Chandler Lawson took over early in the third quarter, scoring six points in a 13-2 run that gave Wooddale a double-digit lead it never relinquished.
The Oregon signee, who was the state tournament MVP while playing at East in 2018, finished with 20 points on 10 of 16 shooting to go along with nine boards.
"It helps take the pressure off me," said Chandler Lawson, who ended up one rebound short of his fourth consecutive double-double in state tournament play. "When my teammates hit shots, I think we can be unstoppable then. And then when I get going, it's really over for our opponents."
Miles (7 of 10 from the field) and Duncan (4 of 6 from 3-point range) each added 19 points for Wooddale while Brown finished with 15. The youngest Lawson, Johnathan, had a sub-par shooting game but found other ways to contribute, finishing with game-highs in rebounds (12) and assists (five).
Ronney Pierson led the Roadrunners with 15 points, all from 3-point range.
All in all, it was a lot different – and more satisfying – afternoon for Keelon Lawson. He last coached in the state tournament in 2014, when an extremely talented Hamilton squad led by his older sons K.J. and Dedric lost to Blackman in the quarterfinals.
This Wooddale team, though, has the potential to go farther.
"I went back and reflected on that game and when that team got up on us, it got away from us," he said. "When we get a six-point cushion we need to keep a six-point cushion so worse case scenario, they make two 3s and it's still tied.
"I think a lot of teams in Shelby County peak early in the season. I think that we're just now peaking. Only thing we can do now is just get to our highest point and (stay there.)."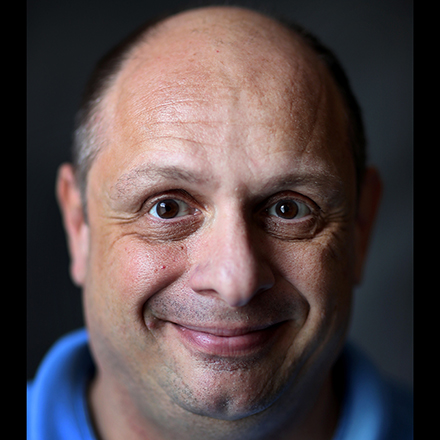 John Varlas
John Varlas is a lifelong Memphian who has covered high school sports in various capacities for over 20 years.
---