Whitehaven locks down on Sevier County to advance in Class AAA
MURFREESBORO, Tenn. – Whitehaven didn't just turn off Sevier County's water Wednesday. The Tigers bulldozed the entire house down.
Thanks to a defensive performance that even legendary Grizzlies' wordsmith Tony Allen would have envied, Whitehaven advanced to Friday's Class AAA semifinals with a victory over the Smoky Bears at the Murphy Center. The score? A scarcely believable 60-24. 
That's right; a very good Sevier County team that won 25 times and captured district and region titles this year finished a 32-minute game with just four more points than Wooddale's Chandler Lawson scored by himself earlier in the day.
"Our team is in a good place right now," said Tigers coach Faragi Phillips. "We're having fun and we love each other … no task is too big for them and no task is too small. They're very humble kids."
Humbly speaking, you won't see a better defensive performance than what Whitehaven put up. The Smoky Bears made just six baskets for the entire game and ended the game shooting 17.1 percent from the floor. That total included an 0-for-15 performance from behind the 3-point line.
Whitehaven also hassled Sevier County into 21 turnovers while doing a fine job taking care of the ball on its own end, giving it up just 10 times.
"We knew they were a team that utilizes ball screens," said Phillips. "Whether it's on the ball or screening away from the ball … we got ourselves familiar with fighting through screens; that's something we don't have to (do) particularly in Memphis. 
"That was our focus; putting our shoulder to the floor and getting through the ball screens. And running them off the 3-point line and getting rebounds and hopefully playing faster than they could adjust to."
The game plan worked to perfection. Sevier County didn't reach double figures until hitting a free throw with 6.3 seconds left in the first half and went without a basket for a 10-minute stretch bridging the second and third quarters.
"We worked all year on our defense," said Tigers guard Antwarn Smith. "Like Coach says, our defense travels to every gym. So we have to play hard on defense. … I think they looked a little shook."
They sure did. At one point, a Sevier County player somehow managed to evade the first line of defense and found himself in the lane with Whitehaven's 7-3 center Jordan Wilmore looming over him. The player shot – only to have Wilmore block the ball with his elbow.
Matthew Murrell, who had a broken wrist and didn't play in Whitehaven's run to the title game in 2018, had a team-high 17 points. As usual, the junior threw in a few crowd-pleasing dunks, including one that was intended for teammate Devine Owens that Murrell got to first thanks to his otherworldly hops.
"It's huge, given the fact that he did miss it (the state tournament)," said Phillips. "It's huge for him to experience this and experience this as a go-to guy. We're going to go as far as he takes us."
Added Murrell, "It's a blessing. My teammates picked me up and they've been here before. I just want to put my team in the best position to win a state championship."
Wilmore added nine points for the Tigers, while Smith and Keveon Mullins, the team's South Carolina football signee, chipped in with eight each. Owens had seven rebounds as the Tigers controlled the glass to the tune of 39-28.
About the only thing Whitehaven didn't do well is shoot 3-pointers; they went 1 for 17. And that one came at the final buzzer, when reserve Kolby Phillips, the coach's son, drained one.
"I'll hear about that one at shootaround," coach Phillips laughed.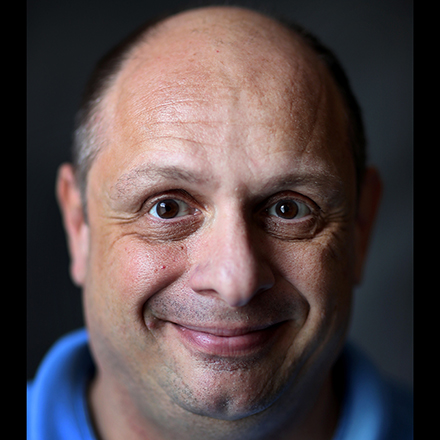 John Varlas
John Varlas is a lifelong Memphian who has covered high school sports in various capacities for over 20 years.
---