Wooddale cruises into Saturday's Class AA title game
MURFREESBORO – Johnathan Lawson freely admits it. He was triple-double hunting at the end of Friday's state tournament game at the Murphy Center.
"I was trying really hard," he laughed while glancing at his father and coach, Keelon Lawson. "Should have left the starters in there. We would have won by 30."
Wooddale didn't win by 30 against Chattanooga Brainerd in the Class AA semifinals although the final margin of 76-65 was much more comfortable than it looks. And Lawson, the Cardinals' talented sophomore, didn't get his triple-double, finishing with 12 points, 15 rebounds and nine assists.
But those were the only two things that didn't go Wooddale's way on a day when history – both future and past – was at the forefront. The Cardinals (32-4) take on Knoxville Fulton Saturday at 1 p.m. for a chance to win the first school's first state title.
A victory over the Falcons would also be the cherry on top of Chandler Lawson's outstanding high school career. The Oregon signee, who played for East his first three years, can join a short list of players who will graduate with four state championships.
"It's a great blessing," he said of the opportunity. "It's something my brothers have never done and it's something that a lot of great players that came out of Memphis have never done."
A victory Saturday would also be notable for Keelon Lawson who would join a short list of Shelby-Metro area coaches who have won titles at two different schools. He coached his alma mater Hamilton to the AAA crown in 2006. Lawson didn't win the championship as a player though, thanks to the same Brainerd program he went up against Friday.
"In 1988, we lost to Brainerd when they had Malcolm Mackey and Jay Price," he said. "We were the No. 1 and No. 2 teams coming in and I was telling the boys about it. It's a little bit of sweet revenge for myself."
Chandler deadpanned, "He talked about it a lot."
Wooddale's play did all the talking against Brainerd with just about everybody on the roster getting in on the action. Chandler Lawson finished with 14 points, 13 rebounds and six blocks as he and his brother combined to frustrate the smaller Panthers inside. 
Johnathan Duncan connected on 4 of 7 3-pointers and finished with 14 points, as did Alvin Miles, who also had four assists. Kevin Brown pitched in with 10 points.
"Coming into the tournament, I knew I had to kind of step up and help Chandler and Johnathan out," said Duncan. "Making shots, helping them rebound … just doing what I can do well."
Kevin Halfacre scored 20 to lead Brainerd, which finishes the season with a 23-11 mark. Terry Jackson added 10.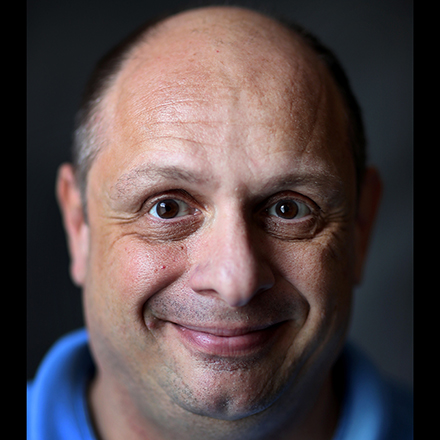 John Varlas
John Varlas is a lifelong Memphian who has covered high school sports in various capacities for over 20 years.
---