Bearden eliminates Whitehaven in Class AAA semifinals
MURFREESBORO – As he pored over the stat sheet following his team's loss to Knoxville Bearden in the Class AAA semifinals Friday, Whitehaven coach Faragi Phillips couldn't necessarily point to one thing in particular.
"Our stats pretty much reflect who we've been as a team all season long," he said. "If we win that way, we're okay. And if we lose that way, we're okay. I'm not going to (worry) about what they did and what we didn't do.
"They kicked our butts. And it's going to motivate us like never before."
Phillips knows the deal; after taking a team to the state tournament for the fifth time, he's already coaching for next year. Unfortunately for the Tigers, next year came a little bit earlier than they had hoped as Bearden controlled things from the get-go and advanced to Saturday's title game with a 76-60 victory.
Whitehaven, which won the District 16 tournament title and finished runner-up in the region before scoring a massive victory over Bartlett in the sectional round, ends the season with a 25-8 mark.
The Tigers, who defended so relentlessly in their quarterfinal win over Sevier County on Wednesday, gave up 21 points and trailed by 10 at the end of the first quarter and had to battle uphill the rest of the way.
"We didn't get off to a good start and that's solely on me," Phillips said. "That's my responsibility to make sure our team is ready to play. But they're a hard team to guard. They've got good guard play, some tough strong guards that have gone through tough moments like they did (Friday).
"When you get in environments like this, you win with tough, strong, solid guard play. And that was our biggest problem (Friday)."
Ques Glover, Bearden's Mr. Basketball finalist, was the toughest of the guards, finishing with a game-high 20 points on 6 0f 10 shooting. Roman Robinson added 19.
A bigger problem in the literal sense was 6-10 senior Drew Pember; the Tennessee signee had 19 points and 10 rebounds.
Whitehaven, which made only one 3-pointer against Sevier County, was much better Friday, connecting on 12 of 26 from behind the line. The Tigers also took care of the ball, turning it over just 10 times.
But whereas Whitehaven's defense intimidated the Smoky Bears into submission Wednesday, Bearden was a different animal and stayed poised throughout. Kavion McClain hit 6 of 9 3s to finish with 20 points to lead Whitehaven.
"It's not a good feeling," said junior guard Matthew Murrell, who finished with 15 points and six rebounds. "But it's a part of life; you have your ups and downs. I'm pretty sure we'll be back next year."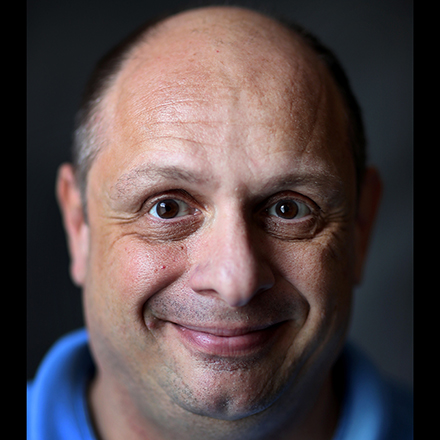 John Varlas
John Varlas is a lifelong Memphian who has covered high school sports in various capacities for over 20 years.
---