'Trending upward,' Memphis 901 FC hits the road for the first time
Everything Memphis 901 FC does this season will be recognized as a milestone of some kind of another: first game, first goal, first point.
Sunday, the team will have a chance to add to their list of accomplishments as it hits the road for the first time in search of its first victory, taking on Bethlehem Steel Sunday. Kickoff is at 5 p.m. CDT.
The trip to the northeast comes on the heels of last week's 1-1 draw against Loudoun FC which earned the city's first-year United Soccer League franchise its first positive result. And while the team's play in that one probably merited three points instead of just the one, coach Tim Mulqueen said he'll take it.
"I think for me, we're trending upwards," he said following Friday's spirited practice at AutoZone Park.
"We had a very difficult first match (a 1-0 loss to Tampa Bay on March 9) in terms of physicality of the opponent … the way the play and the quality of the team they have; they're very, very good. But we were right there.
"Then against Loudoun, it's unlucky. There's a deflection (that gave Loudoun its goal) and now we find ourselves after dominating the game down a goal. But we kept doing what we do best which is competing, fighting, organizing defensively and transitioning into attack."
Memphis' persistence paid off in the 79th minute with a goal from Elliot Collier. The New Zealander's heroics also led to another team first as he was named to the USL Championship team of the week this week.
Mulqueen said getting a point out of last week's game was vital.
"It was massive," he said. "I've been in this game long enough to know that every point, come the end of season, counts. It doesn't matter how you get it, where you get it or when you get it, they all count."
Continuing to pick up positive results will be especially important in the short term; Sunday's game in Pennsylvania is the first of three straight on the road. Memphis visits New York Red Bulls II on March 29 and travels to North Carolina FC on April 6 before returning home to face Atlanta United 2 on April 10.
Memphis will be pretty much at full-strength against the Steel. Triston Paul, Leston Hodge and Duane Muckette are back with the team after representing Trinidad and Tobago in a 1-0 friendly loss in Wales on Wednesday.
"We're not sure how we're going to use them," Mulqueen said. "Leston played 81 minutes, Triston played the whole game. Plus the travel … it's a lot on them. But they had a good practice (Friday), good recovery and we'll monitor them.
"But we know this league is tough every weekend. Bethlehem presents a different problem in that have a number of players with experience and quality and we'll have to be at the top of our game … it's a business trip for us."
---
Memphis 901 FC at Bethlehem Steel
When, where: Sunday at 5 p.m. CDT; Talen Energy Stadium in Chester, Penn.
Records: Memphis 901 FC 0-1-1; Bethlehem Steel 1-0-1
Television, streaming: CW 30; ESPN +
---
Notes: The 7,250 fans at the Loudon game was the largest attendance of any team in the league last week. … Bethlehem Steel, the reserve team of MLS club Philadelphia Union, opened the year with a 2-0 victory over Birmingham Legion before falling against North Carolina FC, 1-0.
Former Steel player Adam Najem remains on international duty for Afghanistan and will miss the match for 901 FC. Memphis midfielder Morgan Hackworth is a former member of the Philadelphia Union academy and is the son of former Union head coach John Hackworth. … Bethlehem Steel has made a concerted effort to focus on youth through the first two matches; 16-year-old Jack de Vries started against North Carolina before being replaced 15-year-old Patrick Bonhui in the 62nd minute.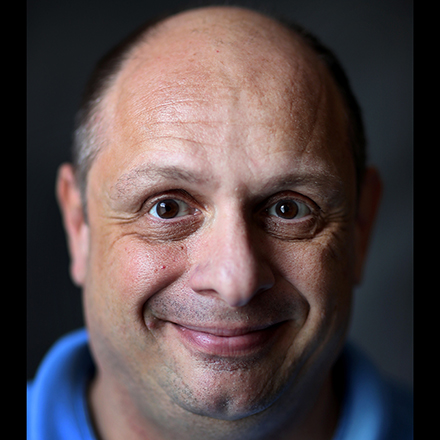 John Varlas
John Varlas is a lifelong Memphian who has covered high school sports in various capacities for over 20 years.
---