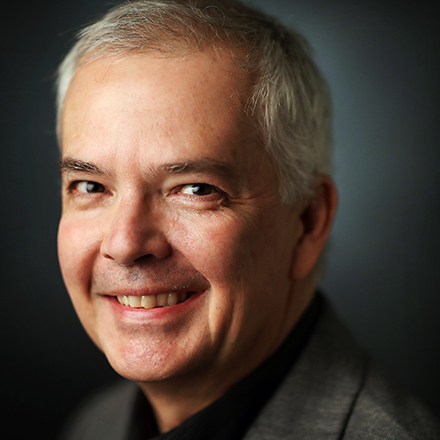 On target: Memphis 901 FC proving time was right for pro soccer in Memphis
Majority owner Peter B. Freund bullish on sport's future here
The Bluff City Mafia beat their drums and sang. They unfurled a huge "Memphis 'Til We Die" banner and smoke and fire filled the air.  
The Sea Isle Guitar Club offered up a lovely rendition of the national anthem and then Mike Norvell, in what is already a Memphis 901 FC tradition, smashed an innocent guitar on an amplifier to a chorus of cheers.
Around here, the calm never lasts but a moment.
"I was glad I didn't miss," the Memphis football coach said.
Truth is, there was little chance he would miss. Just as there appears to be little chance that professional soccer at AutoZone Park will miss the mark as a Downtown business enterprise.
Wednesday night, Memphis 901 FC didn't just compete with Atlanta United 2 on the pitch (falling, 1-0), but with the Memphis Grizzlies and defending NBA champion Golden State Warriors a few blocks away at FedExForum.
---
John Varlas: Memphis 901 FC creates plenty of chances but falls to Atlanta
---
Not to mention the challenge of a midweek school night, and the Southern tradition of Wednesday night church.
With all that, 7,041 showed up for a futbol game – not to be confused with a football game. Which as we recently learned, is not an automatic draw here or across the country. The Alliance of American Football, the Memphis Express and Johnny Manziel all have disappeared into the fog of yet another failed sports league.
The United Soccer League is something else: Established. Wednesday night's game was carried on ESPN News – a big-boy network – and already the expansion Memphis 901 FC club has a nonstop, chanting soundtrack and a nearly full stadium.
Every time.
"Soccer seems to have hit a nerve in Memphis, that to date is unlike anything I've experienced with the Redbirds," majority owner Peter B. Freund told The Daily Memphian.
From nothing …
Freund, of course, bought the Triple-A Memphis Redbirds from the parent St. Louis Cardinals before the 2016 baseball season. He is, at his core, a baseball guy. Grew up going to New York Yankees games with his father and today has a minority stake in the Yankees and owns several minor-league baseball teams, and now Memphis 901 FC and a lower-level English soccer club as part of his Trinity Sports Holdings portfolio.
But all those other purchases were different because they were existing entities. He and Craig Unger, who is president of both the soccer team and the Redbirds, visualized Memphis 901 FC from scratch.
"We didn't own a goal, we didn't own a soccer ball, nothing," Freund said.
He says they didn't exactly have doubts about whether soccer would work here, just a healthy skepticism that any investor should have.
Yet American soccer hero Tim Howard, who would become the front man of the franchise and eventually a minority owner, was resolute. The scene that has rocked AutoZone Park for three USL home games, Howard assured, would come to pass.
"Tim's a competitor," said Freund, "believes in something so much … part of me was like, 'That's just who you are, Tim. You think it's like guaranteed.'"
Howard, who is in his final season as goalkeeper for the Colorado Rapids, maintains an off-season home in Memphis; he simply knew the hunger for professional soccer was real.
Freund says once they decided to do this, they didn't want to go halfway. They have one of the higher payrolls in the league – they spent to sign MLS veteran Marc Burch and make him the team's first captain – and also are in the top five of the USL in season ticket sales.
The Redbirds are no doubt in better shape than when Freund bought them, but attendance also has not rivaled the championship play on the field the previous two seasons.
Wednesday night, Freund was wearing his Redbirds Triple-A National Championship ring and he called the title "a defining moment for me."
But Triple-A baseball teams are, by necessity, revolving doors. Even Freund's manager for those championship teams, Stubby Clapp, is now a coach in St. Louis. The championship, then, felt more like a sweet ending than a beginning of something more.
"The 'ceiling' part is what's interesting," Freund said. "When you talk about players, you always say this guy has a higher ceiling … and I think that's what Memphis 901 FC is, it's just a higher ceiling."
Going forward
So, here are the key questions: First, should Memphis baseball fans be concerned about the future of the Redbirds?
Across MLB, there is a trend toward the big club owning at least a part of the Triple-A team and locating it within an hour's drive, in the same metro area – like the Atlanta Braves have done with their top farm team in Gwinnett County.
Would Freund sell the Redbirds back to the Cardinals, what with soccer having that higher ceiling?
"No, it's not something I would entertain," he said. "This was always the dream, to own a Triple-A baseball team in a city like Memphis. The discussion not only hasn't been had, frankly, if anything it's been the reverse: `Hey, Craig and you have done such a good job in Memphis, would you have any interest in possibly investing in or operating some of our minor-league clubs?'
"I don't want to speak for the St. Louis Cardinals, but I don't think they have any intention of, or wanting to be, operating their minor-league clubs (though they do run Double-A Springfield). They came into Memphis to basically save the team. But when I approached them, for me it was a dream and for them it was a relief.
"I am all-in on Memphis. I'm not going anywhere."  
As for the prospect of the Memphis 901 FC one day moving up to Major League Soccer? Well, Nashville is slated to move up next year, Cincinnati just moved up, and St. Louis may be on the short list.
"I don't know where this goes, what we want Memphis 901 FC to become," Freund said, "but I just feel this organic, grassroots upswell for the team.
"I don't know if geographically we fit the (MLS) footprint. On the other hand, maybe we do from a rivalry standpoint. You know, the New York Yankees and Boston Red Sox aren't that far apart either geographically.
"We're in the infancy," he added, enjoying the vista of a green soccer field overlaying the outline of a baseball infield.
"But the fact we are close to a sellout on a Wednesday with the Grizzlies playing the defending NBA champion next door, is absolutely mind-blowing to me."
---