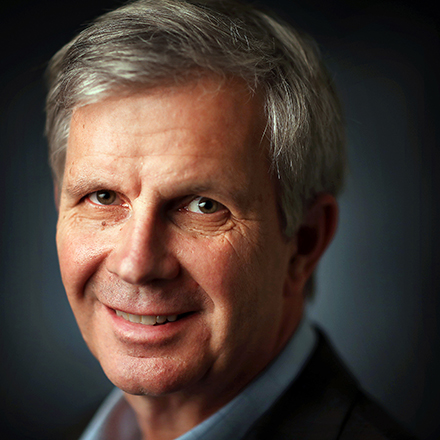 Geoff Calkins
Geoff Calkins has been chronicling Memphis and Memphis sports for more than two decades. He is host of "The Geoff Calkins Show" from 9-11 a.m. M-F on 92.9 FM. Calkins has been named the best sports columnist in the country five times by the Associated Press sports editors, but still figures his best columns are about the people who make Memphis what it is.
Calkins: No words to explain how the Grizzlies treated Wallace and Bickerstaff
No words.
That was the tweet from Mike Conley in the wake of the firing of Grizzlies coach J.B. Bickerstaff.
Conley found words when he was told he might be traded but then wasn't actually traded.
He found words when he had to discuss the night the Grizzlies tried to trade the wrong Brooks.
He found words when Chandler Parsons was sent away and then again when Parsons came back again.
But Conley had no words to explain this.
No words

— Mike Conley (@mconley11) April 11, 2019
The Grizzlies sent Chris Wallace and Bickerstaff out to discuss the Grizzlies future with the media Thursday morning. They let Wallace and Bickerstaff talk about everything they planned to do during the offseason. They let the players talk about how much they loved and respected Bickerstaff. They even let Bickerstaff take part in the players' exit interviews.
Then the Grizzlies turned around and fired Bickerstaff and reassigned Wallace.
So Conley – a man who is so gracious and deferential he has never drawn a technical foul – was moved to tweet a criticism of the only franchise he has ever known.
No. Words.
Only the Grizzlies could turn a day that should have sparked massive celebrations across the fan base into a day of puzzlement.
Wallace is gone! 
Yay!
Wallace and Bickerstaff are publicly humiliated!
What in the world?
Let's hope that this is not indicative of how things will go under the new Robert Pera/Jason Wexler/Zach Kleiman front office.
Not that anyone can disagree with the decision to reassign Wallace. All you had to do was listen to Wallace's final press conference to know that aspect of Thursday's reorganization made sense.
Wallace sounded like he was summing up a 50-win season. He was borderline delusional. He said the future is "very bright." He said he's "very confident that the group can win and contest for the playoffs and make some noise next season."
Asked if he could outline some broader plan for the franchise, Wallace said, "I can't tell you which direction we're headed in right now."
There was no way to sell that to the already exasperated fan base. Pera was right to make sweeping changes. But the sweeping changes he chose to make are either inspired or crazy, I'll let you pick the adjective.
---
Chris Herrington: Bickerstaff out as Grizzlies coach; Wallace reassigned
---
Wexler will be elevated to team president, overseeing the workings of the entire franchise. Kleiman will be executive vice president of basketball operations, leading the basketball department. Tayshaun Prince and Chris Makris will remain with the Grizzlies front office, and the franchise is interviewing veteran NBA executives – including former general managers – to add experience and expertise.
Maybe that will work. All those people are energetic and smart. Wexler cares deeply about Memphis and has earned the trust of Pera with his superb work on the business side. Kleiman has been identified as a rising star from the moment he joined the franchise as team counsel, four years ago. 
But neither has much in the way of true basketball experience. Kleiman is a former New York lawyer who only started to take on personnel responsibilities last summer, when he was elevated to assistant general manager. Why not bring in a strong basketball executive to act as No. 1 to Kleiman's No. 2?
Pera once did have a strong executive in Jason Levien. He wound up feeling burned. Ever since, Pera has declined to give anyone that kind of authority. And he has grown to enjoy his larger role in personnel.
Pera knows he can work with Wexler and Kleiman. That may have a lot to do with this. And nobody can deny that both men are bright, creative and committed. You don't have to be a 40-year NBA lifer to successfully run a basketball team.
But the new regime's first day was at the very least unseemly, especially in its treatment of Bickerstaff. Whatever you think of the job Bickerstaff did as coach of the Grizzlies, he's an unfailingly decent man who earned the respect and affection of every player in the locker room.
Jonas Valanciunas went out of his way to praise Bickerstaff, to say how much he enjoyed playing for him. Now Valanciunas has to make a decision as to whether to return to the Grizzlies. Will Thursday's events have any impact on that?
The hope is that this was just an opening misstep. That the new management group will help the Grizzlies set a promising new course.
But it's not easy to render Conley speechless. Somehow, the Grizzlies did just that. 
---