Southwind's track team living up to its motto
Before they can even get on the bus to go to a meet and compete, the members of the Southwind girls track team have to recite the team's motto. No one, not even the team's stars, is exempt.
"It took me about a week to memorize it," laughed sprinter Breanna Miles.
But now she's got it down pat.
Champions consistently persist. Practice honorable behavior. Press to new levels of excellence. And pull until they obtain the victory.
The motto originated last season, when Southwind surprised many observers and broke Whitehaven's three-year stranglehold to win the large class team championship at Spring Fling. And with a month to go until this year's festivities in Murfreesboro, performances indicate the Jaguars will be right there in the mix once again.
It starts with Miles. The junior has the state's fastest time in the 400, clocking a 55.26 at the Battle of the Border meet hosted by Whitehaven two weeks ago. She's the defending state champ in the event and is also a member of the 1,600 relay team that set the state record (3:49.70) at Spring Fling and had this season's best time up until last week.
Tyra Nabors is another Southwind champion who is consistently persisting. As a freshman in 2018 she won the 300 hurdles, finished second in the 100 hurdles and placed fourth in the pentathlon.
Repeating is not going to be easy. But coach Alisa Seymour said one of the side benefits to last year's storybook finish is that she's got a few more athletes to work with in 2019. Southwind's 61 points at state last year came from just six girls.
"We're adding more pieces to the puzzle," said Seymour, who was recruited out of Gary, Indiana, to run at the University of Memphis and has been here ever since.
"We're trying to add some more field events. We have a big freshman class that's really going to help us out. Being a little bit more deep in all events, especially our sprints. Last year we had one or two in the 100 and 200, but this year we have several (that are capable).
"And we've got a couple of pole vaulters and a couple of triple jumpers we're hoping to add to the mix. It would be great to take them as qualifiers. … Last year we did win with six girls, but we know that it may not always be that way, even if they're performing at the highest level."
As long as Miles and Nabors make the trip east, Southwind will be in pretty good shape.
Miles is one of the city's more unique athletes; whereas many successful sprinters at the high school level are taller and thus can cover more ground with their stride – think former Whitehaven star Maia McCoy, for example – Miles is tiny, barely measuring 5 feet tall. She's also barely scratching the surface of her ability, only beginning her career in the ninth grade.
"My mom thought I wasn't going to take it seriously," she said. "I started in the 100 and I was very, very slow. But I just constantly kept at it; coach Seymour saw something in me. She kept putting in the 400 and the 800 to help me with endurance and made me do cross country … and I just kept getting better.
"But I really have no clue (where her ability comes from). I just run."
Said Seymour, "Breanna's a leader. She motivates the girls, makes sure they're warming up properly and she practices hard every single day. … Last year she didn't run 55 until the sectionals, and she's already done that this year. Her goal is to run 54 and qualify for one of the national meets later in the year.
"She's just a little ball of muscle. Those fast-twitch muscles are embedded in there and she has really quick feet. She hugs those tight curves and she's a fighter … but she also works extremely hard."
While Miles is a late bloomer of sorts, the soft-spoken Nabors has been winning championships since her middle school days. Track runs in her blood too; she has two sisters that ran at Southwind and Wooddale respectively, and her dad was a high school standout in Clarksdale, Mississippi.
Her toughest competition in the 300 hurdles will like come from another Whitehaven athlete; Emani Johnson currently holds the state's top time at 44.46, which is slightly lower than Nabors' winning time from last spring (44.75).
But like the motto says, she's pressing to new levels of excellence as demonstrated by her performance at the Battle of the Border.
"I stumbled in the first 100 (meters), but I got back up and came in third," she said. "It was a lead-leg problem; I hit the hurdle and I fell. I like (where I am) but it's going to get better as the season progresses."
Seymour has no doubts that she will.
"She's a pentathlete, so she has a lot going on. But she's actually a little ahead of schedule as well. She ran 45 in Texas (at the Clyde Littlefield Relays in Austin at the end of March). … In hurdles, there's very little margin for error, so we're just working on the little things, making sure she's fundamentally sound.
"She's not exactly where she wants to be, but when it's time, she'll be there."
It's the Southwind way.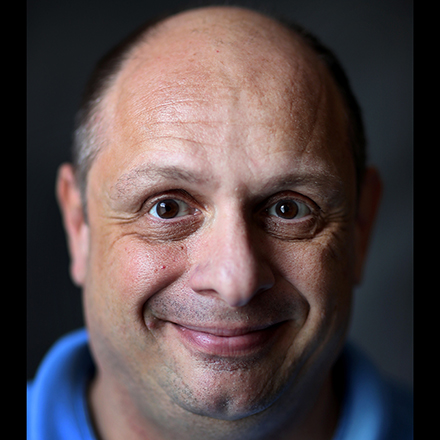 John Varlas
John Varlas is a lifelong Memphian who has covered high school sports in various capacities for over 20 years.
---