Goal in minute 93 gives Charleston win over 901 FC
Talk about gut punches.
In a season that has already featured its share of frustrating defeats, Memphis 901 FC suffered its most maddening of all Saturday night at AutoZone Park. The city's first-year United Soccer League team played confidently all game long, attacked with flair and invention but lost to Charleston 1-0 when Dante Marini bundled one home in the 93rd minute.
With a trip to defending champion Louisville on the schedule for Tuesday, Memphis 901 FC is stuck on five points, with one victory and two draws through its first eight matches. This one will sting, though.
"I don't know what else to say," said midfielder Cam Lindley. "We had so many chances … that game shouldn't have even been close in the 90th minute. I don't know if it's a confidence thing or what but we've got to work it out.
"One of these days we're going to break out and score five or six and when we do I hope it's at home because the fans deserve it."
The players do as well. Almost 300 minutes have elapsed since Memphis' last goal, which came when captain Marc Burch converted a penalty in the 1-1 draw with North Carolina FC on April 6. The streak should have ended against Charleston.
Forward Elliott Collier headed one off the post in the 42nd minute off a nice free kick from Burch. And defender Todd Pratzner was incredibly unlucky not to score in the 83rd minute when he found himself unmarked at the back post but blasted it off the crossbar.
"I thought it was in," said Pratzner. "Unfortunately it didn't take the right bounce. Next time, I'll get over it (the ball.)"
Memphis dominated the possession (54.9% to 45.1%) and completed 76.1% of its passes. Twelve of its 13 shot attempts came inside the box. But the only goal came when second-half substitute Marini slipped in behind the defense and pounced on a loose ball.
On Friday, the team announced that Cuban forward Heviel Cordoves had retired due to a non-soccer related medical condition. And of course midfielder Raul Gonzalez is out for the year after tearing his ACL in the preseason.
Head coach Tim Mulqueen said the team had been counting heavily on those two and their absence certainly isn't helping. Still, he said, the ones who are around have to be better.
"We're professionals and we know that," he said. "We need to man up and get a result. I think we all thought – at worst – it was going to end up 0-0 but all credit to Charleston. They've been to the playoffs 11 straight years and they know how to win.
"I thought we got a little too ambitious trying to get a win at home and we gave up a late goal because we lacked discipline. … We spend a lot of time on it (attacking practice); maybe now we've got to take a look at personnel. The chances are there."
Saturday's attendance was 7,871, the second-largest of the year only after the season-opener on March 9. At times, the crowd was almost willing Memphis to score and Lindley said he and the team appreciated the support on a tough night.
"Seriously, there was a time there in the 84th minute when I looked up and everyone was standing and cheering," he said. "I know we're extremely disappointed we let them down.
Forward Jochen Graf, who signed with the team this week, made his debut in the 59th minute, replacing Duane Muckette in a forward-for-midfielder swap as Memphis continued to push for the winner that never came.
"We are where we are," Mulqueen said. "We need guys now to step up and get the job done."
Charleston Battery 1, Memphis 901 FC 0
Charleston (3-5-2): Joe Kuzminsky; Kyle Nelson; Taylor Mueller; Jay Bolt; O'Brian Woodbine (Angelo Kelly-Rosales, 74th); Tah Brian Anuga; Vincenzo Candela; Jarad van Schaik; Nico Rittmeyer (Nicque Daley, 87th); Zeiko Lewis (Dante Marini, 69th); Arthur Bosua
Memphis (4-4-2): Jeff Caldwell; Abdi Mohamed; Marc Burch; Todd Pratzner; Wes Charpie; Duane Muckette (Jochen Graf, 59th); Leston Paul (Luca Uccello 66th); Adam Najem (Morgan Hackworth, 78th); Cam Lindley; Rashawn Dally; Elliott Collier
Goals: Charleston, Dante Marini (90 + 3).
Caution: Memphis, Cam Lindley (24th); Charleston, Vincenzo Candela (26th).
Attendance: 7,871
Possession: Charleston 45.1%; Memphis 54.9%
Duels success rate: Charleston 57.1%; Memphis 42.9%
Aerial duels won: Charleston 66.7%; Memphis 33.3%
Interceptions: Charleston 15; Memphis 8
Corners: Charleston 4; Memphis 7
Passes: Charleston 357; Memphis 439
Long passes: Charleston 66; Memphis 86
Passing accuracy: Charleston 73.4%; Memphis 76.1%
Passing accuracy in opponents' half: Charleston 61.6%; Memphis 62.9%
Crosses: Charleston 22; Memphis 23
Crossing accuracy: Charleston 27.3%; Memphis 30.4%
Shots: Charleston 11; Memphis 13
Shots on target: Charleston 2; Memphis 4
Blocked shots: Charleston 1; Memphis 2
Shots outside the box: Charleston 5; Memphis 1
Shots inside the box: Charleston 6; Memphis 12
Shooting accuracy: Charleston 18.2%; Memphis 30.8%
Tackles: Charleston 20; Memphis 11
Tackles success rate: Charleston 70.0%; Memphis 81.8%
Clearances: Charleston 32; Memphis 19
Fouls: Charleston 16; Memphis 9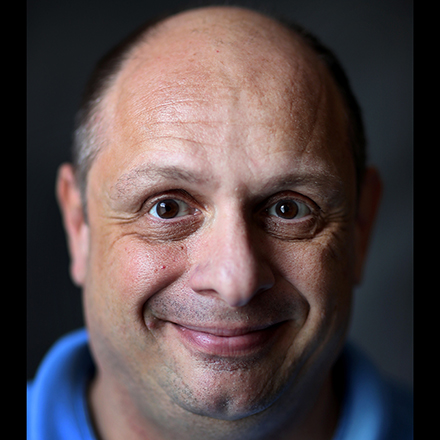 John Varlas
John Varlas is a lifelong Memphian who has covered high school sports in various capacities for over 20 years.
---