Memphis 901 gets on the scoreboard but falls to Louisville
For the first time in over three weeks, Memphis 901 FC ended the game without a zero next to its name on the scoreboard. The winless streak, however, continues.
Memphis 901 FC lost to defending USL champion Louisville, 2-1, on Tuesday. It's the first-year team's sixth loss in nine matches and leaves them stuck on five points heading into Saturday's home game against Birmingham. Memphis hasn't won since its March 24 victory over Bethlehem on March 24 and has lost four in a row since a 1-1 draw with North Carolina on April 6.
As he hinted after Saturday's loss to Charleston, Memphis coach Tim Mulqueen made several line-up changes. Scott Levene made his first start of the season in place of Jeff Caldwell in goal while newcomer Jochen Graf and Morgan Hackworth were the forward pairing in place of Elliot Collier (who started in midfield) and Rashawn Dally.
Memphis struggled though as Louisville controlled the match, possessing the ball for 61.5 percent of the time and getting 14 shots inside the box. The champions got their goals from Magnus Rasmussen in the 33rd minute and Lucky Mkosana in the 61st.
The team's scoreless streak ended at 367 minutes but not in the way 901 FC would have hoped as Louisville's Abdou Mbacke Thiam scored an own goal.
Kickoff for Saturday's game against Birmingham is at 3 p.m. at AutoZone Park. 
Louisville City FC 2, Memphis 901 FC 1
Memphis (4-4-1-1): Scott Levene; Abdi Mohamed; Marc Burch; Todd Pratzner (Adam Najem, 77th); Wes Charpie (Josh Morton, 69th); Duane Muckette; Ewan Grandison; Cam Lindley; Elliot Collier (Rashawn Dally, 59th); Morgan Hackworth; Jochen Graf
Louisville (4-1-4-1): Benjamin Lundt; Shaun Francis; Paco Craig; Taylor Peay; Oscar Jimenez; Sean Totsch; Niall McCabe; Devon Williams; Magnus Rasmussen (George Davis IV, 90 + 2); Lucky Mkosana (Alexis Souahy, 88th); Abdou Mbacke Thiam (Luke Spencer, 75th)
Goals: Memphis, own goal (Abdou Mbacke Thiam, 71st); Louisville, Magnus Rasmussen (33rd); Lucky Mkosana (61st)
Cautions: Memphis, March Burch (84th); Louisville, Paco Craig (5th); Lucky Mkosana (84th)
Attendance: 7,816
Possession: Memphis 38.5%; Louisville 61.5 %
Duels success rate: Memphis 49.5%; Louisville 50.5%
Aerial duels won: Memphis 45.3%; Louisville 54.7%
Interceptions: Memphis 8; Louisville 10
Corners: Memphis 7; Louisville 3
Passes: Memphis 302; Louisville 471
Long passes: Memphis 87; Louisville 79
Passing accuracy: Memphis 63.6%; Louisville 77.1 %
Passing accuracy in opponents' half: Memphis 52.6%; Louisville 64.3%
Crosses: Memphis 9; Louisville 23
Crossing accuracy: Memphis 22.2%; Louisville 34.8%
Shots: Memphis 9; Louisville 22
Shots on target: Memphis 1; Louisville 3
Blocked shots: Memphis 2; Louisville 4
Shocked outside the box: Memphis 4; Louisville 8
Shots inside the box: Memphis 5; Louisville 14
Shooting accuracy: Memphis 11.1%; Louisville 13.6%
Tackles: Memphis 17; Louisville 14
Tackles success rate: Memphis 64.7%; Louisville 71.4%
Clearances: Memphis 15; Louisville 17
Fouls: Memphis 6; Louisville 9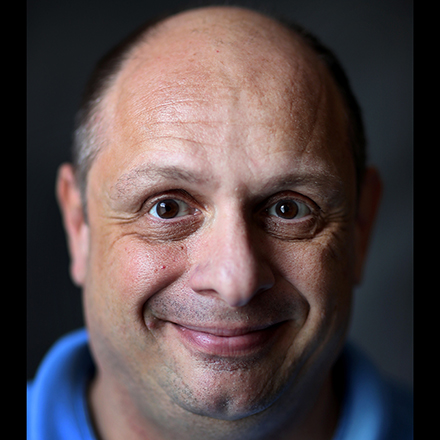 John Varlas
John Varlas is a lifelong Memphian who has covered high school sports in various capacities for over 20 years.
---