Antonio Lay gives his fans something to celebrate as CBHS wins West Region title
Antonio Lay had the loudest cheering section at the Division 2-AA West Regional track meet Thursday at MUS. He also turned in a performance that spoke volumes with Spring Fling less than two weeks away.
Lay, a senior, won the 100 and 200 to go along with the long jump title he won on Tuesday. He also anchored CBHS' first-place 400-meter relay team. At every turn along the way, he was serenaded with shouts of "We love you Antonio!" from friends and family in the stands.
The Brothers certainly love him. Lay's 30 individual points--along with another 30 from distance runner Constantine Campbell--gave CBHS a convincing 163-87 advantage over runner-up MUS.
"Friends, family, you know how they are," Lay smiled. "I like where I am. I feel like I'm in peak form."
That's bad news for the rest of the state. Lay's official time in the 100 matched his personal best of 10.60. He then brought the Brothers home in 43.42 in the 400 relay before capping off a busy afternoon with a 22.07 finish in the 200.
"I think I did just enough to get my team in (the state meet)," Lay said. "With the (relay), we were just trying to qualify. And the 200 … sometimes it can be tough at the end of a long day. There really is a mental thing when it comes to your last race."
St. Agnes coach Jay Mathis, who also works with CBHS' athletes, said Lay is only just scratching the surface of what he can do.
"He's never really had a lot of formal training," Mathis said. "We introduced him to the race models and he's really learning how to run the race now. If he gets his start a little better, he can probably go in the 10.4 range (in the 100). And he's really learning to finish his races."
Campbell, meanwhile, took first in the 800 (2:01.26) and the 1,600 (4:36.83) after winning the 3,200 on Tuesday. Zach Loschinskey took first in the 110 hurdles (15.35) and the 300 hurdles (41.91).
The only record of the day came in the girls 100 hurdles as Michella Diebenow of team champion Briarcrest turned in a 14.77, surpassing the old mark of 15.19 set three years ago by Jordan Shackleford of ECS. Diebenow, a junior, also won the 300 hurdles (44.49) and indicated that she was especially pleased with her performance in the longer race.
"That was a pretty strong race for me," she said. "I started out really strong on the first straightaway and I was really focused on staying on top of it on the last 100 even though that's the worst 100 you'll ever run.
"I was trying to keep my strides without stuttering and I achieved that. I'm really happy with that."
Briarcrest, which finished with 140 points--27 more than second-place St. Agnes--also got double win from Kayleigh Prentiss. The freshman turned in an impressive 25.51 to win the 200 (with Diebenow in second) to go along with her long jump victory on Tuesday.
St. Agnes' Carolyn Barksdale was a winner in the 400 (58.55) and 800 (2:31.56).
One of the more impressive performances came from MUS senior Sellers Shy. He won the 400 in 49.21, slightly better than his state-title winning time of 49.33 in 2018.
This comes despite not practicing much--if at all--for his specialty race. Shy spent the fall as the Owls' starting quarterback and the winter as one of the starters on the basketball team. He's also a terrific lacrosse player and will lead MUS in a second-round playoff game Friday at Montgomery Bell Academy.
"I hate that race actually," Shy said. "It's so tough. I'm dead after it … but last year was 49.25 at regionals so I can't ask for anything better than that. I'm at lacrosse every day so I just come out here and try to do the best I can."
Eagles win West Region soccer
Ben Greene and Brandon Brackett each scored two goals as ECS blanked St. George's, 5-0, to win the Division 2-A West Region soccer tournament Thursday.
Isaiah Price also scored for the Eagles, who improve to 15-0-2 on the year. Brackett had two assists taking his season totals to 31 goals and 16 assists. 
In the third-place game, Lausanne defeated Harding, 4-1.
In 14-AAA, Arlington edged Cordova, 1-0, to win the championship.
In the 15-AAA semifinals, Jack Burleson scored twice as Houston eliminated Bartlett, 6-0. Grant Caldwell, Seth Musicante, Jakobey Johnson and Zach Page also scored for Houston. 
Collierville also advanced, defeating Germantown, 4-0. Jake Sisson scored on a free kick and also assisted on Tyler Burns' goal midway through the second half. Adam Scharf opened the scoring and Christian Ruiz converted a penalty in the second half.
Track and field
Division 2-AA West Region meet
at MUS
Boys
100-Antonio Lay (CBHS), 10.60; 200-Antonio Lay (CBHS), 22.07; 400-Sellers Shy (MUS), 49.21; 800-Constantine Campbell (CBHS), 2:01.26; 1,600-Constantine Campbell (CBHS), 4:36.83; 3,200-Constantine Campbell (CBHS), 10:12.42; 400 relay-CBHS, 43.42; 800 relay-MUS, 1:31.92; 1,600 relay-CBHS, 3:32.49; 3,200 relay-CBHS, 8:43.18; 110 hurdles-Zach Loschinskey (CBHS), 15.35; 300 hurdles-Zach Loschinskey (CBHS), 41.91; High jump-William Wallace (CBHS), 5-10; Long jump-Antonio Lay (CBHS), 22-1.75; Dorian Hopkins (MUS), 42-4.50; Pole vault-Easton Pahlow (MUS), 12-3; Discus-Dorian Hopkins (MUS), 142-5; Shot put-D.J. Harden (CBHS), 50-8.5.
Team scores: CBHS 163; MUS 87; St. Benedict 25; Briarcrest 12
Girls
100-CeCe Aaron (St. Agnes), 13.02; 200-Kayleigh Prentiss (Briarcrest), 25.51; 400-Carolyn Barksdale (St. Agnes), 58.55; 800-Carolyn Barksdale (St. Agnes), 2:31.56; 1,600-Vi Stuart (Briarcrest), 5:35.40; 3,200-Elizabeth Moody (St. Mary's), 12:18.77; 400 relay-Briarcrest, 50.08; 800 relay-Briarcrest, 1:50.17; 1,600 relay-Briarcrest, 4:15.47; 3,200 relay-St. Agnes, 10:11.23; 110 hurdles-Michella Diebenow (Briarcrest), 14.77; 300 hurdles-Michella Diebenow (Briarcrest), 44.49; High jump-Rachel Sullivan (Briarcrest), 5-0; Long jump-Kayleigh Prentiss (Briarcrest), 16-11.25; Triple jump-Mia DeFilippo (St. Agnes), 33-7.75; Pole vault-Kate Sander (St. Agnes), 11-6; Discus-Carmyn Harrison (Hutchison), 117-8; Shot put-Carmyn Harrison (Hutchison), 41-9.5. 
Team scores: Briarcrest 140; St. Agnes 113; St. Mary's 62; Hutchison 50; St. Benedict 30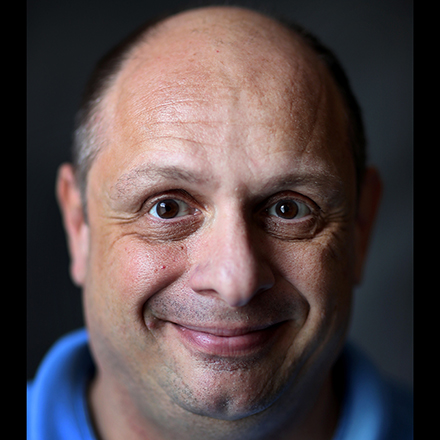 John Varlas
John Varlas is a lifelong Memphian who has covered high school sports in various capacities for over 20 years.
---