Elliot Collier's goal lifts 901 FC over Hartford
For the second time this season, Elliot Collier came through with a vital goal for Memphis 901 FC.
The New Zealand forward scored the winning goal in the 70th minute Friday as Memphis captured its second victory of the year, 2-1, over Hartford Athletic in Hartford. Collier was also the hero on March 16 when his late goal gave the city's first-year United Soccer League franchise its first point, when it drew 1-1 against Loudon United.
The victory gives Memphis a 2-3-6 record and nine points through its first 11 games.
Memphis opened the scoring in the 24th minute. After a good build up, fullback Abdi Mohammed crossed for Duane Muckette who arrived in the box unmarked and buried it. The Trinidadian forward has now scored in two straight games.
Hartford tied it seven minutes later on a goal from Raymond Lee. 
Memphis – as it has for the last several games – controlled much of the play in the second half and went close a couple of times before Collier delivered the winner. Wes Charpie put a nice ball right on Collier's head but Hartford goalkeeper Jacob Lissek saved it. The rebound fell to Collier laying on the ground and he swept it into the net.
"I think Elliot has been playing really well lately," 901 FC coach Tim Mulqueen said. "He played great on both ends of the ball (Friday) and I'm just really happy for him to get that one at the end."
Muckette, Collier and team captain Marc Burch now share the team lead with two goals. After scoring just once in a four-game stretch between April 10 and April 30, Memphis now has four goals in its last two games.
Hartford will remain in the Eastern Conference cellar; the first-year team now has one draw and nine losses from its first 10 matches.
Memphis returns home Wednesday to face New York Red Bulls' under-23 team in the second round of the U.S. Open Cup before returning to league play against Pittsburgh on May 18. Both matches are at 7 p.m.
The first 1,500 fans who attend the Pittsburgh game will receive a t-shirt that commemorates the spectacular play made by Adam Najem in the team's 2-2 draw with Birmingham on May 4.
Memphis 901 FC 2, Hartford Athletic 1
Memphis (4-4-2): Jeff Caldwell; Abdi Mohammed; Tristan Hodge; Marc Burch; Wes Charpie; Duane Muckette (Rashawn Dally, 69th); Cam Lindley; Dan Metzger (Ewan Grandison, 71st); Adam Najem; Jochen Graf (Morgan Hackworth, 80th); Elliot Collier
Hartford (4-4-2): Jacob Lissek; Raymond Lee; Sem de Wit; Philip Rasmussen (Nikolaj Lyngo, 45th); Harry Swartz; Sebastian Dalgaard; Nicky Downs; Collin Martin; Jonathan Brown (Jose Angulo, 75th); Hugh Alexander; Mac Steeves (Giuseppe Gentile, 75th)
Goals: Memphis, Duane Muckette (24th); Elliot Collier (70th); Hartford, Raymond Lee (31st)
Cautions: Memphis, Dan Metzger (29th); Wes Charpie (36th)
Attendance: 5,045
Possession: Memphis 56.9%; Hartford 43.1%
Duels success rate: Memphis 53.2%; Hartford 43.8%
Aerial duels won: Memphis 55.1%; Hartford 44.9%
Interceptions: Memphis 6; Hartford 11
Offsides: Memphis 5; Hartford 0
Corners: Memphis 6; Hartford 2
Passes: Memphis 508; Hartford 378
Long passes: Memphis 71; Hartford 70
Passing accuracy: Memphis 80.1%; Hartford 74.6%
Passing accuracy in opponents' half: Memphis 73.3%; Hartford 63.6%
Crosses: Memphis 12; Hartford 16
Crossing accuracy: Memphis 16.7%; Hartford 33.3%
Shots: Memphis 14; Hartford 11
Shots on target: Memphis 7; Hartford 1
Blocked shots: Memphis 4; Hartford 1
Shots outside the box: Memphis 6; Hartford 4
Shots inside the box: Memphis 8; Hartford 7
Shooting accuracy: Memphis 50.0%; Hartford 9.1%
Tackles: Memphis 12; Hartford 15
Tackles success rate: Memphis 66.7%; Hartford 60.0%
Clearances: Memphis 18; Hartford 17
Fouls: Memphis 11; Hartford 10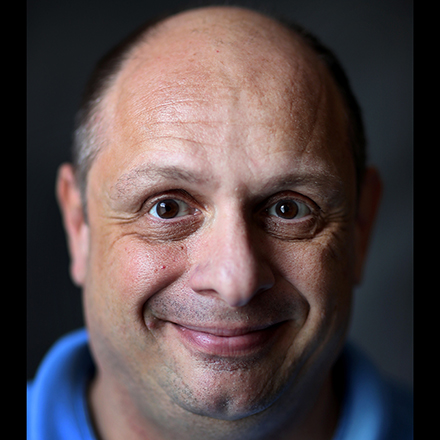 John Varlas
John Varlas is a lifelong Memphian who has covered high school sports in various capacities for over 20 years.
---