Next-Day Takeaways: Memphis shows renewed enthusiasm blasting UConn
Head coach Mike Norvell led his Memphis Tigers team onto the field Saturday night against the Connecticut Huskies wanting to "put the throttle down." The Tigers did just that in their 55-14 win over the cross-division American Athletic Conference foe.  
Here are our next-day takeaways: 
Third-down improvement 
Third down is a pivotal down for any football team – the more third downs opponents convert, the more points and yards the defense allows. Only one ranked team allows more third-down conversions than Memphis and that's the Stanford Cardinal.  
Memphis linebacker Bryce Huff noted that the Huskies opening drive looked similar to the way Tulane started the previous week's game against the Tigers. Like the loss to the Green Wave, the Memphis defense could not get off the field in the opening drive as Connecticut converted all six of its third-down situations, eventually scoring on third-and-goal.  
"I feel like we came out like we did against Tulane, playing kind of slow and wide-eyed," Huff said. "We came to the sideline and coach told us to focus up and execute like we've been practicing all week." 
Despite the start – and coach Norvell seeking improvement in such areas – the Tigers did reverse the approach. After the opening drive, Connecticut converted only 2-of-11 third-down opportunities the rest of the game.  
All week, Norvell emphasized the defense getting off the field so the offense could establish a rhythm. The first drive was the only one where the Huskies pushed a possession over 5 minutes.  
"I thought our guys did a really nice job," Norvell said. "Still wasn't the cleanest of games. We had too many penalties. Our third-down conversion on defense has to improve. But we were able to get takeaways and have 100 percent ball security." 
Playing with effort
The coaching staff called for the Tigers to play with more effort, energy and passion after last week's uninspired performance against a Tulane team that lost 37-21 to Cincinnati on Saturday.  
Norvell felt like his team played much more like its identity after blowing out the Huskies. It was a good bounce-back performance for a team that seemed to need it.  
The young Tigers responded to adversity, something Norvell loves about this team. He feels they will continue to grow and get better as the season goes on. They are using the two losses (to Navy and Tulane) as learning experiences.  
The last two performances were completely different. The loss to Tulane lacked effort. In the blowout win over UConn, the Tigers put on a passionate display of football.
"There is a big difference in the two performances," Norvell said. "I thought we came with a purpose. There was a purpose in everything we did. Our coaches, we coached every single play in that game. That was something that our guys knew – that we had to go out and respect that program. I thought our guys did a nice job. We have had a couple of setbacks, but all we can do is continue to grow and get better." 
UConn didn't match up 
The Huskies tied the game at 7-all with 5:40 left in the first quarter, but were not able to score again until seconds before halftime. Those were the only UConn scores of the game.  
The speed of Memphis' rushing attack proved too much for the Huskies, ranked last nationally in defense. Tiger quarterback Brady White had no trouble completing passes and putting the ball in the right spots. The Tigers gained 634 yards on 59 plays as a team, meaning they averaged 10.7 yards per play.  
Defensively Memphis started out slow, but rebounded. Connecticut gained 327 yards and was limited to 14 points. After struggling to force turnovers to begin the season Chris Ball's defensive unit forced four in the win. 
Ball's linebackers, especially Tim Hart, Curtis Akins and Bryce Huff, were flying around the field making plays. The unit, which also includes JJ Russell, combined for 21 total tackles against the Huskies. 
"As I stated, it's a process that we're going through, and this week we had guys in position defensively, but we just didn't make the plays," Connecticut head coach Randy Edsall said. "They did nothing differently than what we prepared for offensively, defensively, special teams. They're a good team. We're not big, we're not fast enough, we're not strong enough. Again, this is all the process that I've talked about that we have to go through. And until we can get bigger, faster, stronger and more athletic and more speed, this is what happens."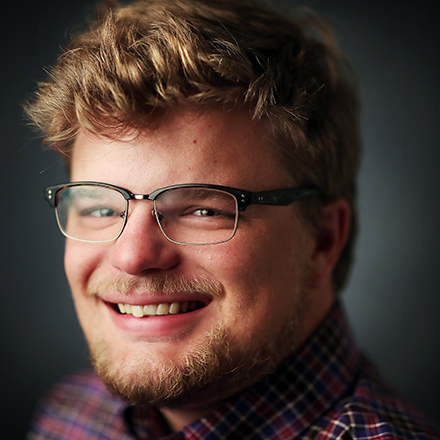 Jonah Jordan
Jonah Jordan was born and raised in Memphis, graduated from the University of Memphis and has covered the Memphis Tigers for three years. When he's not writing, he enjoys golfing and eating barbecue.
---