Covington baseball team wins Class AA state title with a Hollywood ending
Oh mercy, could you have possibly scripted a better ending for the Covington baseball team?
Well, maybe if someone had won the most recent Powerball drawing. But even then, there are moments that money simply can't buy. And Friday had plenty of those.
The Chargers scored early and often against Forrest in the Class AA state title game at MTSU's Reese Smith Jr. Field and went on to run-rule the Rockets, 11-1. Covington finishes the season with a record of 34-7 and wins the school's first title since 2006.
That year, Covington shortstop Austin Baskin was 5 years old. But he had already begun playing baseball with Ty Warmath and Brock Lomax. A little later, those three were joined by Christian Delashmit and that group of seniors – all of whom will play D1 college ball next season – formed the core of this year's team.
Baskin said all those thoughts were flooding through his head after he sprinted into short left-center to snag a pop-up for the final out of the game.
"Pretty much since freshman year, our goal was to come out and win a state championship," said Baskin, who will play with Warmath next season at the University of Memphis.
"And we thought with the 2019 class that it was very possible to do so. It's been rough the past three years, leaving (the tournament) early the last two years and not making it my freshman year. Being here today was like being in a dream. It didn't feel real until I caught that last out and heard the crowd roar."
Baskin, who went 2 for 2 while scoring a run and driving one in, gave the fans plenty to cheer about. So did Rob Hendren, who singled in two runs in the bottom of the first to put Covington up 3-0. And so did Logan Myers, the ninth-place hitter in the order who also singled in two runs in the bottom of the first that put the Chargers up 5-0.
Covington added three more in the bottom of the third on consecutive hits by Myers, Warmath, Weston Martin and Baskin. Warmath then struck out the side in the top of the fourth en route to finishing with eight Ks in five innings.
The Chargers added a ninth run in their half of the four and needed to get to at least 10 in order to set the game up for a quick ending. TSSAA rules stipulate a game ends when one team leads by 10 or more runs after five.
With Stanton Connell on second, Covington coach Brad Warmath sent in pinch-hitter Kyle Ginn, who had had one previous at-bat this spring. Ginn, a senior, played running back on the football team and tore his ACL on the Monday at practice following the season-opening win over Munford nine months ago.
Forrest may have gotten the scouting report that Ginn still wasn't totally healthy as their outfield began to creep in. But with two strikes, Ginn blasted one over the wall in left that gave his team an 11-run lead.
There weren't too many dry eyes on the bench after that one.
"He threw that one curveball in the dirt before and I was like, 'Dadgum, why did I swing at that?'" said Ginn, who would have been the team's regular catcher if healthy.
"It felt good off the bat. I knew it was (gone) but I didn't want to believe it. All those coaches we're telling me this week, 'Kyle, you need to take BP when we go to practice.' But we're winning so why change something? But Coach said, 'Kyle, if we get up big I'm going to throw you in there.'
"I had two strikes and I was like, 'I can't strike out in my only two ABs this year.' But I looked at Stanton on second base and he (signaled) right down the middle. And he threw it right down the middle and I didn't miss it."
Said Warmath, "We always knew Kyle could swing the bat. Christian Delashmit has been a teammate of his for a long time and he stood in the dugout watching those outfielders come in. And he said, 'What they don't know is that he can hit it out of here.'
"And he hit it out."
There was still time for one more priceless moment. After the game, coach Warmath's wife, Paige, was led onto the field so that she could share a celebratory hug and some private words with her husband. 
You've probably heard the story by now. Brad Warmath was in the hospital after contracting sepsis following surgery and Paige became dizzy one day while visiting him. Tests subsequently revealed brain cancer.
The terrible situation rallied the Covington community in every way you could think of this season. And it made Friday that much more special.
"I'm so thankful that the Lord allowed me and my wife to be here," said an emotional Warmath as he held tightly to the first-place trophy.
"It's a fitting end to a season – not only me and my wife but these kids and these other coaches had to endure. It's definitely a storybook ending."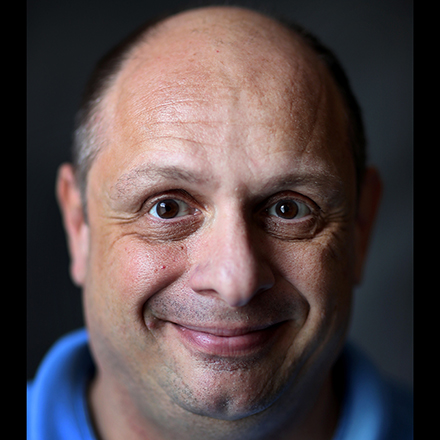 John Varlas
John Varlas is a lifelong Memphian who has covered high school sports in various capacities for over 20 years.
---