Playoff preview: Who's in, who's out, who has work left to do
With many of the area's public school teams not playing this week because of fall break, it's a good time to take a look at how the postseason picture is starting to shake out.
The top four teams in each region qualify for the playoffs. Conference records are in parentheses and are updated through last week's games.
Region 8-6A
Standings: Germantown (1-0); Whitehaven (1-0); Central (0-1); White Station (0-1)
The skinny: Despite big victories from the Red Devils and Tigers last Friday, everything is still up in the air. Germantown still has games against Central (Oct. 19) and Whitehaven (Oct. 26) and both of those are at home, which will be a huge advantage. Whitehaven hosts White Station on Oct. 19 while Central takes on the Spartans Oct. 26 at the Fairgrounds.
With all four teams automatically making the playoffs, seeding is the most important thing here. The first- and second-place teams will host the third- and fourth-place teams from Region 7 when the postseason begins on Nov. 2.
Region 7-6A
Standings: Houston (3-0); Arlington (1-1); Cordova (1-1); Collierville (1-1); Bartlett (0-3)
The skinny: Houston – which made its debut at No. 10 in the Associated Press state poll Monday – is in and will guarantee itself the top seed if it beats arch-rival Collierville at home on Oct. 19. Bartlett appears to be on the outside looking in and must defeat Cordova on the road on Oct. 26 to keep its slim hopes alive.
That leaves the three-way dance between Arlington, Cordova and Collierville to determine spots 2-4. Much will hinge on the result of the Arlington at Cordova game Oct. 19; the Wolves won last year's battle in an incredible 72-63 shootout. The Dragons, meanwhile, could really use a victory against either Houston or Arlington (away on Oct. 26) to avoid having to face the top Region 8 team in the opening round.
Region 8-5A
Standings: Kirby (5-0); Southwind (4-1); Ridgeway (4-1); Munford (3-2); Brighton (3-2); Overton (1-4); Kingsbury (0-5); Bolton (0-5)
The skinny: The Cougars are locks and will go a long way to guaranteeing themselves first place if they can defeat visiting Munford on Oct. 19. That leaves four teams jockeying for the final three spots.
Red-hot Ridgeway – winners of four straight after an 0-4 start – should make it five in a row against Bolton on Oct. 19, setting up a huge game against Southwind in the regular-season finale. Southwind hosts a dangerous Brighton team on Oct. 19 and if the Cardinals can win that one, their finale at Munford on Oct. 26 will be massive.
Region 8-4A
Standings: Millington (2-0); Craigmont (1-1); Fayette-Ware (1-1); East (0-2)
The skinny: With only winless East remaining on the league schedule, the Trojans all but locked up the title with last week's victory over Craigmont. The Chiefs travel to Fayette-Ware on Oct. 26, with the winner of that one finishing second.
Critics of the state's playoff system will have a field day with this region, as none of the four teams will finish the year with a winning record and East will make the playoffs with what will likely be an 0-10 record.
Region 8-3A
Standings: Wooddale (4-0); Raleigh-Egypt (3-1); Trezevant (2-1); Melrose (2-1); MLK Prep (0-4); Sheffield (0-4)
The skinny: With a victory over Raleigh-Egypt already in its back pocket, Wooddale will hold the top seed even if it loses its finale to Melrose. Trezevant and Melrose have an important game on Tuesday and the Bears will then have 16 days off to prepare for the finale against Raleigh-Egypt.
The battle here is to avoid fourth place, which means a first-round trip to Covington to play the second-ranked team in the state.
Region 8-2A
Standings: Fairley (4-0); Mitchell (2-1); Douglass (1-2); MAHS (1-2); Manassas (1-3); Hamilton (0-3)
The skinny: The Bulldogs – who debuted at No. 10 in the state poll Monday – are in and only need to defeat Douglass to claim the top seed. From there, it's a lot less clear-cut.
Mitchell and MAHS play on Wednesday and if the Lions lose, that would set up a winner-take-all game against Manassas on Oct. 25 for the fourth spot. Mitchell plays winless Hamilton in its final game while Douglass has Hamilton before finishing with Fairley.
Region 8-1A
Standings: Freedom Prep (5-0); Hillcrest (4-1); MASE (3-1); KIPP (1-3); Oakhaven (1-3); Westwood (1-3); Middle College (1-3); Booker T. Washington (1-3)
The skinny: After making the postseason in its first year of varsity play in 2017, Freedom Prep has made it 2-for-2 and will go a long way toward clinching the championship if it can defeat MASE on Oct. 18. The Phoenix, meanwhile, can pretty much wrap up their first playoff spot in school history if they defeat Oakhaven on Wednesday. Hillcrest finishes with Oakhaven and Westwood and has been playing well the last few weeks after a bit of a slow start.
The remaining teams will battle for the fourth spot and honestly it would take a Stephen Hawking-type to work out all the possible scenarios. On paper at least, it would appear Oakhaven has the toughest run-up, with games against MASE and Hillcrest before wrapping up with Middle College.
Division 2-AAA West
Standings: MUS (1-0); CBHS (1-0); Briarcrest (0-1); St. Benedict (0-1)
The skinny: If MUS can handle its business against visiting Briarcrest on Friday and CBHS does likewise at St. Benedict, then the Owls and Brothers will play for the title Oct. 26 at Tom Nix Stadium.
The top two finishers get a first-round bye while the third-place team will host the fourth-place team in the first round on Nov. 2.
Division 2-AA West
Standings: Lausanne (3-0); University School of Jackson (3-1); St. George's (3-2); ECS (2-2); Harding (2-2); FACS (1-3); Northpoint (0-3)
The skinny: The two-time defending state champ Lynx visit Northpoint on Friday and USJ on Oct. 19 before finishing with FACS at home and will be favored in each game. USJ is also in pretty decent shape as is St. George's, whose victory over ECS on Sept. 7 is really looming large. The Gryphons have only FACS left on the league schedule.
That leaves ECS and Harding and those two square off in a crucial game Oct. 19 at Legends Field. The Eagles then close against struggling Northpoint while Harding will welcome in USJ.
Division 2-A West
Standings: Davidson Academy (3-0); Fayette Academy (3-1); Clarksville Academy (3-1); Nashville Christian (2-1); Tipton-Rosemark (2-2); Jackson Christian (1-3); Zion Christian (1-5)
The skinny: The announcer at Fayette Academy told the crowd they'd remember Davidson Academy's 62-56 victory last Thursday for a long, long time. It was certainly a classic but more importantly confirmed that the Bears and Vikings are the best two teams in the region.
Tipton-Rosemark has a lot of work to do to grab the fourth spot; the Rebels host Fayette Academy (Friday) and Jackson Christian (Oct. 19) before travelling to Nashville Christian in a game that could be for all the marbles. For its part, Nashville Christian still has to face Davidson Academy and Clarksville Academy.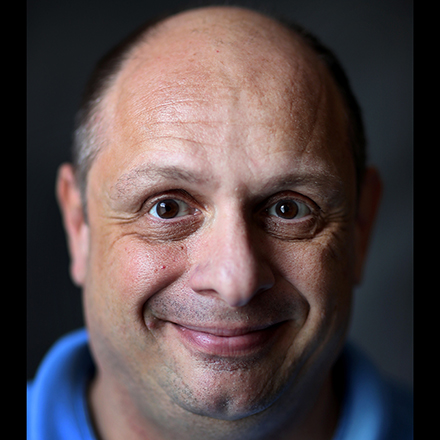 John Varlas
John Varlas is a lifelong Memphian who has covered high school sports in various capacities for over 20 years.
---