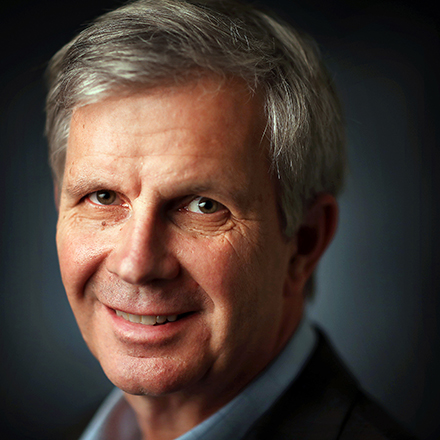 Geoff Calkins
Geoff Calkins has been chronicling Memphis and Memphis sports for more than two decades. He is host of "The Geoff Calkins Show" from 9-11 a.m. M-F on 92.9 FM. Calkins has been named the best sports columnist in the country five times by the Associated Press sports editors, but still figures his best columns are about the people who make Memphis what it is.
Calkins: Even in the rain, Tim Howard and Memphis 901 FC a smash
Tim Howard had studied the videos. He'd seen Mike Norvell smash a guitar into a bazillion pieces. He'd seen DeAngelo Williams smash a guitar that was painted pink.
So now that it was Howard's turn, he raised the guitar high above his head and brought it down on the amp with splintering conviction.
"Better than I expected!" he said.
Had he ever smashed a guitar before?
"No," he said. "But there will be more to come, for sure."
Which is entertaining to contemplate, isn't it? Now, Memphis 901 FC just needs a few more wins.
The Birmingham Legion scored on a penalty kick in the second minute of stoppage time to tie the score at 2-2 and deprive Memphis and its collection of wonderfully lunatic fans of the chance to celebrate a home win for the first time in franchise history.
"It really was heartbreaking," said Memphis forward Duane Muckette, in his lilting English. "But this is the game, you know?"
We are beginning to know, if we didn't before.
The beautiful game can be beautiful agony.
Memphis has now played five games at AutoZone Park. It has yet to win one of them. 
Plus, Saturday, it rained and rained and rained.
So I was surprised — gobsmacked? — to walk into The Brass Door an hour before the match to find it packed with fans ready to march through the downpour to the match. 
They call themselves the Bluff City Mafia. They care not if there is water streaming from the skies. 
"It rained all day when we were at Nashville," said Clayton France, one of the leaders of the group. "They made us stand in a dog park up there."
This is true, by the way. Nashville sticks the visiting fans in an actual dog park beyond the center-field fence.
Besides, Saturday's game was special. Howard — the international superstar and Memphis transplant who helped bring the team here — was scheduled to show up and lead the Bluff City Mafia's match to AutoZone Park.
"Yeah, he was going to," said France. "But his daughter is playing at the Mike Rose Complex and it went into overtime."
When it rains, it pours.
The Mafia marched on, undaunted. They set off colorful smoke bombs. They sang and sang and sang.
All this, despite the fact that Memphis 901 FC had proved to have a subtle, strategic weakness that true soccer aficionados will understand. 
"We can't score," said Kevin Ritz, one of the fans gathered in The Brass Door basemen. "That's a problem in soccer."
Said Howard: "We need more goals."
Or any goals, really. In its four previous home games, Memphis had scored exactly one goal.
In its four previous games of any sort, the only goal credited to Memphis was a goal that a Louisville player put in his own net. 
So by that standard, this was a breakout performance. Also, a lot of fun. Midfielder Cam Lindley scored in the 40th minute to put Memphis up, 1-0. 
"I was just trying to shatter it and hit it hard," he said.
No, wait, that's how Howard described breaking the guitar.
Here's @TimHowardGK smashing a guitar. pic.twitter.com/HTrm4XS5xF

— Geoff Calkins (@geoff_calkins) May 4, 2019
After Birmingham tied it up in the 84th minute,  Memphis midfielder Adam Najem and Muckette combined to score the prettiest goal in franchise history just two minutes later to regain the lead.
It was pure sorcery on the part of Najem, who slid to keep a ball in bounds, then dipped through three defenders before finding Muckette for the tap-in.
"That play by Najem, you guys go watch that back, that's unbelievable, that should be all over social media, that should be everywhere," Lindley said. "At the end of the day, we score that goal, we've got to lock it down after that."
Alas, as you may have surmised, they did not lock it down after that. Birmingham's Chandler Hoffman scored on a penalty kick in the second minute of stoppage time and — as Muckette said — that is the game, you know?
Another match, another disappointment. Until you take a moment and realize that the entire enterprise is a blast.
Whomever imagined Memphis would care this much about a professional soccer team? Whomever imagined throngs would be parading from The Brass Door to AutoZone Park? 
"It's just incredible, far beyond our imaginations," said Howard. "Everyone around the USL is talking about this city. It gives me goosebumps to know that this is our home."
So the rain didn't really dampen the spirits. The late goal didn't really splinter too many hearts. As for the Bluff City Mafia, they'll be back next game, as impassioned as ever.
"They're crazy," said Howard. "Hopefully, I can go have a few beers with them."
I suspect that can be arranged. 
---