Previewing: TSSAA cross-country state championships
The TSSAA boys and girls cross country championships take place Saturday at Percy Warner State Park near Nashville. Here's a closer look at what to expect from area competitors.
Boys: Region 8 champ Bartlett, along with Arlington and Collierville will represent the area in the Division 1 large schools competition. Arlington junior Jackson Williams won the region championship in 16:15, two seconds ahead of Bartlett's Travis Jones and nine ahead of Bartlett's Robert Dawson. The Panthers have been strong all season and placed three runners in the top 10 at the region meet. It's been a long time since Shelby County has had a title challenger at state level and while the Panthers may not be there just yet, they'll certainly make an impact.
Also keep an eye on Houston's Bradley Turner, who finished fourth at the region in 16:36 and has the potential to go much lower, and Collierville's Garrett Meier, who was fifth at the region meet (16:42) and was the top local finisher in last year's large class race (33rd place).
In Division 2-A, Sohan Pokorny-Yadav of Lausanne is back after finishing fourth in last year's state meet. He'll be pushed by Davis Rangi of ECS, who is looking to improve on last year's ninth-place finish. Pokorny-Yadav won the region championship for the second straight year (16:41) with Rangi second (17:03). St. George's placed four runners in the top 10 to win the team title for the fourth straight year.
CBHS will certainly be in the title mix in Division 2-AA after a third-place finish in 2017; the Brothers dominated the region meet and will be led by senior Constantine Campbell, who has a season-best time of 16:19, and senior Tyler Casey (season-best 16:33.66). Casey was the top local finisher at state last year, placing eighth.
Girls: It's been a terrific senior campaign for Skylar Boogerd, who ran 18:03.80 to win the Region 8 championship and lead Arlington to the team title by one point over perennial local power Houston. Arlington also had the second and third-place finishers at the region meet (Ann-Marie Braese and Olivia Barnes) while the Mustangs, who rested their top two runners, held down the next four spots (Lydia Tankersley, Madeline Harreld, Annabel Leonard and Brenna Riseling.)
Allison Newman won the Division 2-A region title for St. George's and was strong at state as a freshman in 2017, finishing fourth. Her region-winning time of 19:08 on the Shelby Farms course has been bettered only by Boogerd this year. Abbie Baker of FACS took second to qualify as an individual while Sarah McDonald and Maggie Wilson of St. George's rounded out the top four. All three finished in the top 10 at state in 2017.
Vi Stuart leads Briarcrest in Division 2-AA with Frances Cates and Nora Tillmanns the standouts on a good Hutchison team.
Race schedule: Gates open at 8 a.m.; Division 1 small class girls, 10 a.m.; Division 1 small class boys 10:45 a.m.; Division 2-AA girls, 11:30 a.m.; Division 2-AA boys, 12:05 p.m.; Division 2-A girls; 12:40 p.m.; Division 2-A boys, 1:15 p.m.; Division 1 large class girls, 1:50 p.m.; Division 1 large class boys, 2:35 p.m.
Admission: $10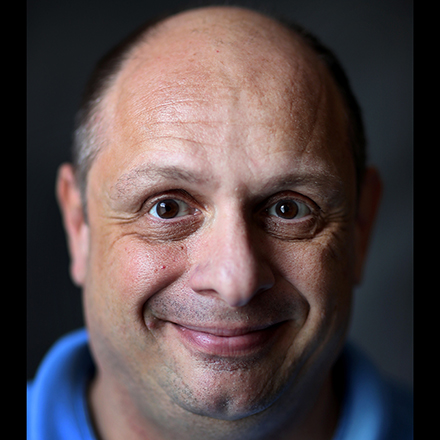 John Varlas
John Varlas is a lifelong Memphian who has covered high school sports in various capacities for over 20 years.
---