On the heels of a wild first-round victory, underdog St. George's faces a big challenge Friday
It's true: The St. George's football team will enter Friday's second-round playoff game against Christ Presbyterian Academy with a 5-6 record.
But the Gryphons are also heading into that one with a 1-0 mark. And that "one" sure was crazy.
St. George's travels to Nashville to face CPA, which is 11-0 following last week's victory over University School of Jackson and which finished the regular season ranked second behind Lausanne in the state Division 2-AA poll. The Gryphons earned their spot after winning the wildest game of the first round, holding off Harding Academy, 49-48.
"I've been in a few games like that," said first-year head coach Andre Lott, whose team is the only sub-.500 one from Shelby County still standing.
"It was one of those things where our defense wasn't helping us out any but our offense was clicking," Lott said. "You hate to be in games like that because at any moment someone can make a mistake and that's what happened. It's just fight. I tell them to play four quarters regardless of who they're playing and that's what they did."
With under a minute remaining, Harding's Austin Jackson broke loose for an 83-yard touchdown run that pulled the Lions to within one. St. George's then benefited from that mistake, as Harding botched the point-after. The Gryphons then recovered the onside kick and were finally able to exhale following a contest that saw the teams combine for 984 yards and six fourth-quarter touchdowns.
"It was crazy, definitely some ups and downs," said senior quarterback Spencer Smith, who passed for 202 yards and four touchdowns.
"I think the whole game our offense felt like they couldn't stop us; we could only stop ourselves," Smith said. "We just have so many weapons all over the field."
The Gryphons will certainly have to score points against CPA and as Smith indicated, they're well-equipped to do that. Despite an injury that will sideline receiver Justin Bray, the quarterback has two other quality options in deep-ball threat Isaac Smith and possession-man Nick Seward. St. George's can get it done on the ground; senior Timber King rushed for 212 yards and two scores against Harding.
Lott says "the switch has flipped" for King over the last few weeks.
"Man, I don't know what's gotten into him," he said. "One game (against FACS on Oct. 19) he had 18 tackles then he runs for 200 yards ... he's just been relentless, playing at a different level. And the other guys are feeding off of him, his leadership and his fight."
The 6-foot-1, 190-pound King said there's no mystery to his recent upturn.
"I just don't want to go home," he said. "I've been dealing with my left ankle (all year) and my wrist has been messed up but I'm just pushing through it. It's my last year ... time to get it."
While the offense was on point last week, St. George's will have to be better defensively this time. The Gryphons gave up 467 rushing yards to Harding and now face a balanced CPA team; four players have rushed for over 300 yards this season while a fifth is at 282.
CPA can throw it as well; wide receiver Noah Henderson is a Mr. Football semifinalist and has caught 63 passes for 1,081 yards and nine touchdowns.
It all adds up to a daunting Friday night in Nashville. But Lott said the poise his team showed against Harding and the confidence it gained from coming out on top will help this week.
"One play at time," he said. "At UT (where Lott played after graduating from Melrose), one of the maxims was 'when breaks go against you don't give up, put up more steam.' We don't know what the outcome of each play is going to be, but whatever it is, give it your all. And have short memories."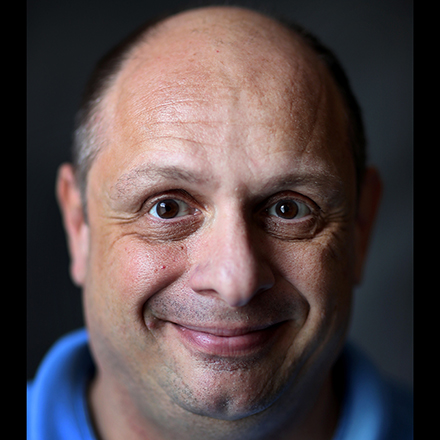 John Varlas
John Varlas is a lifelong Memphian who has covered high school sports in various capacities for over 20 years.
---