Rematches highlight round two of TSSAA playoffs
Here's a preview of Friday's second round of the TSSAA football playoffs, along with a look at the opening round for teams in DeSoto County. All games kick off at 7 p.m.
Class 6A
Central (8-2) at Germantown (11-0)
Notable: One of several rematches from the regular-season, these two played on Oct. 19 with the Red Devils winning, 28-7. ... A victory would advance Germantown to the quarterfinals for the first time since 2012, while the Warriors would make their first trip since 2013, when they competed in Class 5A. ... Both teams have been excellent all year defensively; Germantown ranked first in the Shelby-Metro area during the regular season (allowing 124.6 yards per game) while Central finshed fourth (142.1). The 28 points scored by the Red Devils in the first meeting is their lowest total of the year.
Whitehaven (8-3) at Houston (10-1)
Notable: This is the first playoff meeting between the two schools since 2000, when Whitehaven won 29-0 in a second-round matchup. ... The game will feature two of the area's top running backs; Houston's Lincoln Pare averaged 167.9 yards per game during the regular season and had 191 and three touchdowns in last week's victory over White Station while Whitehaven's Cameron Sneed went for 111.2 during the regular season and scored three times against Collierville last week. ... Aryion Paige returned an interception 100 yards for a Whitehaven touchdown against the Dragons.
Class 5A
Southwind (7-4) at Kirby (10-1)
Notable: Because of transportation issues, Southwind arrived in Clarksville for last week's game about 20 minutes before kickoff, then fell behind early before eventually pulling out an impressive 28-27 overtime victory to advance to the second round for the second year in a row. ... Kirby won the regular-season meeting between the two, 39-14, taking advantage of several miscues by the Jaguars' special teams. ... Southwind's defense will need to play like it did against Clarksville; the Jaguars forced four fumbles and returned one for a score.
Ridgeway (7-4) at Henry County (10-1)
Notable: The Roadrunners and Patriots have developed a nice rivalry over the years; the teams have played five times since 2010 (four in the playoffs) with Ridgeway winning twice (winning during the regular season then again in the quarterfinals in 2014). ... Expect some points to be scored in this one; Roadrunners quarterback Quincy Casey threw for 373 yards and ran for 66 more in a first-round victory over Dyer County while Henry County running back Jaylen Foster ran for 211 yards on just 13 carries and scored three times.
Class 3A
McNairy Central (9-2) at Covington (11-0)
Notable: The Chargers have had an incredible offensive season; during the year they lead the area both in rushing yards per game (334.8) and total offense (416.7). Two running backs, sophomore Mr. Football semifinalist Marcus Hayes and Codarries Page, average right at 12 yards per carry. ... Covington won the regular-season meeting between the two, 42-7, on Aug. 31. That was one of nine games this year in which the Chargers scored at least 35 points.
Class 2A
Union City (6-5) vs. Fairley (9-2) at Whitehaven
Notable: A Fairley victory would send the Bulldogs into the quarterfinals for the first time since 2006, which is also the last time the school won 10 games. ... Defensive back Jalen Harris had a remarkable game in Fairley's 36-6 victory over Gibson County, returning three interceptions for touchowns (two of which were called back). ... The Bulldogs swept the regular season awards in Region 8-2A as Terry Wilkins (offensive player of the year), Isaiah Conner (defense) and Gene Robinson (coach) were all recognized by the league's coaches. ... Union City has one of the best playoff track records in West Tennessee; the Golden Tornadoes defeated Tyner Academy to win the state title in 2017 and have won four championships in the last nine years. 
Class 1A
Greenfield (8-3) vs. Freedom Prep (8-3) at Melrose
Notable: The War Eagles, who scored a school-record 67 points while winning their first-ever playoff game last week, are undefeated this year against Class 1A opposition; they won Region 8 with a 7-0 mark before defeating South Fulton. ... Star freshman quarterback Tevin Carter threw for 204 yards and five touchdowns (all to different receivers) while junior running back Courtney Tate needed just nine carries to gain 226 yards and score four times. ... Greenfield, which eliminated MASE last week, has won six of seven after a 2-2 start.
Division 2-AAA
Briarcrest (8-3) at Montgomery Bell Academy (9-1)
Notable: MBA's defense will present a tough challenge for Jackson Walker, Jabari Small and company. The Big Red has allowed 91 points all year and has held six opponents to a touchdown or less. Mr. Football semifinalist Jackson Hanna (Nebraska commit) and Ian Hall have combined for 37 tackles for loss and 17 sacks. ... The Big Red also features twins Tye and Jake Herbstreit, sons of ESPN analyst Kirk Herbstreit. ... Briarcrest will look to advance past the semifinals for the first time since its state championship season in 2004.
Brentwood Academy (8-2) at CBHS (8-2)
Notable: Brentwood Academy is the three-time defending state champ in D2-AAA, but the Bruins will have to visit Tom Nix Stadium after losing consecutive region games to Chattanooga McCallie and MBA by a combined five points. ... CBHS, which earned a first-round bye, can advance to the semifinals for the third time in four years with a win. ... Georgia commit Bill Norton (a Mr. Football semifinalist) anchors the defense but the Brothers will have to find a way to move the ball better than they did in the loss to MUS two weeks ago. ... CBHS' Ethan Fitschen was the area's only perfect kicker this year; he converted on 31 of 31 extra points and all five of his field goal attempts. 
Pope John Paull II (6-5) at MUS (9-0)
Notable: Spolier alert; it's going to be a major challenge for PJP to run the ball. MUS held St. Benedict, Briarcrest and Douglass to negative rushing yards and then allowed 70 to CBHS in the regular-season finale two weeks ago (80 of which came on one play). During the regular season, the Owls allowed 67.6 yards on the ground (fourth-best in the area). ... MUS and PJP have played one common opponent this year; the Owls defeated Montgomery Bell Academy 22-13 on Sept. 7 while the Knights lost to the Big Red, 28-14, two weeks later.
Division 2-AA
ECS (9-2) at Lausanne (10-0)
Notable: These two met on Sept. 28 with the Lynx coming out on top, 42-34. That game marked just the fourth time during Lausanne's current state-long 37-game winning streak that it failed to win by double digits. ... Lausanne was terrific on special teams in the first round against Goodpasture last week, scoring on a kickoff return, a punt return and a blocked punt return. ... The Eagles, who have successfully used quarterbacks Jacob Hatcher and Joseph Welch this year, will be without Welch the rest of the way (torn ACL).
St. George's (5-6) at Christ Presbyterian Academy (11-0)
Notable: In order to pull the upset, St. George's will have to find a way to slow down CPA's offense. The Gryphons gave up 467 rushing yards in last week's victory over Harding and have allowed 98 points in the past two games. ... Both coaches have terrific pedigrees as players; St. George's Andre Lott starred at Melrose and UT before spending four seasons in the NFL while CPA's Ingle Martin led MBA to three straight state titles in the late 1990s before going on to play for the Titans, Chiefs and Broncos.
Division 2-A
Middle Tennessee Christian (8-2) at Fayette Academy (9-1)
Notable: Both teams have excelled running the ball this year. With Mr. Football semifinalist Rube Scott Rhea (1,091 yards) and Reid Holland (727) leading the way, the Vikings averaged 274.7 rushing yards per game. ... MTCS, which averages 341.6, has spent the entire season ranked in the state poll and has lost only to Mt. Juliet Christian (21-20 on Sept. 21) and Friendship Christian (49-14 on Oct. 18). ... The Cougars have a Mr. Football semifinalist of their own in Kemari McGowan; the junior has run for 1,740 yards and eight touchdowns while also recording 45 tackles.
MHSAA 6A
Warren Central (5-5) at Horn Lake (11-0)
Notable: Last week's 52-21 victory over Southaven gave Horn Lake an undefeated season for the first time in school history and the Eagles should be able to make it to 12 without too much trouble. ... Nakobe Dean, the nation's top linebacker prospect, was named Class 6A Mr. Football on Wednesday after recording 134 tackles, 22 tackles for loss, six sacks and three interceptions. ... Quarterback Raydarious Jones and running backs Patrick Gillium and Jamario Harris lead an Eagles offense which is averaging around 43 points per game.
MHSAA 5A
Neshoba Central (10-2) at Olive Branch (10-1)
Notable: The Quistors got an outstanding performance from Walter Nolan in last week's regular-season finale win over Center Hill; the freshman defensive tackle had 14 tackles (four for lost yardage) and three sacks as Olive Branch reached double-digit victories for the first time in school history. As a team, OB had seven sacks against the Mustangs, two short of the school record. ... This is only the third meeting all time between the two schools; the Rockets the defeated the Quistors in playoff games in 1990 and 1992.
Lake Cormorant (6-5) at Holmes County Central (10-1)
Notable: Holmes County Central would do well not to throw the ball anywhere near Jalen Jordan; the Ole Miss commit has intercepted seven passes while returning three for scores. ... The Gators will need all that defense and then some against a Jaguars team that is averaging just a shade under 40 points per game. HCC features two running backs, Robert Jackson and Quo'Darius Crigler, who have gone over 1,000 yards and is averaging 504 yards of offense per contest.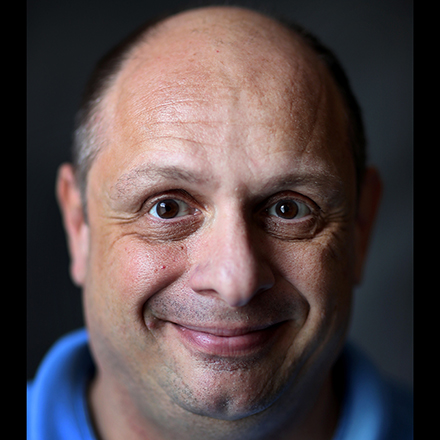 John Varlas
John Varlas is a lifelong Memphian who has covered high school sports in various capacities for over 20 years.
---