West Memphis football team is two victories away from school history
The biggest concern for West Memphis football coach Billy Elmore prior to last week's game against Pine Bluff may have been making sure his team wasn't overfed.
At 11-0, Elmore's Blue Devils are having one of their best seasons in school history. And a byproduct of that success has been an outpouring of support from the community, which extends to pre-game meals. Last week for example, it was steaks.
"And they weren't like little scrawny steaks either," said Elmore, holding his thumb and forefinger apart to indicate the thickness. "It was a legit steak with potatoes and all the trimmings. We had to cut a couple (of players) off. They were going back for a second steak, and we were like 'no you just need to chill out with that.'
"We had a championship cooking team that came out. ... (and) you know moms want to do their thing. People want to feed you when you're having success."
The success continued as the well-fed Blue Devils trounced the Zebras, 34-6 last week. And on Friday, they'll put their record on the line against Benton in a 6A semifinal game. A victory over the Panthers would set up a game against either Greenwood or Sylvan Hills for the state title on Dec. 1.
So who knows what kind of spread a state championship would bring?
West Memphis has a long track record of athletic success; a sign in front of the school commemorates the basketball teams led by Keith Lee and Michael Cage that won 60 straight games almost 40 years ago. But the Blue Devils have never won a state championship in football.
And while it's best not to look ahead; it's also really difficult not to look ahead.
"It's kind of hard when you've got the whole town on your back," said two-way line standout Mark Robinson. "Right now, our goal is to be 2-0. But in order to be 2-0 you have to be 1-0 first. 
"All you hear about in town is 'the best team was this or the best team was that.' But no team has ever won the state championship and we can be the first to do that. Around school it's like we're superstars but I'm just a regular student."
Adds fellow lineman Hasani Adams, "If we win state ... it would mean everything. I feel like the whole town would be at the field house when we come home, with signs and screaming. There might be a parade. ... They might even let us out of school."
So there's plenty of motivation to get the job done. And Elmore thinks the group can be the one to break through.
Robinson and Adams are part of a 34-player strong senior class that formed the backbone of this year's team and set the tone in terms of commitment and work.
West Memphis lost in the semifinals last year and took exactly three days off before beginning preparations for the 2018 season. Elmore said he gave his players a week off at Christmas and the mandatory two-week break in the summer. But other than that it's been grind, grind, grind.
"It's probably different from a lot of high schools," he said. "I think we started off with 150 in our offseason program and now we're down to about 98. And honestly, those guys just weren't willing to show up every day and work.
"The ones that are left do know how to work and know what we demand and I think that kind of set the stage for our success. When you put that much into something, it really matters to you."
It's also a very confident group that will take the field after handling Pine Bluff last week. It was a much closer game during the regular season, as West Memphis eked out a 24-23 win on Oct. 26.
But with Devin Olloway turning a pair of screen passes into 55- and 82-yard touchdowns and Robinson, Adams and the rest of the defense holding the Zebras to just 150 total yards, the rematch was a mismatch. With West Memphis out of school this week, Elmore has scheduled morning practices to prep for Benton and he feels his team is ready.
"They run and throw (well) offensively, which makes them very tough to defend," Elmore said of Benton. "They've got a big running back (5-11, 203-pound Zak Wallace) that's hard to stop once he gets going downhill. And they have a quarterback and wide receivers that can do things.
"Defensively, they run an odd front so they try to blitz you and overwhelm you at the point of attack. But we think we've got some things (that could work) with some shifts and motions."
Win or lose though, the Blue Devils are going to make sure they have some fun along the way. In addition to being a dedicated group, Elmore said his guys are enjoying themselves and have all season long.
"Pine Bluff has one of those show bands and they came into our stadium in the second quarter and couple of our kids were out there dancing with the band," he laughed. "Of course, we had a good lead ... and sometimes we let the kids pick the music for the weight room. You'll hear anything from gangster rap to gospel.
"We don't want to kill their enthusiasm. We just try to get across to them that there's got to be a balance between going to play the game and having the fun the we all want to have. But we have good energy, good bounce ... and I like where we are."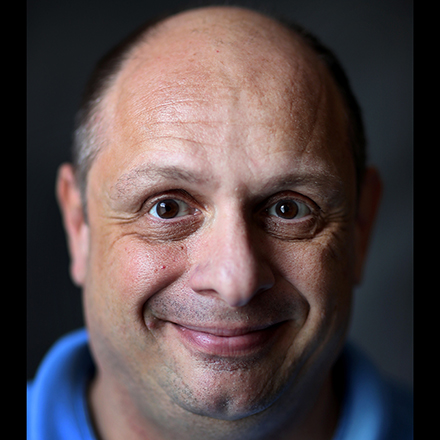 John Varlas
John Varlas is a lifelong Memphian who has covered high school sports in various capacities for over 20 years.
---