MUS itching to get back on the field against Brentwood in Division 2-AAA championship game
The only thing that's been able to slow down the Memphis University School football team has been the Owls' quirky schedule of late.
Coach Bobby Alston's squad hasn't played since defeating Chattanooga McCallie, 10-7, in the Division 2-AAA semifinals on Nov. 16. And because the Owls got a first-round playoff bye, that means they've played only twice since ending the regular season with an impressive 37-14 victory over archrival CBHS in the regular-season finale on Oct. 26.
So when their title game kickoff against Brentwood Academy comes Friday at 7 p.m. in the BlueCross Bowl at Tennessee Tech, the Owls will certainly be happy for the chance to hit someone else again.
"For us, the playoff thing is a little funky because you take a week off, play a couple of games and then take another week off," Alston said. "I don't know if anyone has any rhythm about playing. I thought last (game) against McCallie – and they were as good as anybody we've played – we didn't play our best game, particularly on offense.
"But defensively we played great and finally got something going on offense. But that's the hard part of us, just getting into the flow. We were in a pretty good rhythm at the end of the year ... and it's just kind of hard to keep that going."
They'll have to find a way, though, against the three-time defending state champion Eagles. And that terrific defense will be a key.
Led by star linebackers Dorian Hopkins and Matthew Rhodes, MUS posted consecutive shutouts against St. Benedict, Briarcrest and Douglass leading into the CBHS game and has blanked five of its 11 opponents. The offense hasn't been too shabby either; Sellers Shy led the city in passing yards per game during the regular season (226.3 per game with 22 touchdowns and five interceptions) and top target Maurice Hampton was named Mr. Football on Monday.
Put it all together and it leaves the Owls one victory away from their first state title – and first undefeated season – since 2009.
"I really didn't think we had any idea whether we'd be good enough to do it or not," said Alston, who's winding up his 21st season as head coach.
"We felt like we had a chance to have a good team if all the pieces fell together right and the kids really kind of bought in. We've had great senior leadership. It hasn't always been easy, but we've been able to make some plays when we've had to make them."
MUS didn't make very many plays the last time the two teams met; the Eagles throttled the Owls 42-7 in a state quarterfinal game last year. And in addition to its title-game experience, Brentwood Academy will have a ton of talent to throw at the Owls. 
Quarterback Wade Williams threw a pair of touchdown passes in the 28-6 victory over Montgomery Bell Academy in the semifinals while senior running back Tomario Pleasant boasts offers from North Carolina State, among others. Defensively, the Eagles sacked MBA quarterbacks seven times, including two from linebacker Devyn Curtis, one of the state's top prospects in the class of 2020.
All of which puts the Owls in a role they haven't been this year, as underdogs.
"I think you're always the underdog when you play Brentwood Academy," Alston laughed. "They've kind of set the standard. But our guys are confident ... (and) we've got some good players.
"We look at it as a game where whoever plays best will win. I don't think we're better than them and I don't think they're better than us."
TSSAA BlueCross Bowl Division 2-AAA state championship
Match-up: MUS (11-0) vs. Brentwood Academy (11-2)
When and where: Friday at 7 p.m.; Tucker Stadium on the campus of Tennessee Tech in Cookeville
How to watch: CW30 WLMT-TV will broadcast the game live. Streaming info is available on the TSSAA website (www.tssaa.org).
Tickets: $12 for school-age children and older. Parking is $10 (cash only).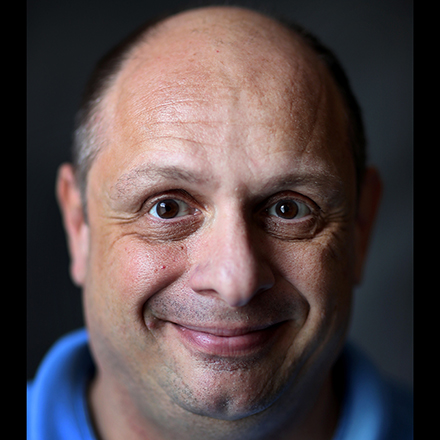 John Varlas
John Varlas is a lifelong Memphian who has covered high school sports in various capacities for over 20 years.
---