Talented Harding girls squad looking to bring home a championship
There aren't too many high school basketball teams that get to this stage of this season with just two losses. 
This year's Harding Academy girls team is one though. And if the Lions can remember the lessons learned from those two defeats, that may just be the number they finish with.
The Lions – who also have 28 victories – begin their quest for their first state championship since 2010, and just the second overall, when they open the Division 2-A state tournament Friday at noon against Providence Christian at Lipscomb University's Allen Arena. A victory would put them in Saturday's 4:30 p.m. title game against either Northpoint or Christian Academy of Knoxville.
On paper at least, it looks like the program's best chance in a while to end its nine-year title drought.
"We (are) good and we try to play a pretty tough (non-conference) schedule," said head coach Becky Starks, who is about to complete her 11th season on Harding's bench.
"We play a lot of the public schools, we play in a couple of good tournaments … we lost to Bolivar Central early and they did a really great job and then we lost to Marshall County from Middle Tennessee in the championship game of the Hickman County Christmas tournament. But we learned a ton about ourselves from both of those games."
Like what?
"In the first one, we learned a lot about handling late-game situations," Starks said. "Even though everybody on our team returned from a year ago, we had some people in some different spots. And against Marshall County, they just showed us that every time you step on the floor, you have to be ready. 
"You've got to be prepared and play hard no matter who you're playing."
Harding has obviously been well-prepared; the Lions have won 15 in a row since the Marshall County loss. It's the type of success they hoped for after returning pretty much everyone from 2017-18.
And everyone has contributed.
Hadley Horner, a 5-10 senior guard, gave Harding a huge boost in the West Region tournament with some excellent long-range shooting. The Lions then looked inward for their 53-49 quarterfinal victory over Clarskville Academy on Feb. 22 as 6-3 junior Sage Hawley exploded for 25 points.
"A lot of teachers and staff at school like to talk to us after games," said Hawley. "And everyone was kind of telling me 'Sage, if you just take over, the whole team feeds off you. If you take over, nobody can stop you.'
"They said that all year, but it really hit for that game."
Hawley is a rarity in the small private school classification, a 6-3 player with skills. And Harding has another one right next to her in sophomore Emily Howard, whose older brother Luke is the schools Mr. Basketball finalist from the boys team.
Horner, meanwhile, dedicated countless hours on her own working on her long-distance stroke. She also benefited from working with one of the team's assistants, Kaylah Keys, who graduated from Harding in 2013 with over 2,500 career points before going on to a standout career at High Point.
"It's really interesting," Horner said. "I think we were all kind of nervous when she first came because she was so good. (We thought) she was going to be like 'oh, they're not as a good as I was.' But she's always working with us trying to make us the best we can be."
Harding has also gotten solid play all season from senior guard Alexandria Ellis. The team's emotional talisman is probably senior guard Jacaila Davis, who has played all year with a torn ACL.
As Starks said, it's the year the Lions have been pointing toward. And they have the talent to get the job done.
"Hadley started off as a great shooter, but she's just evolved into a consistent player on both ends of the floor," said Starks. "And Jacaila Davis … she tore her ACL in the summer. They told her she needed surgery but she said, 'you know what? I'm a senior. I want to play volleyball, I want to play basketball, I want to play softball.'
"And her doctor said, 'well, if you can handle the pain.' Some days are better for her than others, but for her to do what she's been able to do for us this year has just been so impressive."
Much like this Harding team.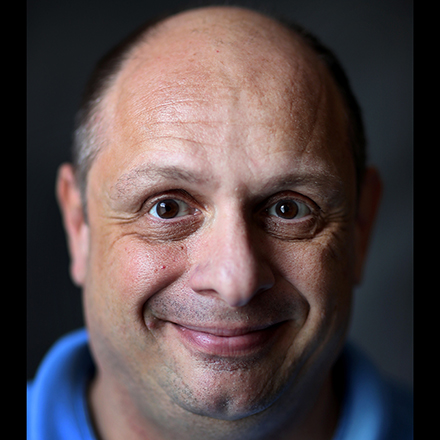 John Varlas
John Varlas is a lifelong Memphian who has covered high school sports in various capacities for over 20 years.
---