East hammers Cleveland in Class AAA quarterfinals
MURFREESBORO – Practice over the last few weeks hasn't been easy for James Wiseman.
For one, his coach Jevonte Holmes pulled him aside and challenged him in no uncertain terms.
"We were talking … I think it was before we started the region (tournament)," Holmes said. "I shut down practice and sort of went off on him a little bit just because I know what his end goal is. I said, 'If your end goal is this, you have to practice this way every day.'"
And in preparation for Thursday's Class AAA state quarterfinal game against Cleveland, Holmes put six defenders on the floor with two exclusively guarding Wiseman. 
"That helps the other guys get confidence," Holmes said. "And James will always have opportunities to dominate the game."
Holmes' plan bore nice results as the Mustangs rolled past the Blue Raiders, 77-51. The other Mustangs took advantage of the opportunities that presented themselves when Cleveland double-teamed Wiseman. And the McDonald's All-American and future Memphis Tiger did eventually get his chances to dominate.
Wiseman, who ended with game highs of 20 points and 10 rebounds, didn't score until midway through the second quarter when he flushed an alley-oop from freshman Terrance Jacobs. But three-time defending champion East (25-8) was already well in control at that point, thanks to some torrid shooting.
The Mustangs went 8 of 11 from the floor in the first quarter (72.2 percent) and 7 of 10 in the second quarter. They led 34-19 at halftime and continued to extended the margin the rest of the way.
Having Tadarious Jacobs back certainly helped; the 6-2 sophomore missed a good chunk of the season with a back injury but looked terrific on Thursday, scoring 15 points. With 6-8 Memphis signee Malcolm Dandridge injured, Holmes said East is rebounding by committee and Jacobs did his part there, too, grabbing six as the Mustangs outrebounded the Blue Raiders by 20 (36-16).
"We knocked down shots and that opened things up," Tadarious Jacobs said. 
Said Holmes: "Getting him back was very big. He just helps space the floor. And JR, his little brother, you see the run we made when those two were in the game with James."
Dee Merriweather added 12 points for East, connecting on 4 of 5 3-pointers. Nautica Harwell, another returning veteran from East's previous championship teams, chipped in with 10.
And as always, there was Wiseman. The seven-footer made 10 of his 14 field goal attempts and the Cleveland fans – who were getting their jabs in at Wiseman early – were left oohing and aahing along with everyone else.
"I hear it," he said. "But I'm locked in the game. And if I'm double-teamed that means somebody else is open so that's really, like, a bad idea … . It's my last year here so I just have to go out with a bang. Go out and play hard every night."
He'll have at least one more chance; the Mustangs take on Brentwood in a 2:45 p.m. semifinal Friday. That one will come following Whitehaven's 1:15 p.m. semi against Knoxville Bearden. 
Jacobi Wood scored 15 to lead Cleveland, which ends the season at 29-5.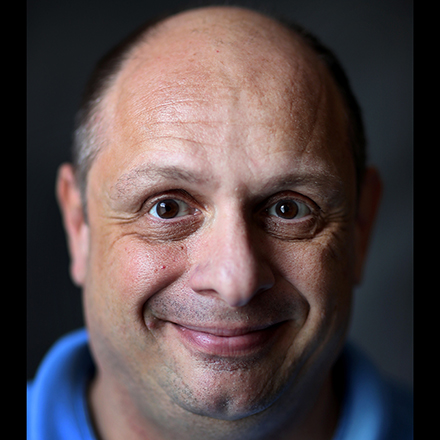 John Varlas
John Varlas is a lifelong Memphian who has covered high school sports in various capacities for over 20 years.
---