Manassas falls to Columbia Academy in Class A tournament
MURFEESBORO –  Despite what the scoreboard said at the conclusion of his team's Class A state quarterfinal game against Columbia Academy on Thursday, Manassas basketball coach Gerald Harris was very clear about the end result.
"We came up short today," he said. "That team was a better team today. But you don't lose a game (just) by a score. You lose the game of life by not doing what you need to do and by not preparing yourself.
"We don't lose. We didn't lose out there today. That's just a score."
The score did indeed go against the Tigers as Columbia Academy pulled away in the second half for a 77-53 victory. Manassas, which was playing in the state tournament for the first time since 2014, ends one of the most successful seasons in school history with a 30-4 record.
But despite the abrupt ending to the year, Harris was upbeat. 
He could have lamented the Tigers' poor shooting; Manassas finished the game just 21 of 67 from the floor (31.3 percent), 4 0f 25 from the 3-point line and 7 of 14 from the free-throw line while finishing with its lowest point total of the season.
He could have pointed out that every time Manassas looked like getting back into the game, Columbia Academy had an answer.
Instead, Harris focused on his godson Jerry Anthony, who is Manassas' associate head coach and a vital cog in the team's success. He told the story of former player Benjamin Perkins, who earned his license to drive 18-wheelers and then paid for a couple of his teammates to do the same.
Mostly though, Harris saluted his players, especially the seniors. Manassas basketball is a family and the coach is looking forward to the day when this year's standouts Jalen Robinson, Wendell Rogers and Catthadious Moore give back just like Perkins did.
"Our guys fought hard," he said. "I'm very proud of them. No one expected us to be here and by the grace of God we were able to make it back to Murfreesboro … (but) when you come from where we come from, quitting is not in our DNA.
"All my players are special. Like I said, when you come from where we come from – and I'm a Manassas graduate as well – you don't give up. You keep fighting. And hopefully these guys can go on to college and do some special things and help the young men that are coming behind them."
Added Robinson, the lightning-quick 5-3 point guard who ended his career with a 16-point performance: "Trust the process. That's been our motto all season long. We just followed the plan."
Manassas trailed just 42-40 midway through the third quarter when Wendell Rogers scored in transition off a nice pass from Rodderick Jackson. But Columbia Academy (29-5) ran off nine straight points to lead 51-40 after three quarters before putting it away in the fourth.
Rogers led the Tigers with 19 points and also contributed six steals as Manassas won the turnover battle 19-10. Mr. Basketball finalist Catthadious Moore had 10 points and 10 rebounds.
Carson Cary scored 22 points to four Bulldogs in double figures.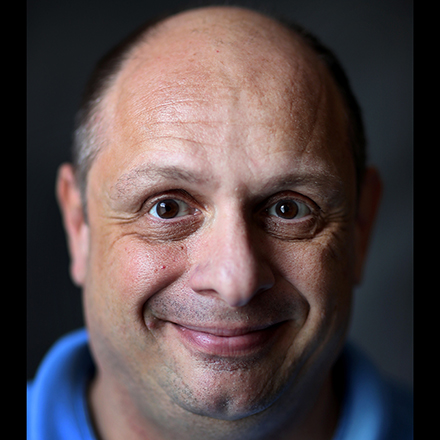 John Varlas
John Varlas is a lifelong Memphian who has covered high school sports in various capacities for over 20 years.
---