Gulf Shores bonding time paved the way for Arlington's softball success
The winning streak was nice while it lasted. But the success of Arlington High's softball team isn't going to be defined by its recent 19-game run.
"We didn't worry about the winning streak," said shortstop Kendall Graham. "We went about 15 games before we realized we even had a winning streak. Until someone pointed it out, we really didn't know.
"We just went out and kept doing what we do."
What Graham and her teammates have done this year – more than just about every other team in the area – is win. Bolstered by the streak, the Tigers head into the postseason with an impressive 27-4 record. The streak ended with a 14-4 loss to a good St. Benedict team on April 26 but Arlington promptly bounced back with wins over Camden Central, Dyer County over the weekend and Covington on Tuesday.
"It was kind of coming," said corner outfielder Hannah Moore of the loss. "But we've put it behind us."
Good thing. With the postseason beginning this week each game takes on added importance and bad at-bats, errors in the field or mistake pitches will have to be compartmentalized as Arlington attempts to make it back to Spring Fling for the first time since 2016 and just the third time in school history.
And if the Tigers do advance, they can look back on their early-season trip to a tournament in Gulf Shores, Alabama as the turning point. Instead of staying at a hotel, the team rented a house on the beach for the duration of its stay. Sure, the views were fantastic but coach Brandon Morgan said the decision had a greater purpose.
"Our girls and parents work concessions for the local little league and they threw a little donation our way that allowed us to be able to afford to do something like that," he said. "We rented a house right on the beach and the parents and coaches got a house right next door.
"It was four days and we did pretty much everything together … (and) this team bonded like no team I've had in 10 years. We've had a lot of good teams, solid teams with the same type of record, but these girls truly are selfless … they're willing to do whatever it takes to win. I've had girls come up during the game and say, 'Coach, I'm not hitting (well). If you need to take me out and put somebody else in, I get it.'"
That approach manifested itself noticeably during that 19-game run. Morgan said five of the victories came by one run and three were walk-offs with a different player delivering the game-winner each time. Against Munford on April 23, the Tigers spotted the Cougars four first-inning runs before rallying to win 5-4.
The lesson learned in Gulf Shores has traveled well: "we" is greater than "me."
"Other seasons, we were good together as a team," said outfielder-pitcher Autumn Belviy, who leads the team with five homers while posting a 9-2 record in the circle.
"But we weren't great together. We played (tournament) games and we won together and lost together. We played as one and that made us stronger as a team … even when we're down we all help each other out no matter our feelings. I know I have – not anger issues but I get mad a little bit and I'm able to work it out because I have teammates that are backing me up.
"And that's how we all feel about each other."
Added pitcher Ashtyn Manley, who picked up her 12th victory in 14 decisions on Tuesday, "In previous years, we had cliques. But when you go to a beach house and you're surrounded by everyone 24/7, you kind have to bond."
Arlington will be strongly favored to win the district tournament, which begins on Friday. The tournament will conclude next week leading to a must-win game on May 7 in the opening round of the region tournament. The Tigers fell at that hurdle last year, losing to Hardin County by a run.
And even if Arlington does get through that one, there will still be a sub-state game it would have to play before making Spring Fling travel plans. There aren't any beach houses in Murfreesboro, but Morgan is hoping there will be a spot for his players in the eight-team AAA field.
As they showed during the winning streak, they have the potential.
"They know how to finish and be in a tight ballgame and not panic," he said. "They've got every experience they need to win that (Monday elimination) game this year; it just depends on if they can put it together on the right night. If they can, I really, really like our chances.
"I don't measure the success of this team on if we go to state. It sure would be nice ... (but) every play, every at-bat we're going to be who we are and be proud of who we are."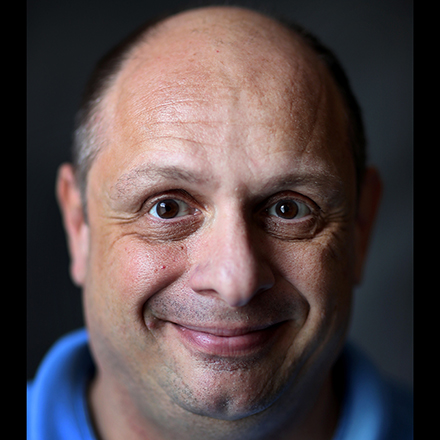 John Varlas
John Varlas is a lifelong Memphian who has covered high school sports in various capacities for over 20 years.
---