After 15 years, Kevin Starks leaving Harding for Brentwood Academy
Even when you've coached as long--and as successfully--as Kevin Starks has, there are still opportunities to learn. Starks' next learning opportunity is taking him away from the school he and his family have called home for the last 15 years.
Starks told The Daily Memphian on Wednesday that he has accepted a job at Brentwood Academy in Nashville. He'll work as the school's director of student and family life while also serving as associate boys basketball coach under Hall of Famer Hubie Smith.
The decision leaves three openings at Harding; in addition to basketball Starks served as the school's athletic director and his wife Becky is the Lions' highly-successful girls hoops coach.
He'll officially start at Brentwood Academy on July 1.
"We just prayed for clarity," said Starks about making a decision to leave a school where he and his family are so firmly entrenched.
---
"It's bittersweet to leave Harding. I love this place, my wife loves it here, our kids love it.."
Kevin Starks, Harding Academy coach and athletic director
---
"It's bittersweet to leave Harding. I love this place, my wife loves it here, our kids love it … It was just one of those things where I felt I needed to grow a little bit and expand. There are things I can still learn.
"I'm going to miss my players, especially the returning seniors. I love them. Brentwood Academy is a great opportunity for me and my family but change and growth are painful sometimes. And necessary."
Starks compiled a 278-188 record at Harding, including a 25-7 record this past season. He coached the Lions to three state championships, most recently in 2016 when his team trailed Franklin Road Academy by 31 points early in the third quarter before winning in overtime.
He's joining a program that is one of the top powers in the state; Brentwood Academy won four straight Division 2-AA state championships before losing to Briarcrest in the title game in March.
Becky Starks won a state title in 2010 and leaves Harding with a record of 234-95. This past season, the Lady Lions finished 28-3 and lost to Providence Christian in the state semifinals.
"She's not sure yet what she's going to do but she has some options," said Starks of his wife's plans. "There was some guilt on my part knowing that I was taking her away from her girls … but God will see us through."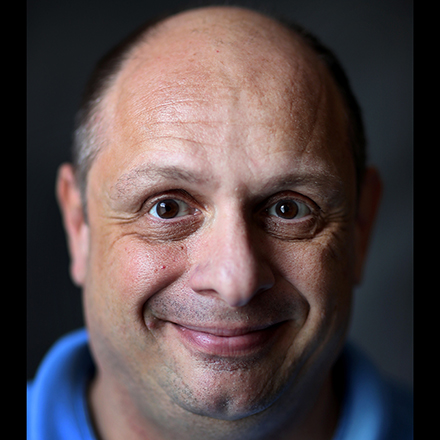 John Varlas
John Varlas is a lifelong Memphian who has covered high school sports in various capacities for over 20 years.
---